Hairstyles like knotless braids with curls combine the traditional braiding technique with the flair of loose, flowing curls.
Knotless braids are a variation of box braids or cornrows that start without the tight knot usually found at the base of traditional braids.
Instead, they begin with hair extensions or natural hair seamlessly integrated using the feed-in technique.
This process creates a natural and less tense hairstyle and reduces the risk of breakage and scalp discomfort associated with tightly knotted braids.
Top 50 Knotless Braids With Curls
1. Knotless with Beads
Knotless braids with curls are a contemporary and chic hairstyle that combines the benefits of a protective style with the aesthetics of loose, bouncy curls. And when you add wooden beads as large as these, you stand out.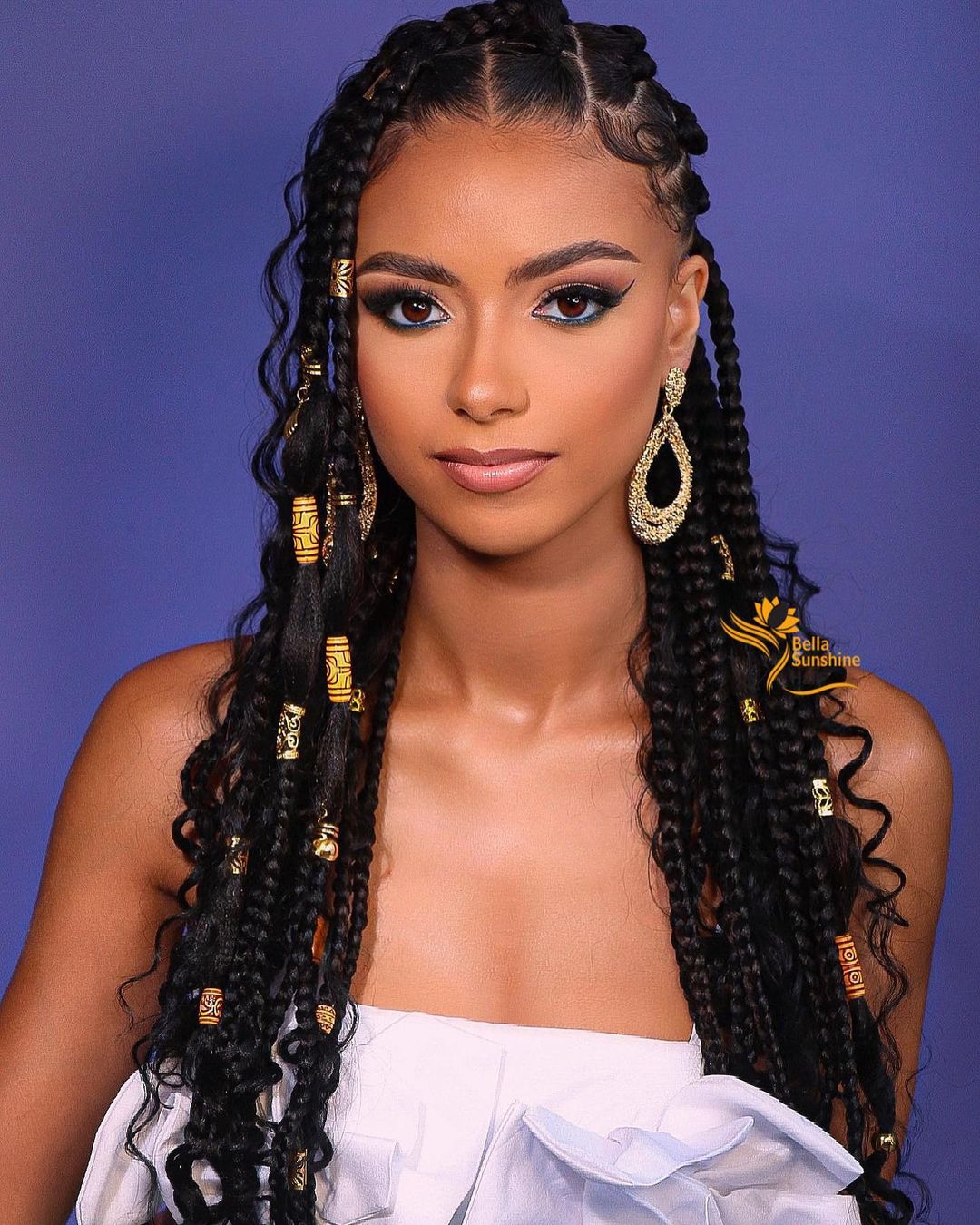 2. Knotless Freestyle with Curls
The interesting thing about knotless braids is you can opt for long or short braids, thinner or thicker braids, and choose the size and style of curls that suit your preference. You can make lighter curls, as in this image.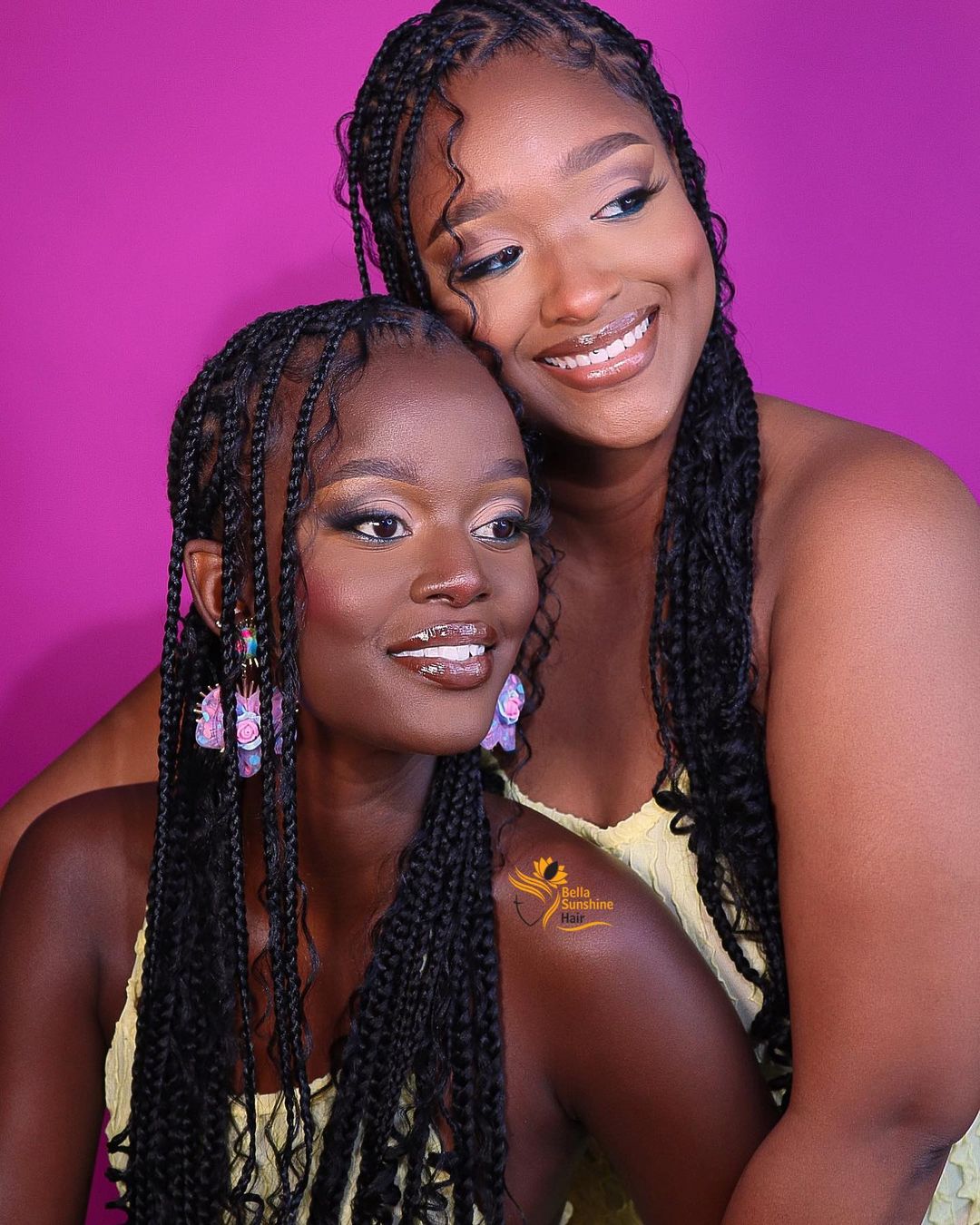 3. Half Cornrow Knotless
Sometimes, you want to keep the hair off your face while rocking your favourite hairstyle. Like these half-cornrow knotless braids, you can lose the bun and still have the freedom to walk majestically without hair curls blurring your vision.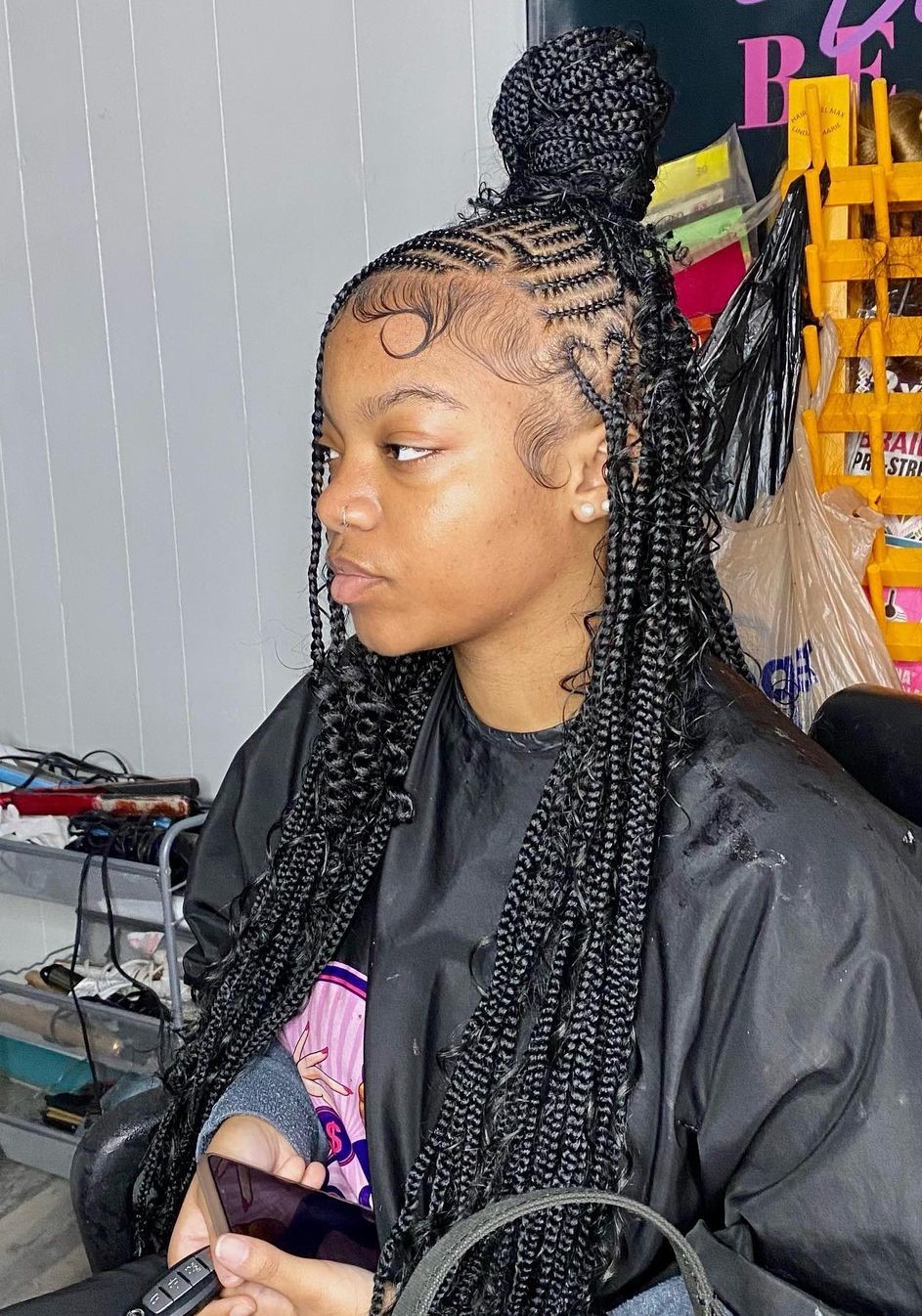 4. Fulani Knotless Braids
Fulani knotless braids with curls serve as a protective hairstyle. The braids shield your natural hair from external elements, and the curls add a fun element to your look. This combination helps maintain the health and integrity of your hair.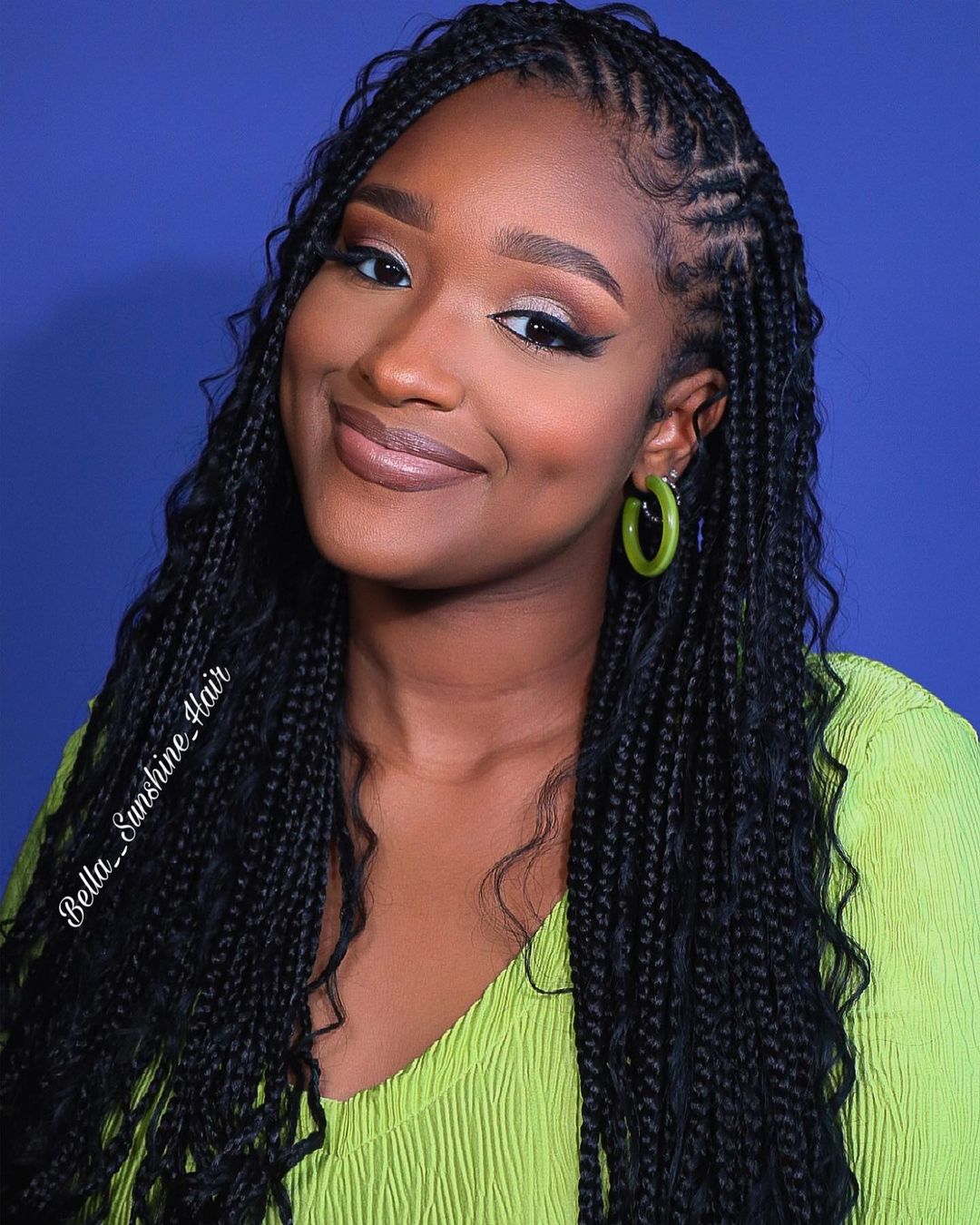 5. Half up, Half Down
With your knotless braids with curls, you can hold a bun with the curls flowing at the top section of your hair while leaving the rest of your braids down.
6. Knotless with Colour
Half-up half-down braids are incredibly versatile. You can choose from various braid styles, like adding multiple coloured beads to complement your skin tone.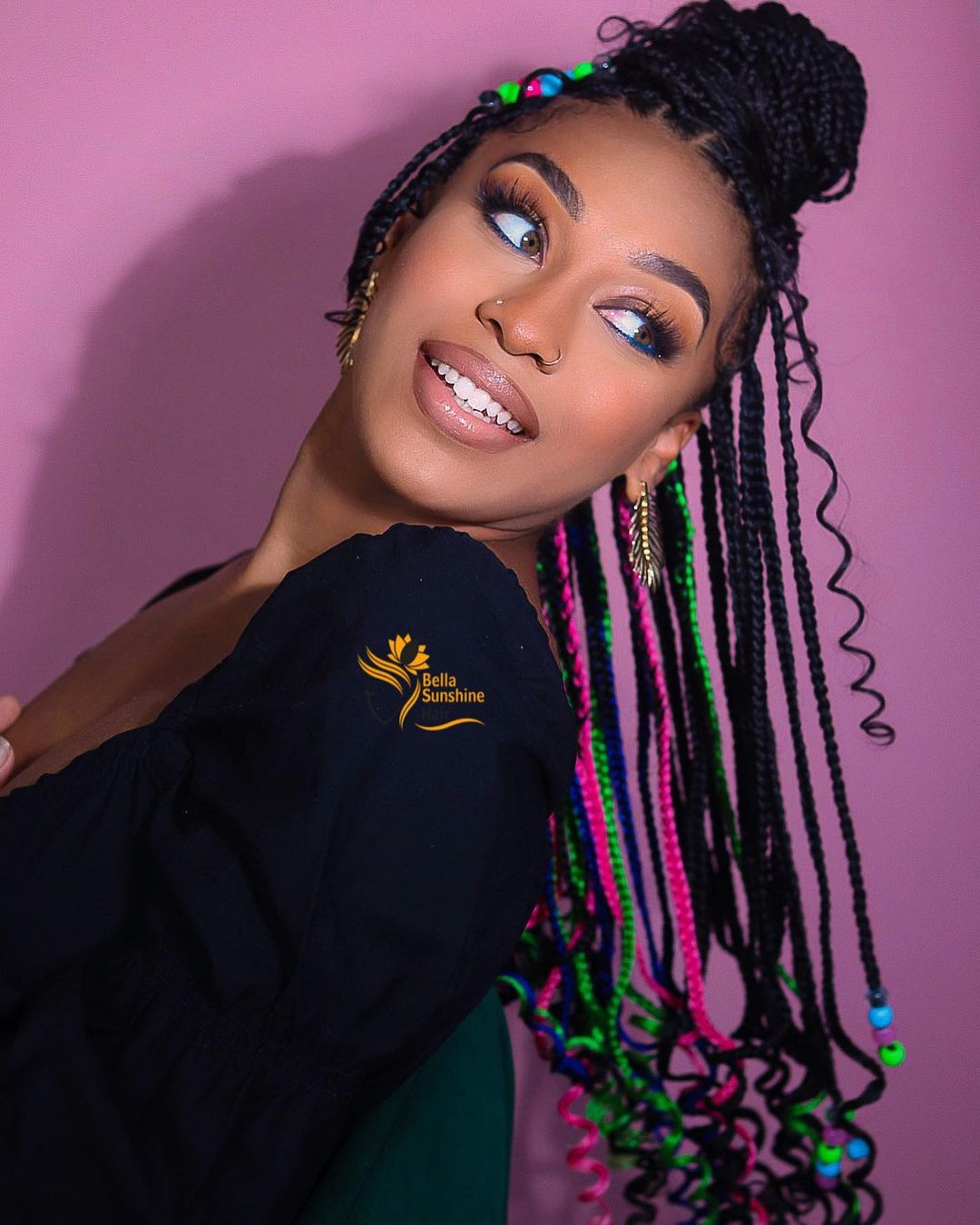 7. Jumbo Blonde Barbie
Braids have been a cherished and versatile hairstyle for centuries, transcending time and cultural boundaries. They have evolved into various forms and styles, adapting to the preferences and trends of each era. One of the latest iterations of this timeless hairstyle is the jumbo knotless braid. And braiding in jumbo blonde is a contemporary twist on traditional braids that has taken the world of hair fashion by storm.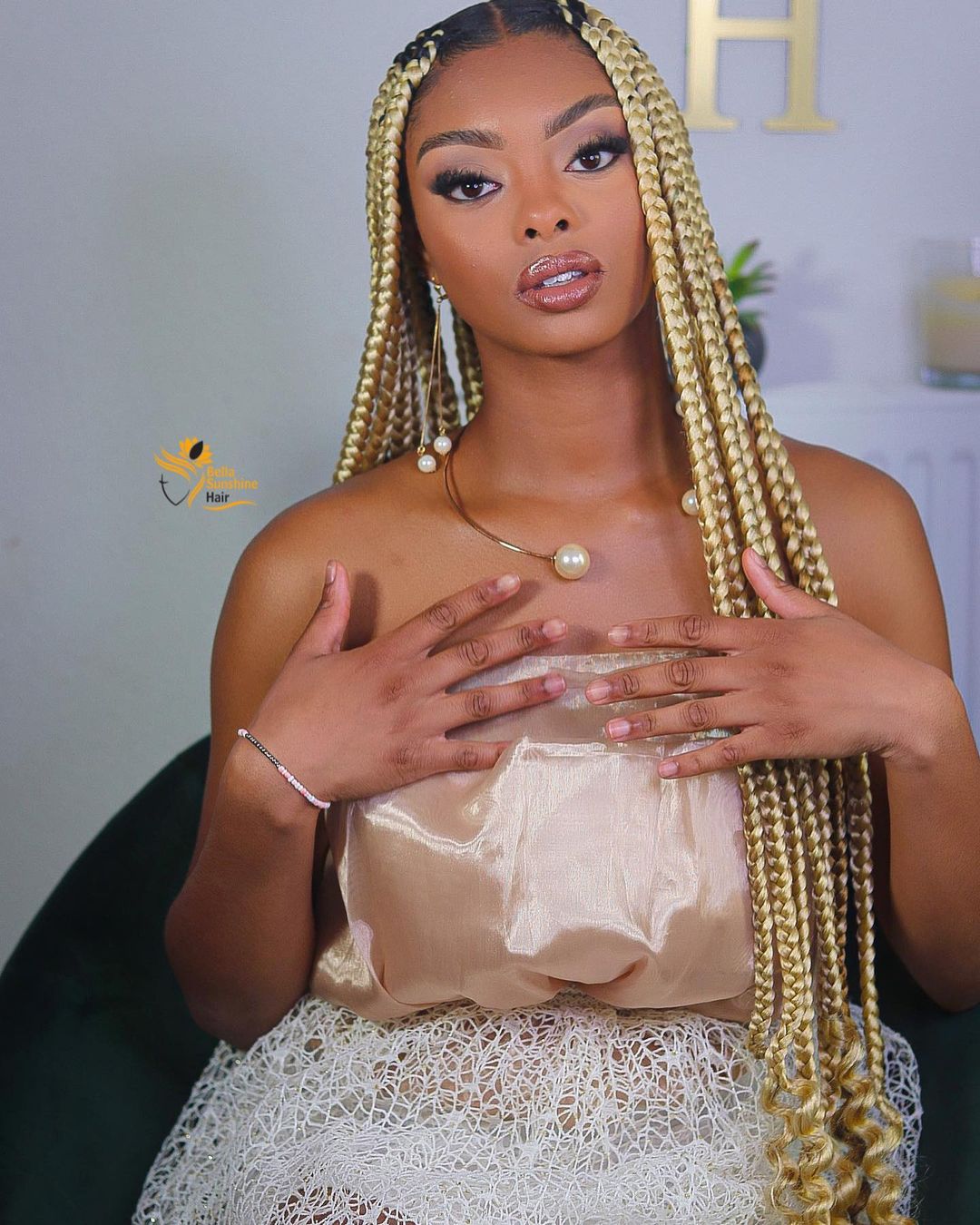 8. Small Knotless Braids
You can achieve the unique curls of these small, knotless braids through hot water setting after braiding the entire braid to the bottom. It's low maintenance, as you only need a hair bonnet to keep it for a few weeks.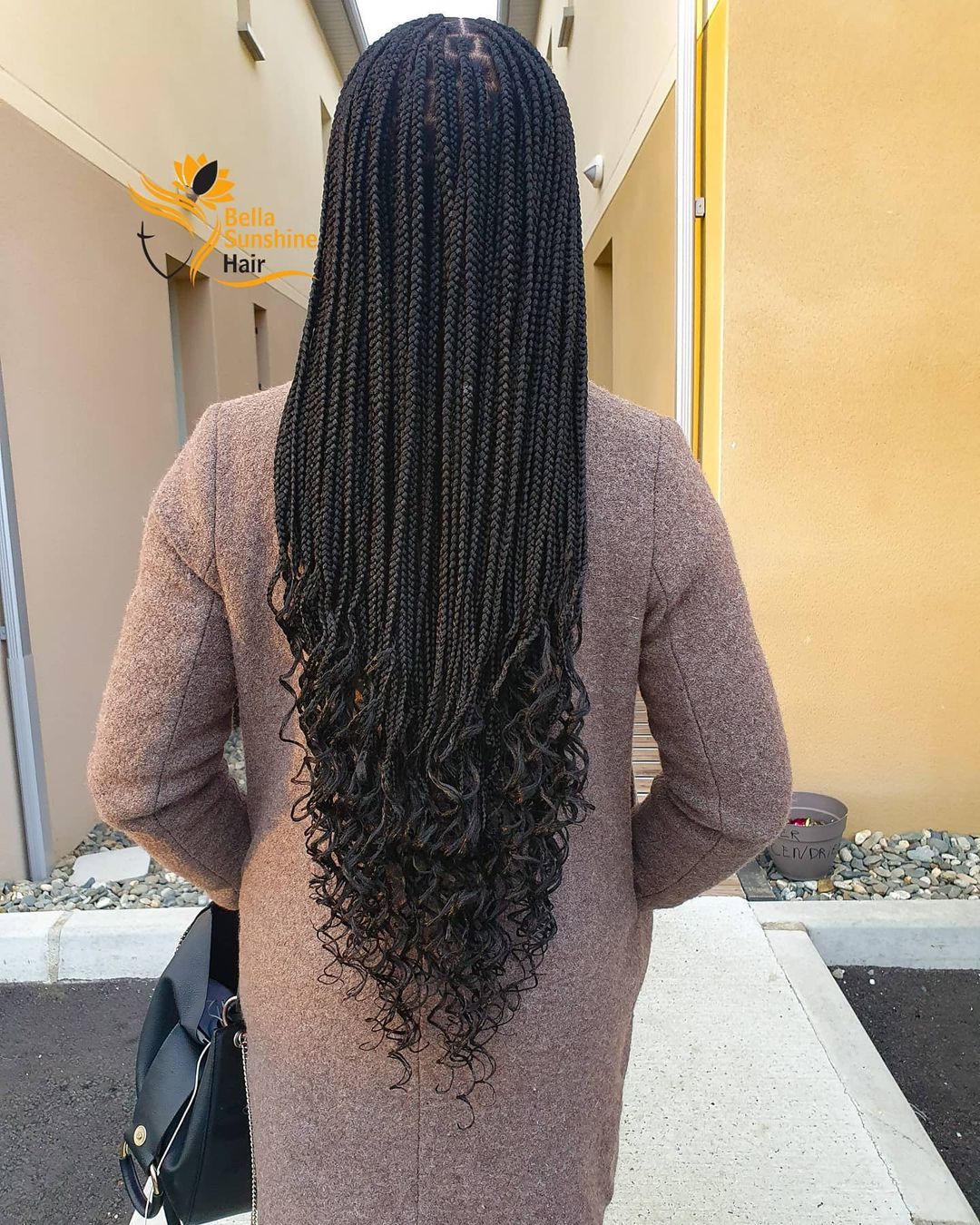 9. Knotless Curls in Small Bun
These medium knotless braids are a style of braiding that offers a fresh take on the classic box braid, thanks to the small bun that sets it apart.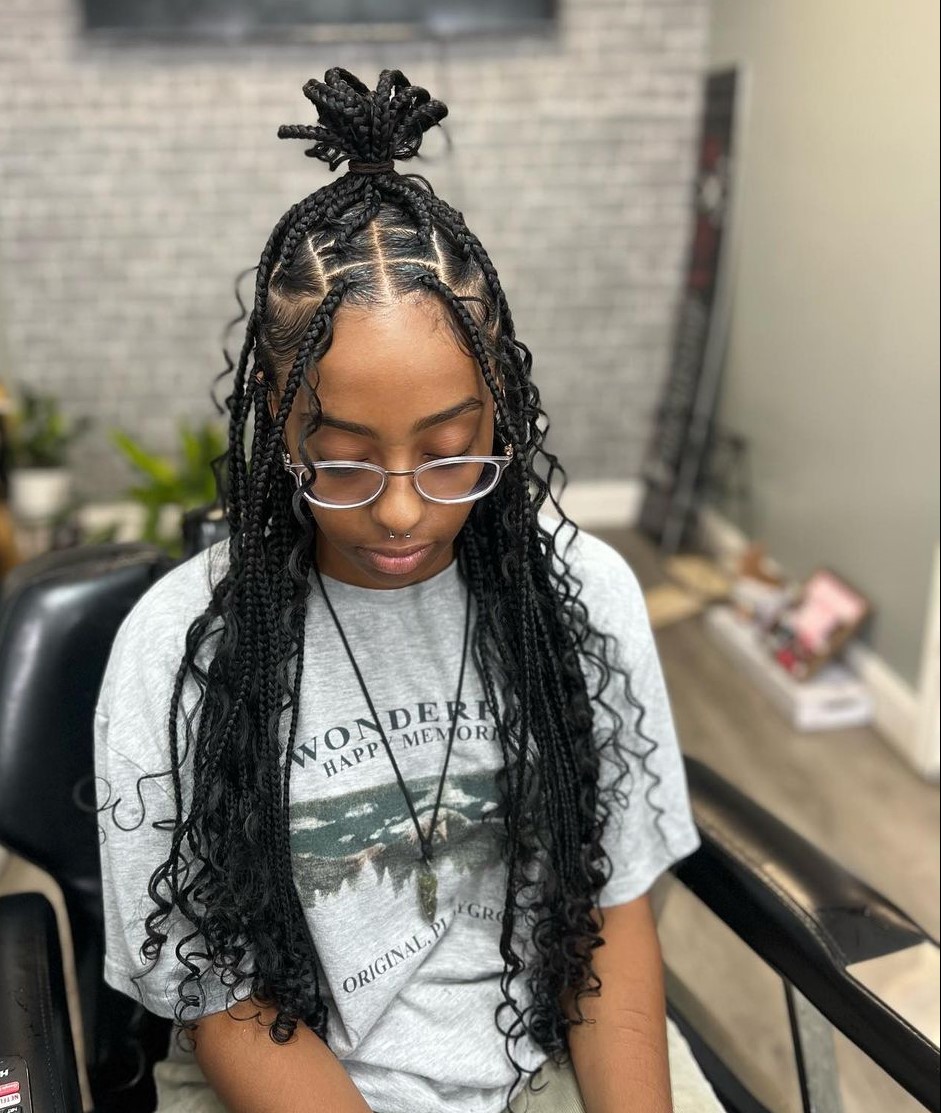 10. Fuller Curls Knotless Braids
At first glance, you'll think this hairstyle is only curled, but upon a closer look, you'll see the braids hidden within. A classic way to protect and keep your natural hair.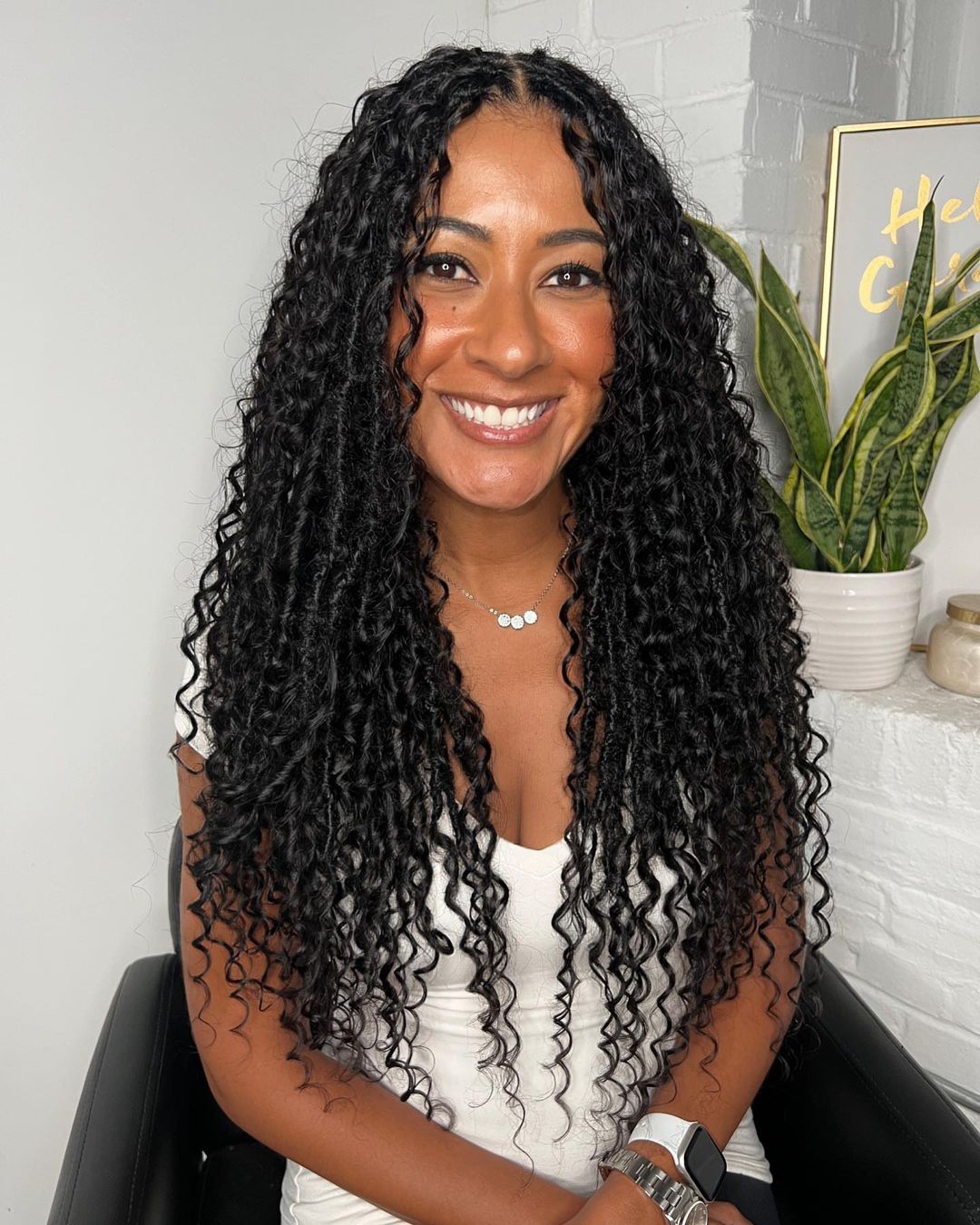 11. Brown Wavy Knotless
This brown, wavy knotless braid complements dark and light skin tones. To achieve the curls, after braiding the hair, leave the ends of the extension unbraided. Curl the loose ends using curling irons, flexi rods, or other heatless methods to create voluminous and bouncy curls.
12. Freestyle Knotless in Bun
A knotless braid in a golden hue speaks of flexibility, beauty, and elegance. The bun allows the curls to flow noticeably and bouncefully.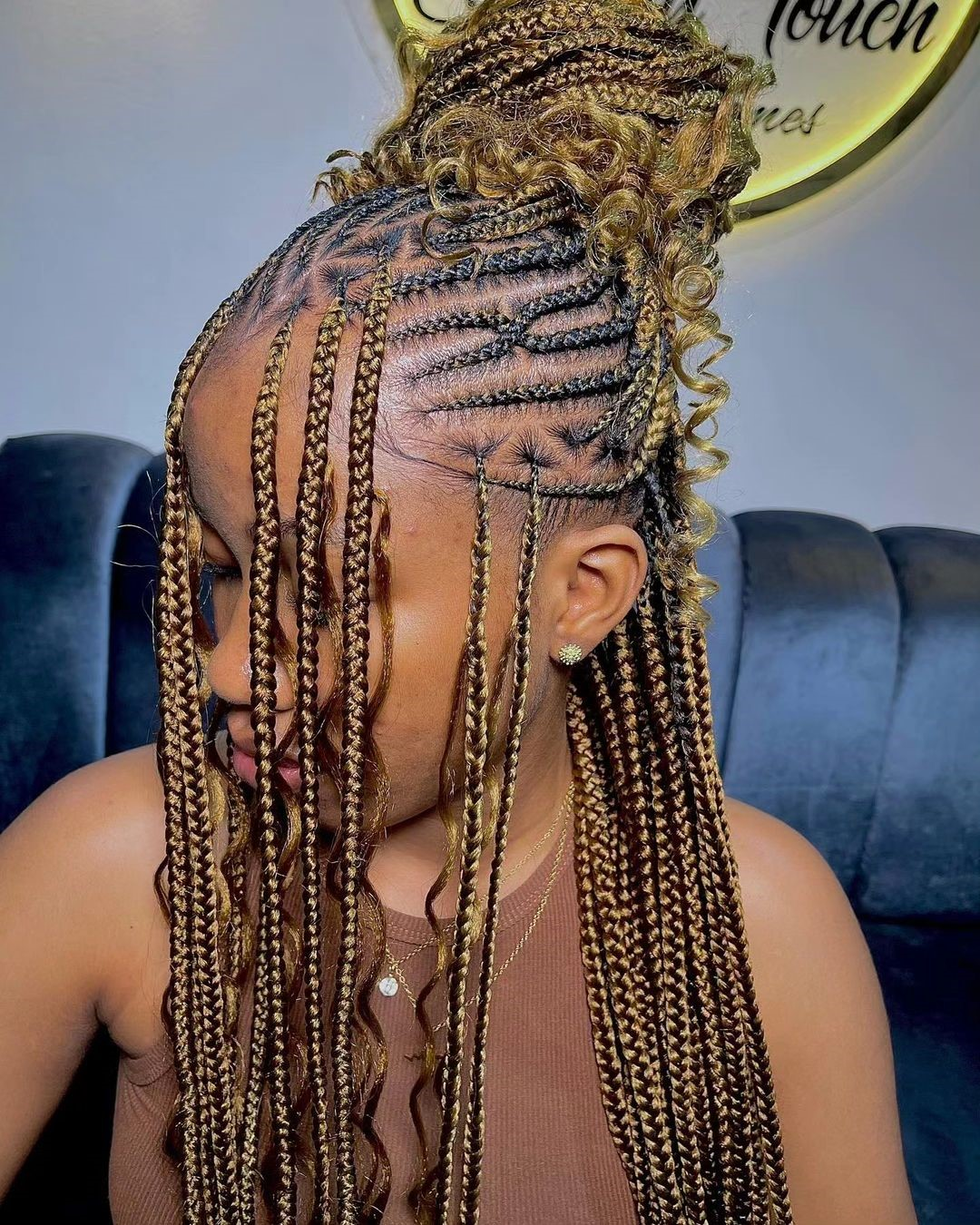 13. Knotless Wavy Cornrow
This beautiful braiding begins closer to the scalp, creating a sleek, natural, and less bulky look. The cornrows create room to fill in the curls, making the back fuller. You can then adorn it with beautiful silver hair accessories.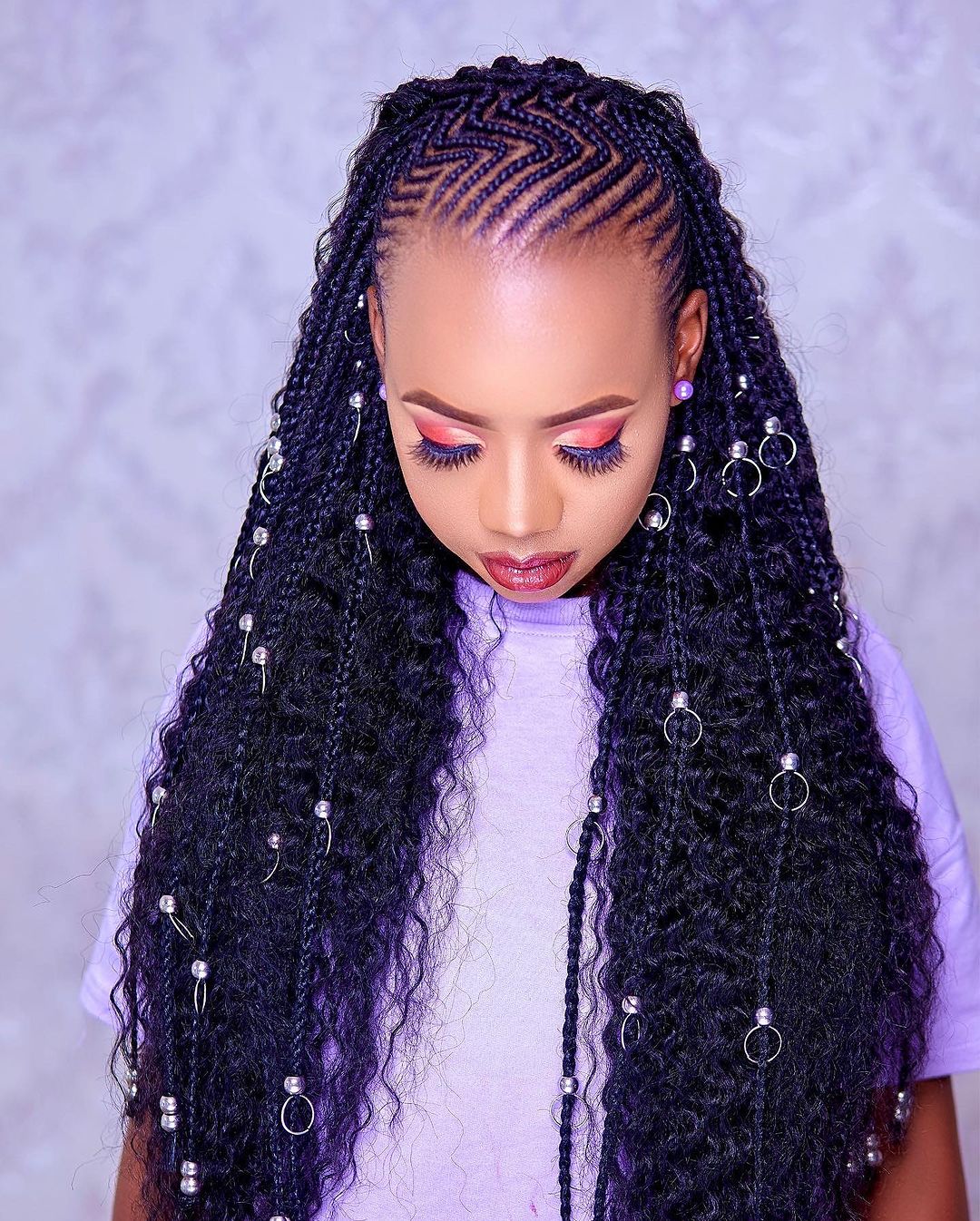 14. One Sided Wavy Knotless
Brushing your braids to one side not only gives them a more modern and effortless appearance but also reduces tension on the hair follicles.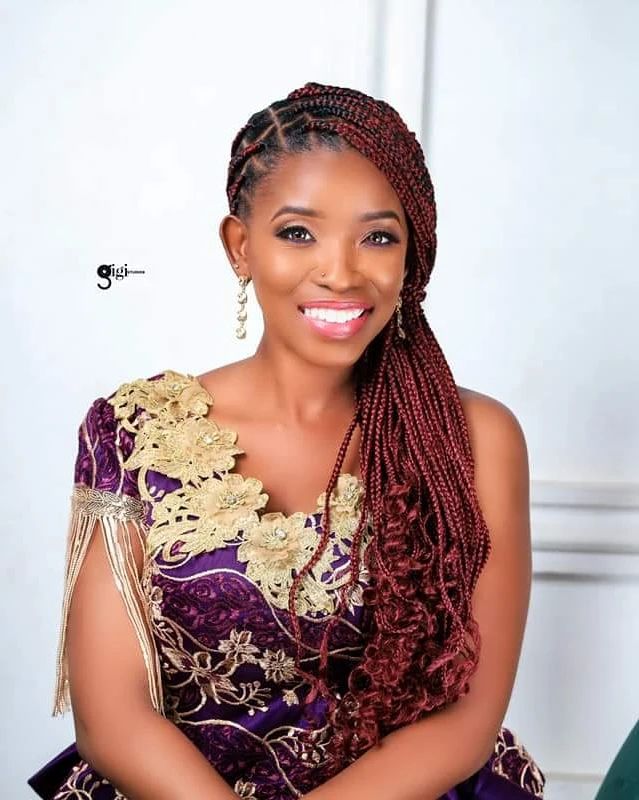 15. Pre-stretched Knotless Braids
Using pre-stretched braiding hair gives natural curls to your braids and a touch of grace thanks to the pre-coloured texture, too.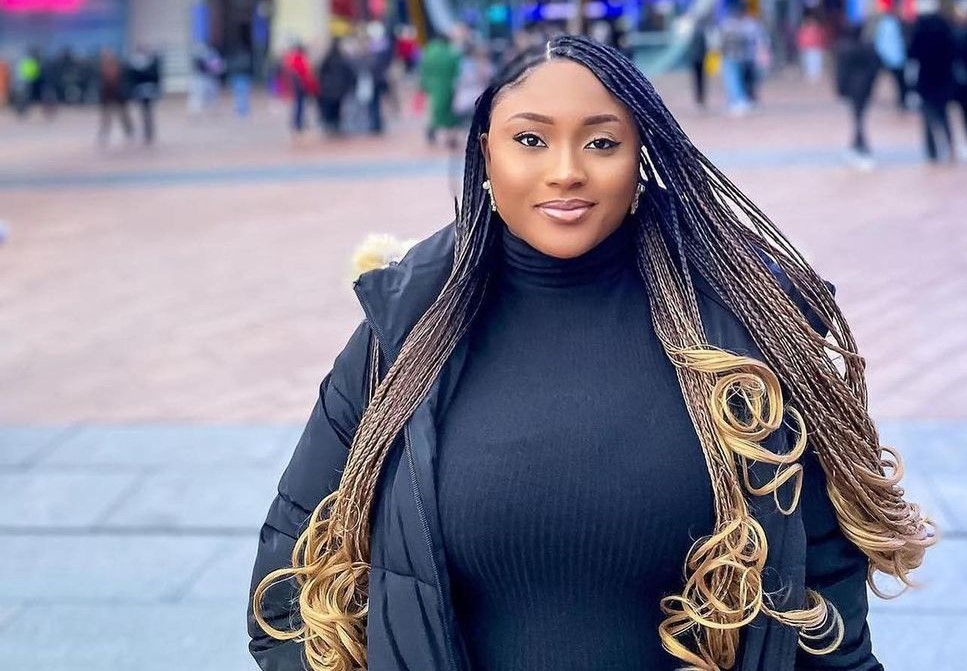 16. Long, Wavy Ends
Long braids, regardless of the technique you use, exert tension on the scalp. Holding them in a ponytail distributes the weight more evenly, reducing the risk of hair breakage or stress on the scalp. This also makes the waves visible.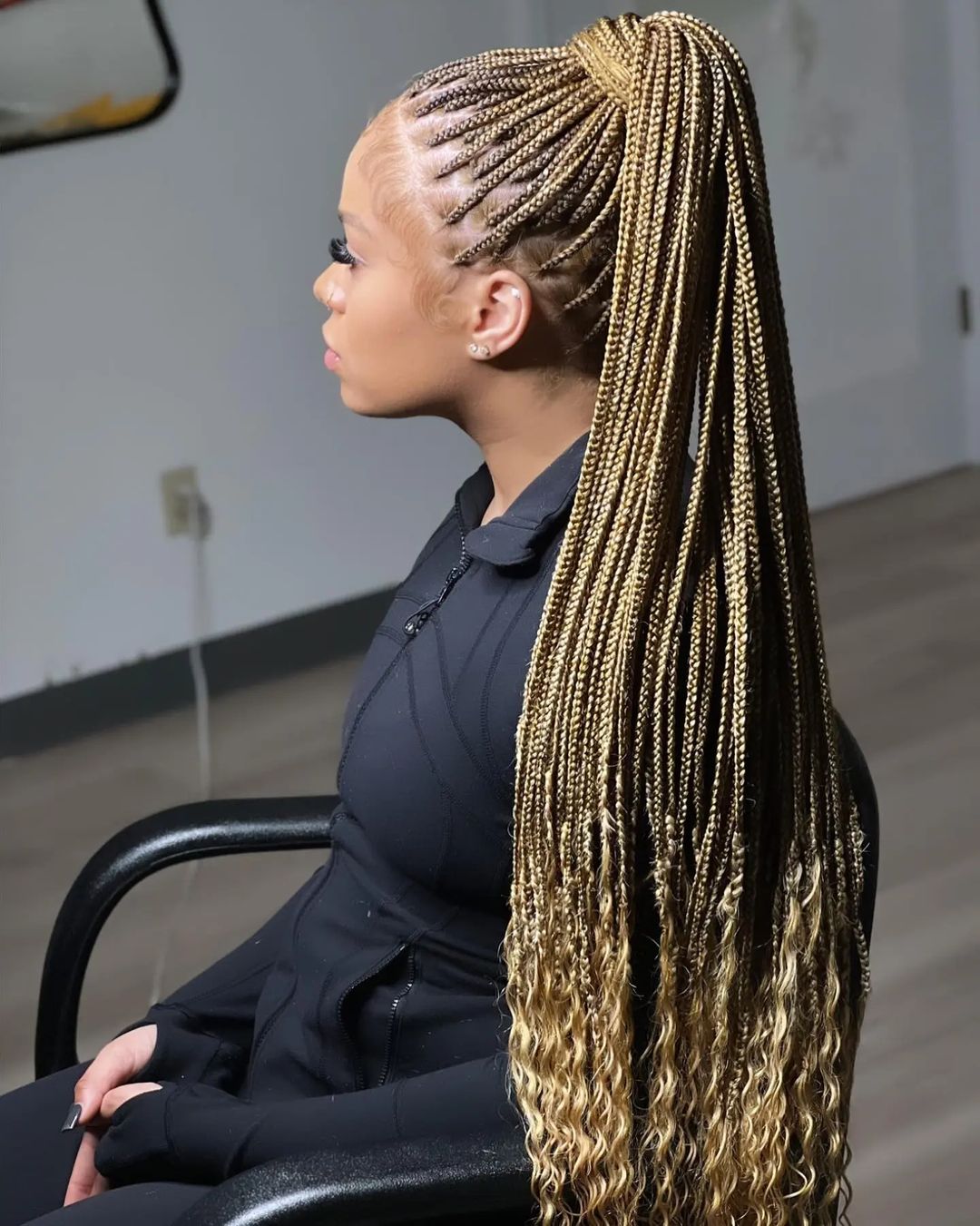 17. Wavy Knotless in Pony
Small knotless braids like these are more beautiful when you hold them in a ponytail. They shield your natural hair from environmental factors like heat, and daily manipulation, promoting healthy hair growth.
18. Tiny Extra Long Knotless
For these long braids, you can create unique curls by twisting a bundle of braids together before the hot water setting. This process will achieve jumbo curls like below.
19. Wavy Knotless Blonde
These blonde braids are unique for their unique crisscross styling and parting between the shoulders. An ideal way to keep attention on your front view.
20. Front Layered Knotless Braids
Braids in layers are visually appealing and unique. If you've ever wondered how you can wear your braids like weaves, this is it. All you need to do is make the front sections of the braids shorter than the back.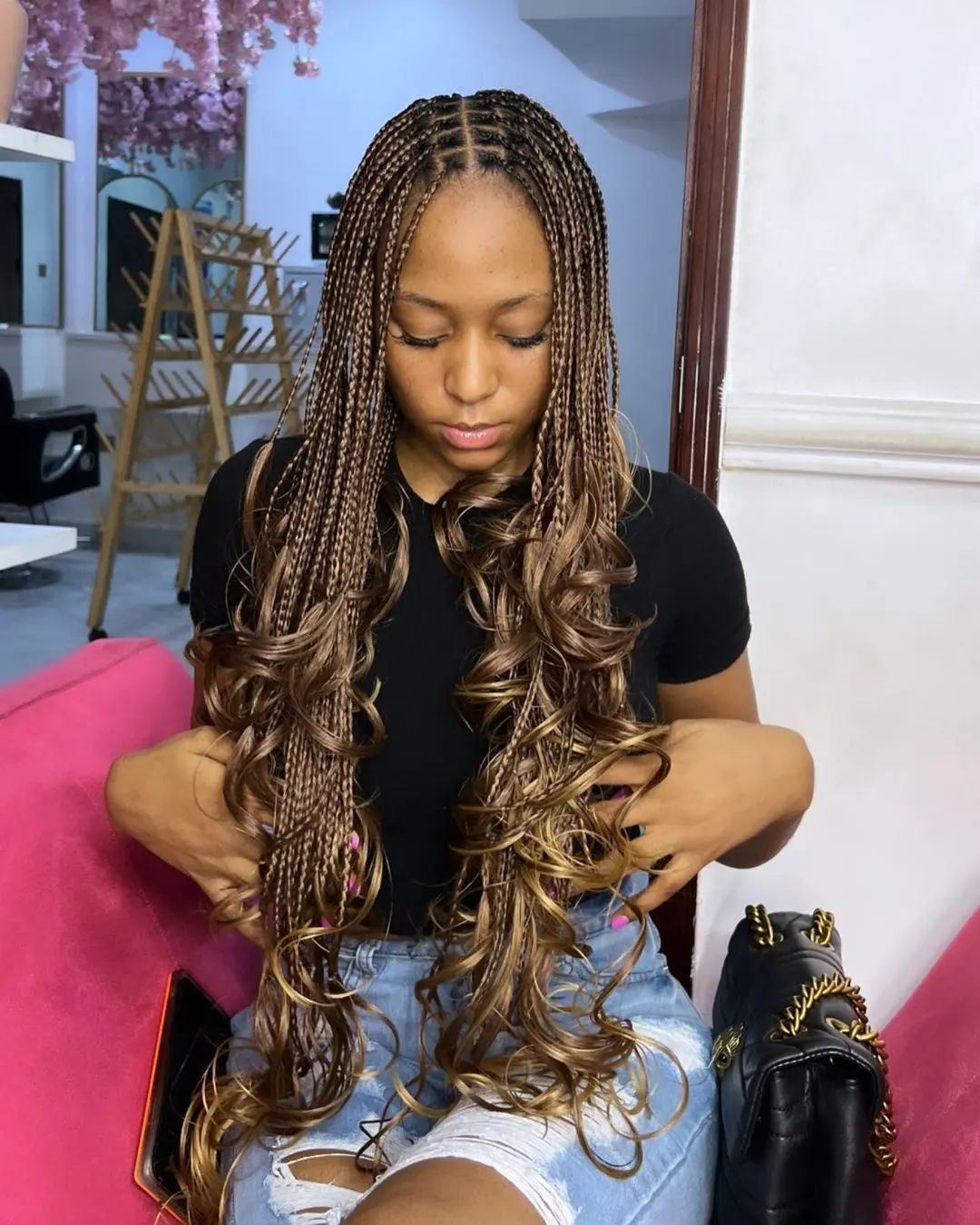 21. Two-Coloured Wavy Braid
This multicoloured mix of grey and cream compliments the skin tone, especially if you're light-toned.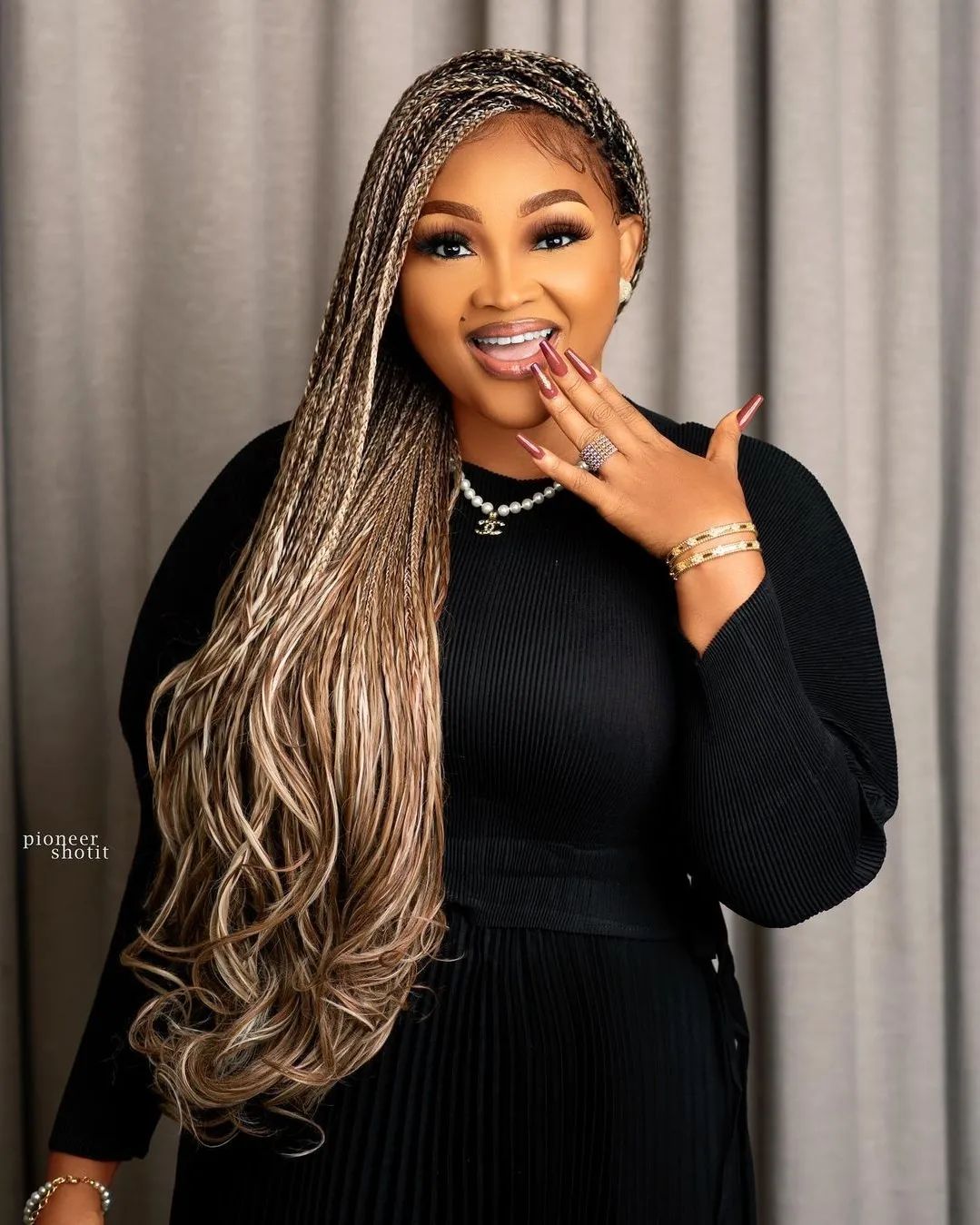 22. Medium Length Braids
Blonde braids are popular among light-skinned black women. To complement the curls, make the braids shorter.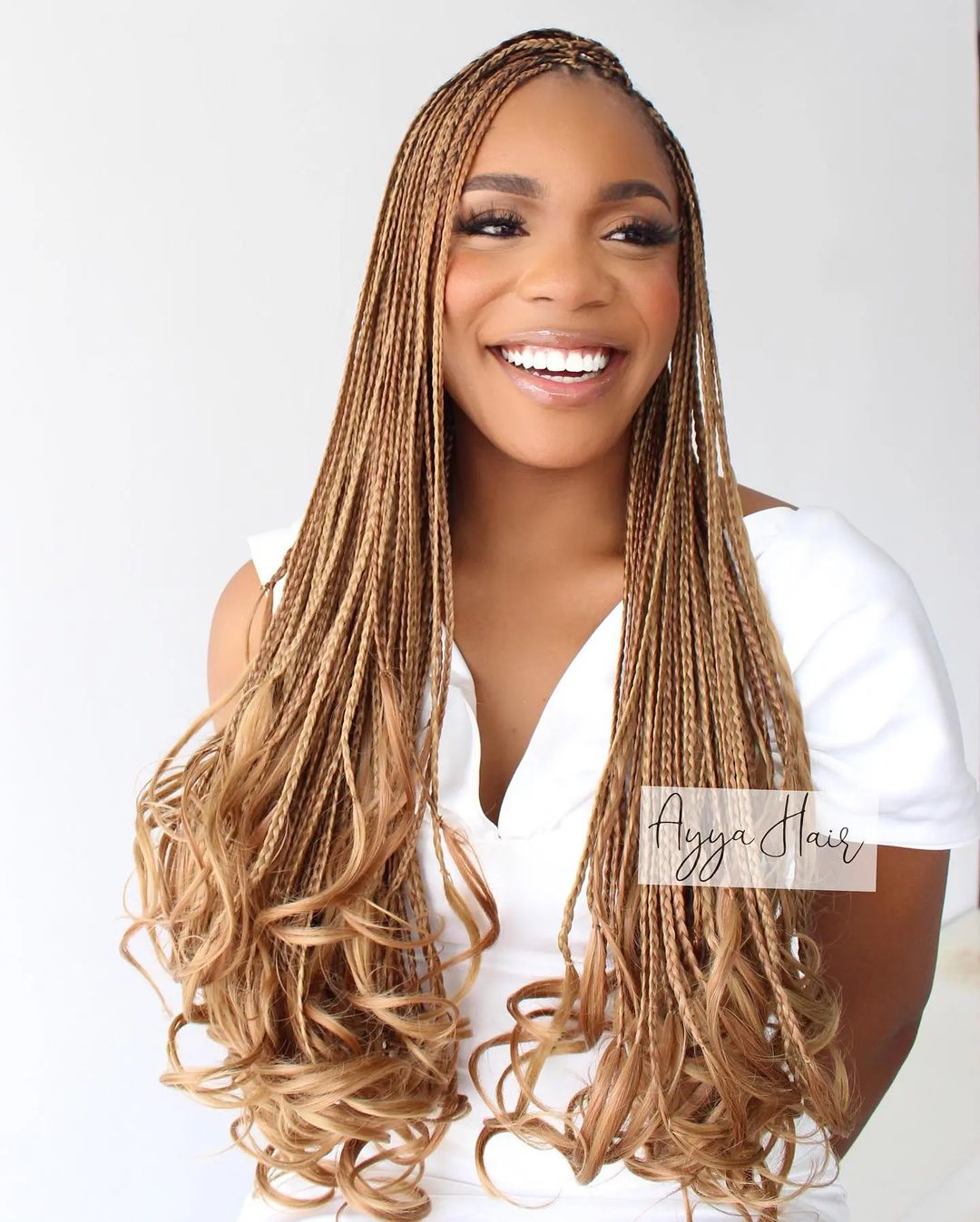 23. Knotless High Bun
Freestyling your knotless braids in a bun gives it room to enjoy the dancing curls.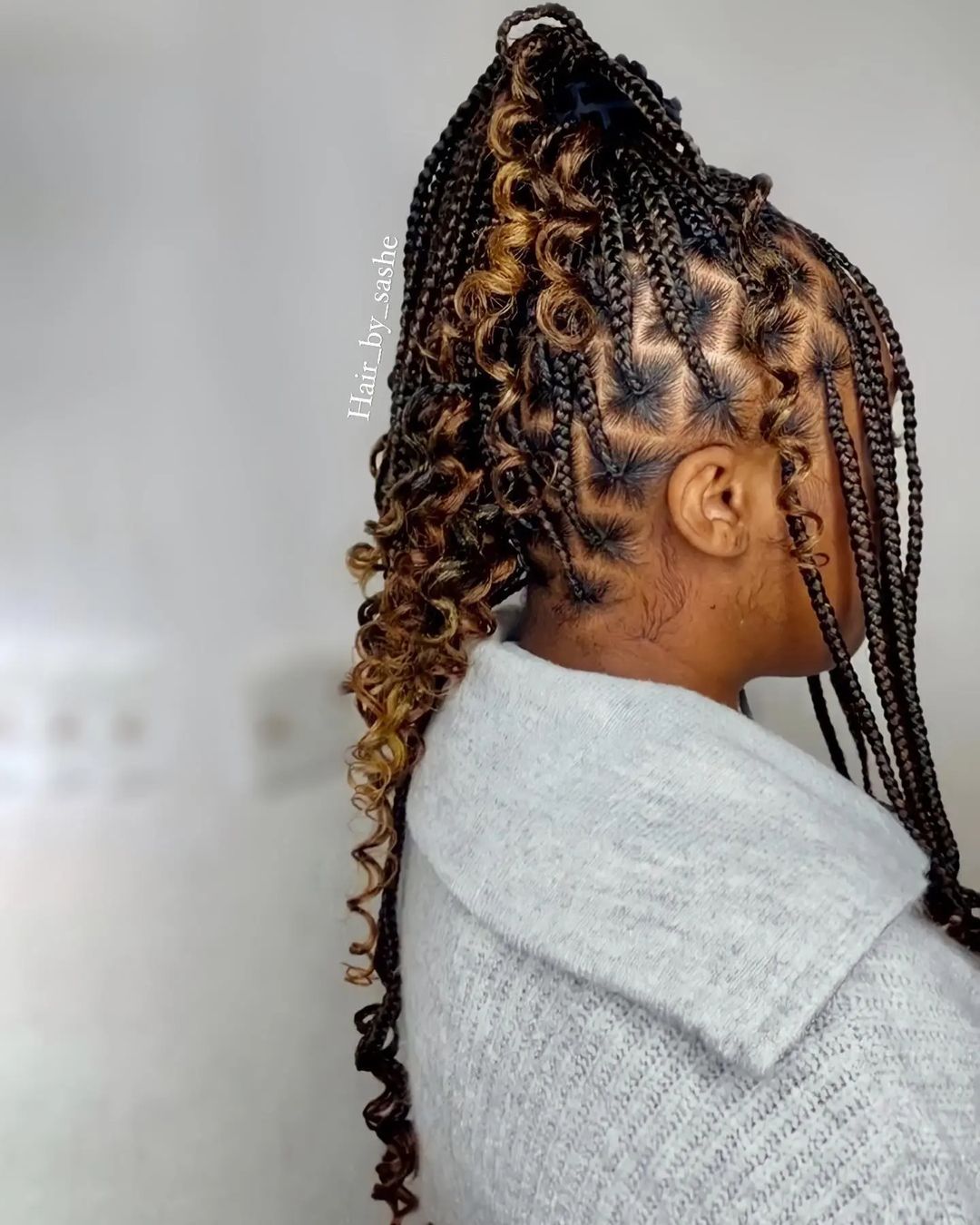 24. Velvet High Bun
You can hold a high pony with these beautiful velvet braids to allow the curls some attention.
25. Golden-Brown High Bun
Long braids are beautiful, but medium lengths are better. Styled in high ponytails, it cups your face and facial features. An ideal hairstyle for winter.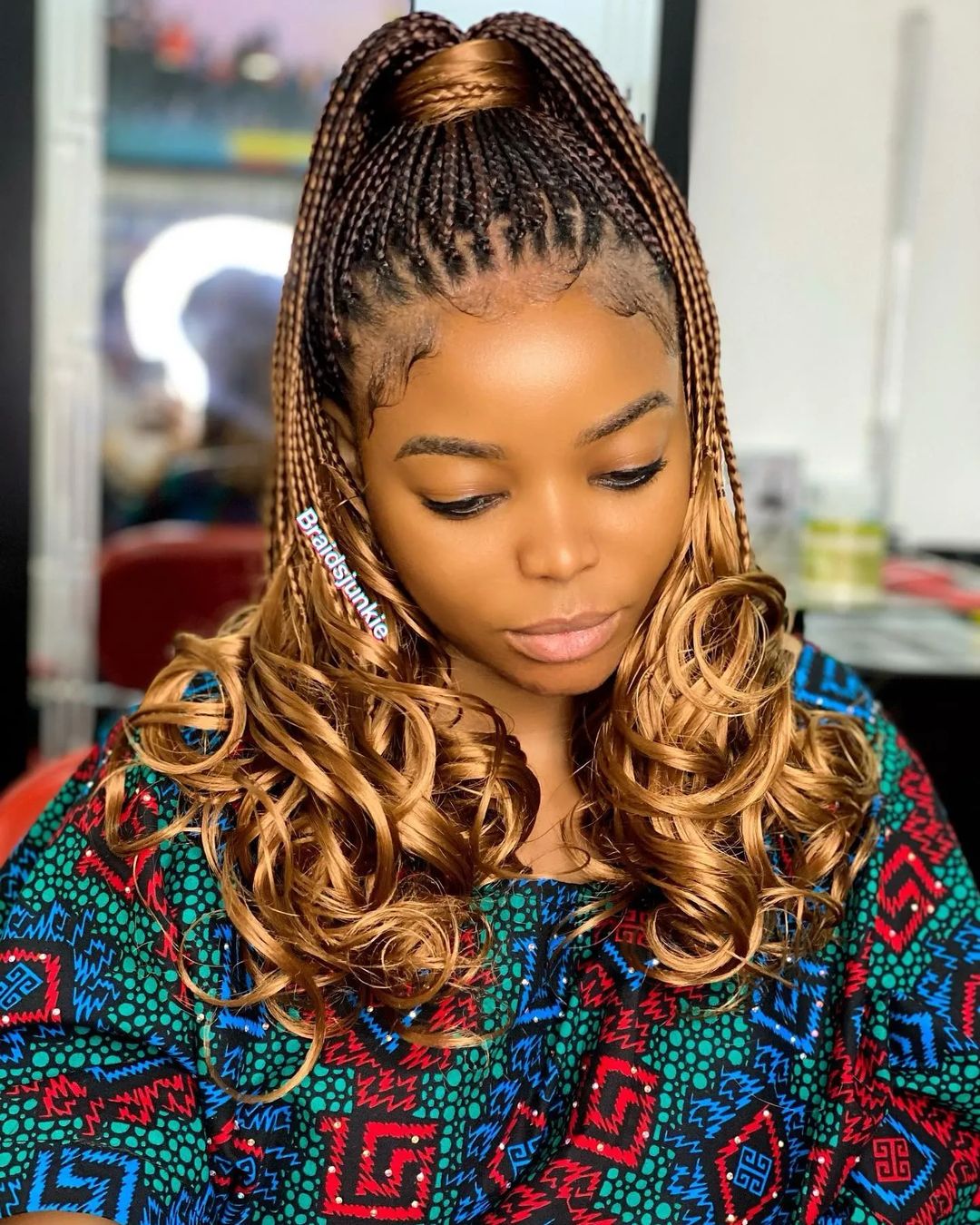 26. Long Knotless Waves
A black girl can act as a mermaid too. All you need is a long, beautiful, knotless braid with wavy curls. You can part them from your shoulder to the front for beauty and to keep an eye on them. Who knows? They may hook on to something from behind.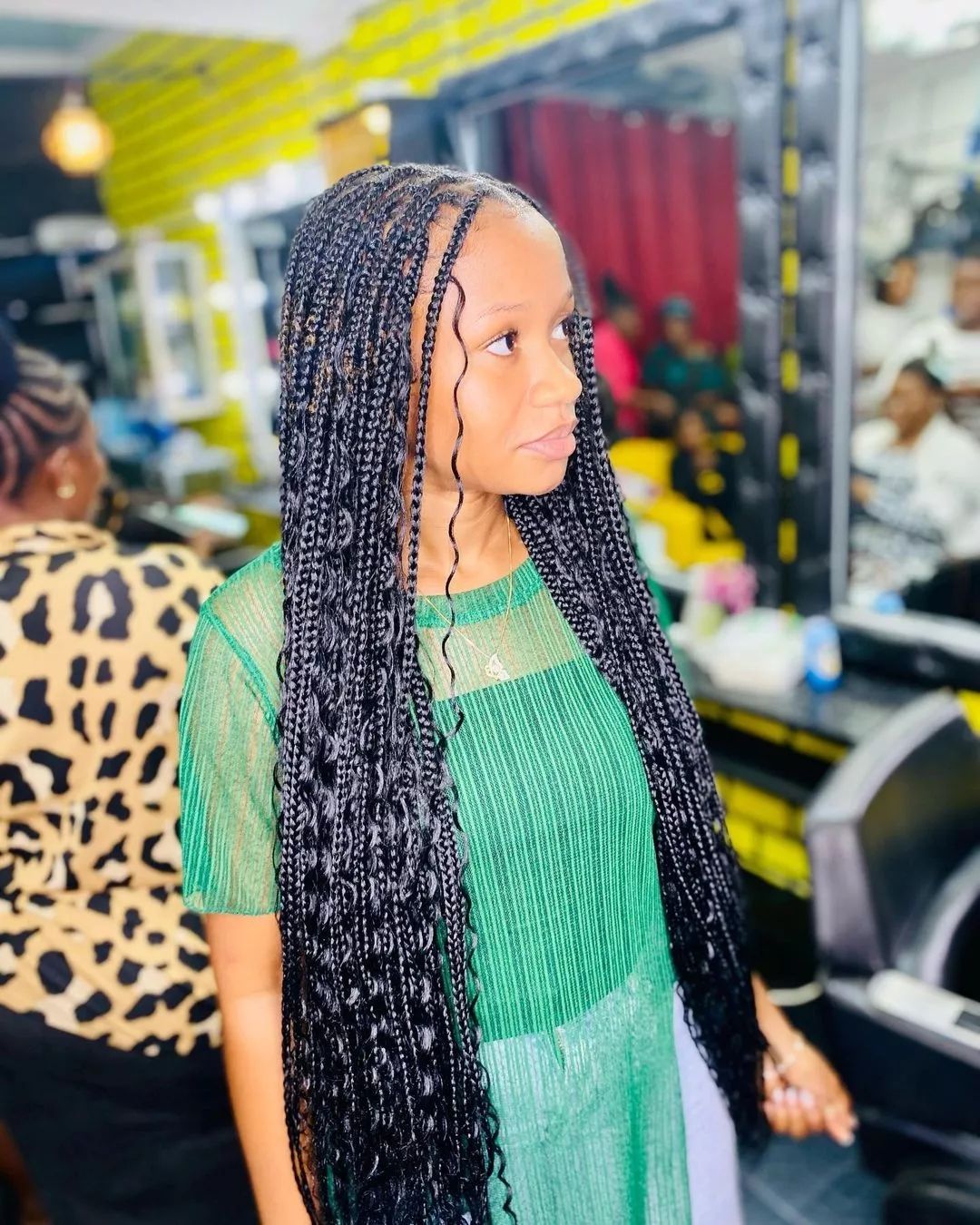 27. Dirty-Brown Waves
You can also mix blonde, black and brown braiding hair to achieve a 'dirty' looking style to complement your dark skin.
28. Wavy Knot Braids
If you love the idea of curls but aren't sure about the decision, opt for small waves at the bottom of the braids as a start. You'll gradually graduate to the medium of full-length waves. lol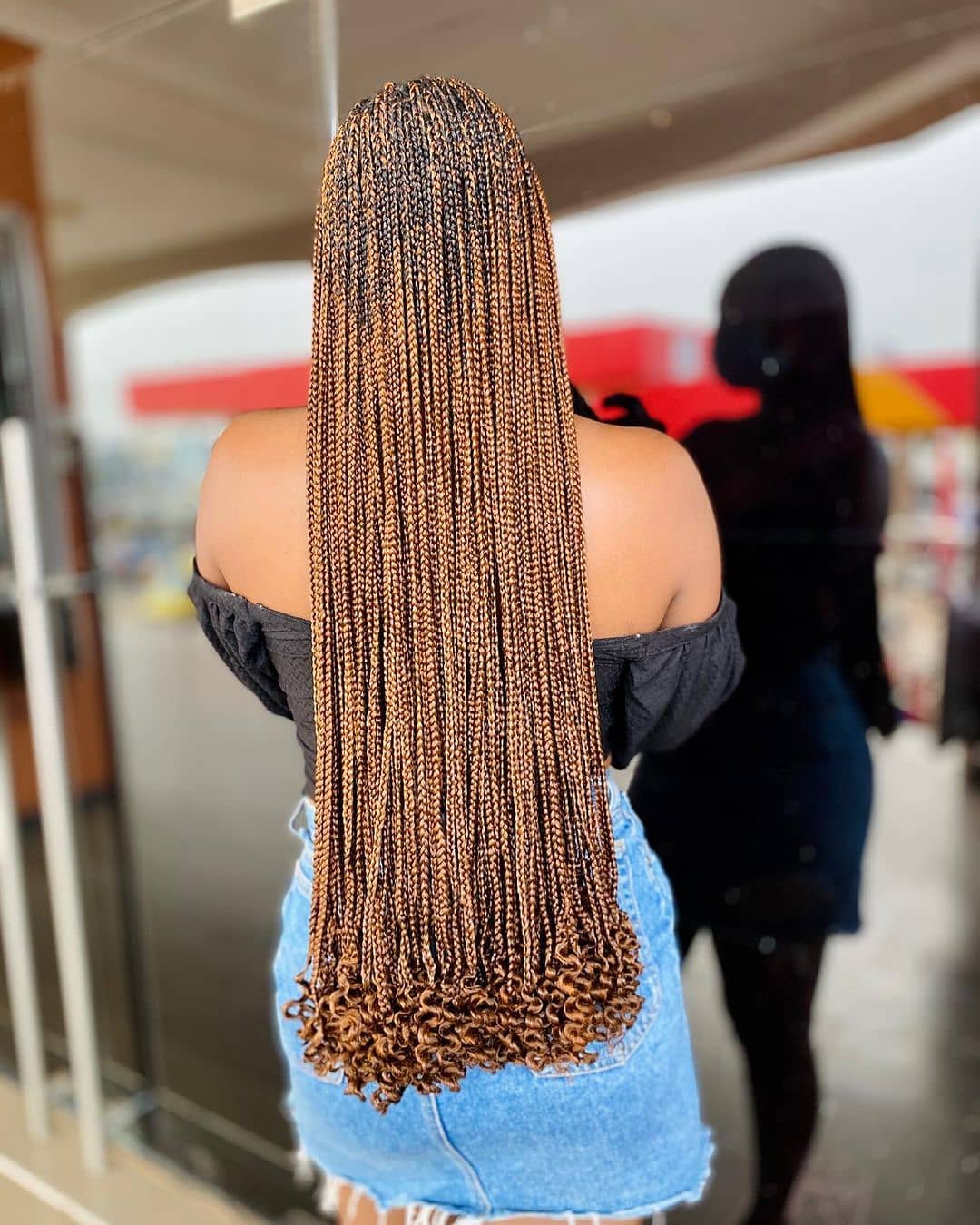 29. Pre-stretched Lose Waves
Using pre-stretched braiding hair produces clean, neat and natural waves.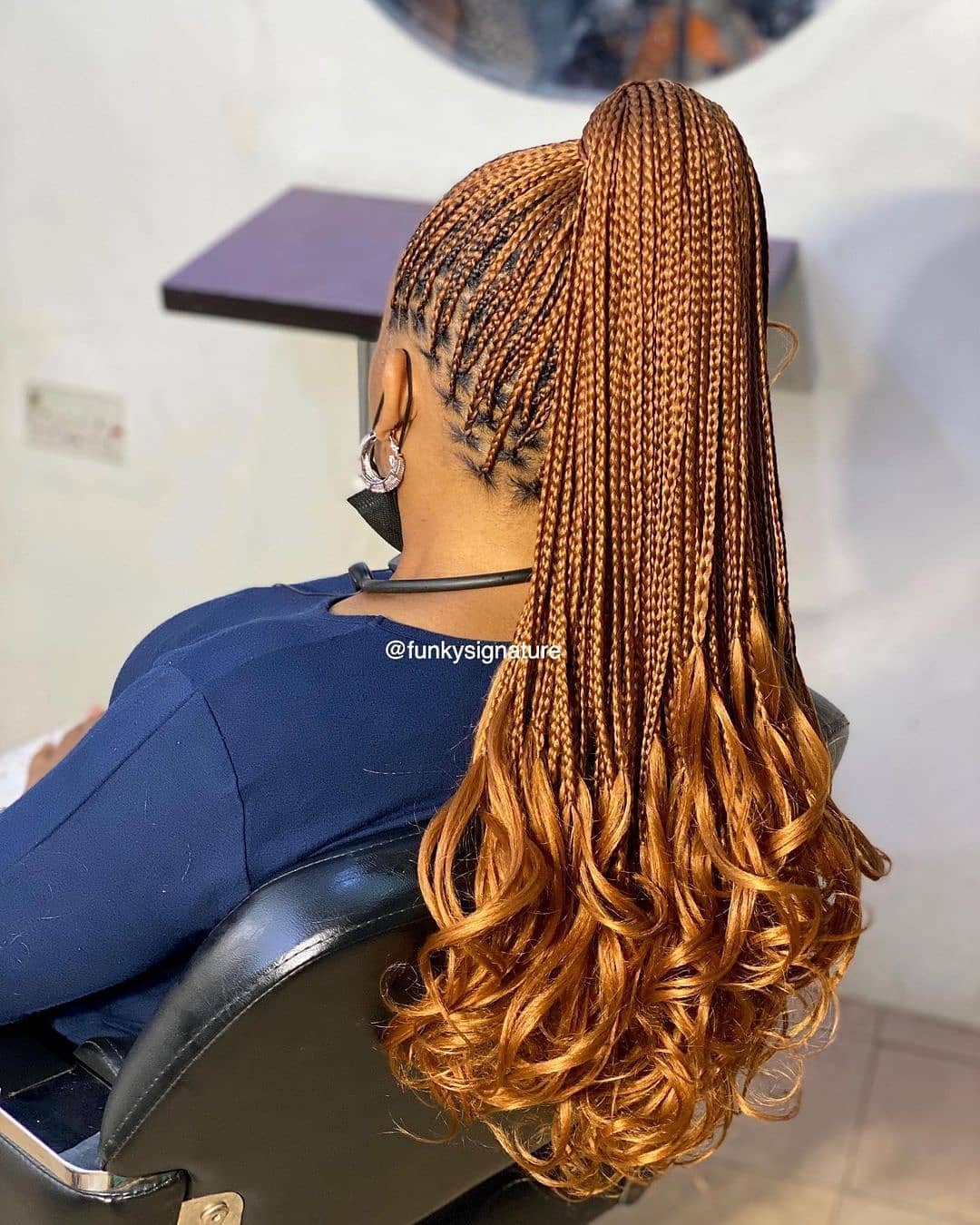 30. Knotless with Cowries
With your knotless braids with curls, you can add accessories like cowries if that's your thing. Position them at the front to grab that attention.
31. Golden Hue Knotless Waves
Adding colour to your braids can be a fun and creative way to change up your hairstyle. With this golden hue, mix loud blonde and cream to achieve this hairstyle.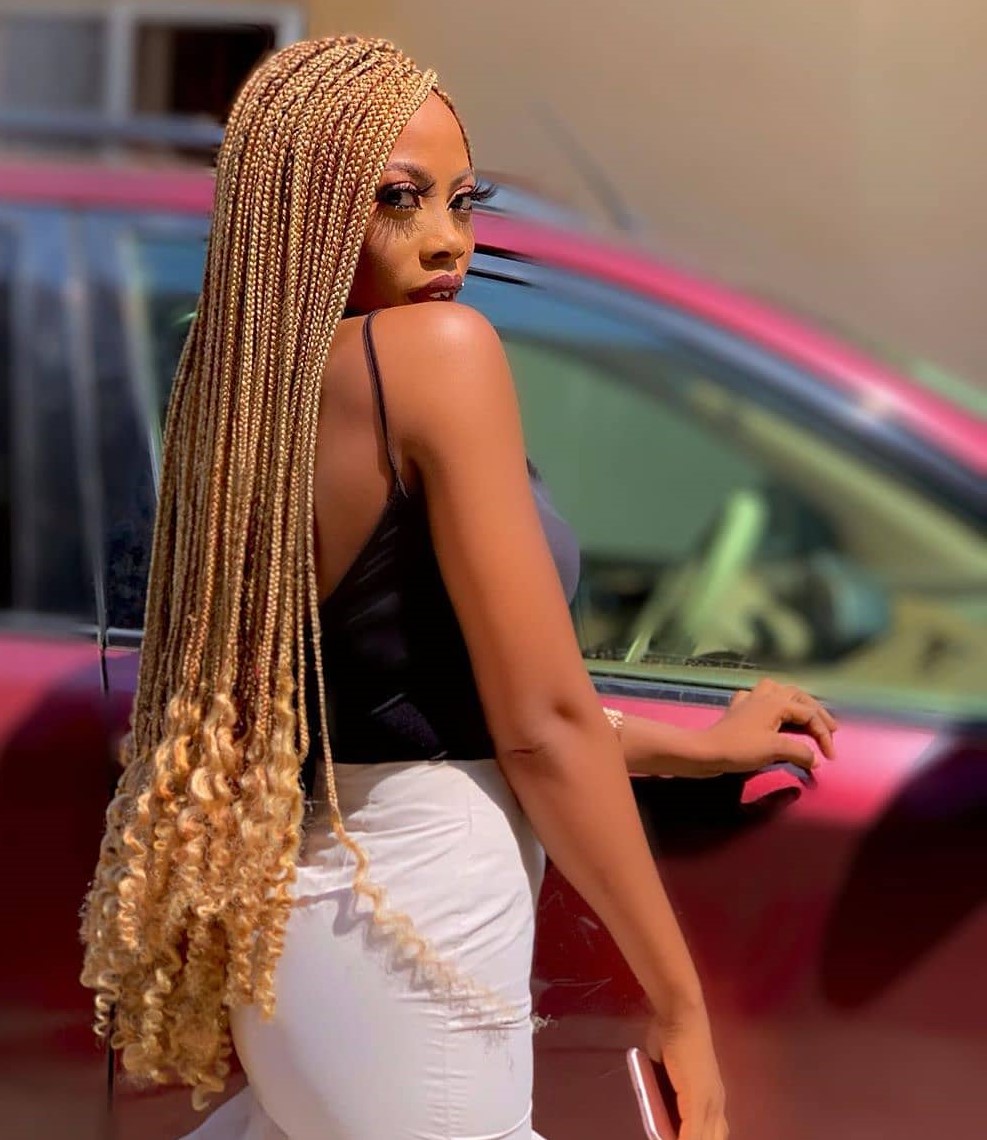 32. White Bottom Waves Knotless Braid
One of the most popular and temporary ways to add colour to your braids is by using multi-coloured hair extensions like this one These come in a wide range of colours and can be easily woven into your natural hair while braiding.
33. Medium Brown Knotless Waves
You can choose braiding hair colours that match or contrast with your natural hair colour, depending on the look you want to achieve.
34. Medium Size Knotless Braid
With jumbo blonde braids like these, you can wear it over your shoulder, down your back, or create a ponytail.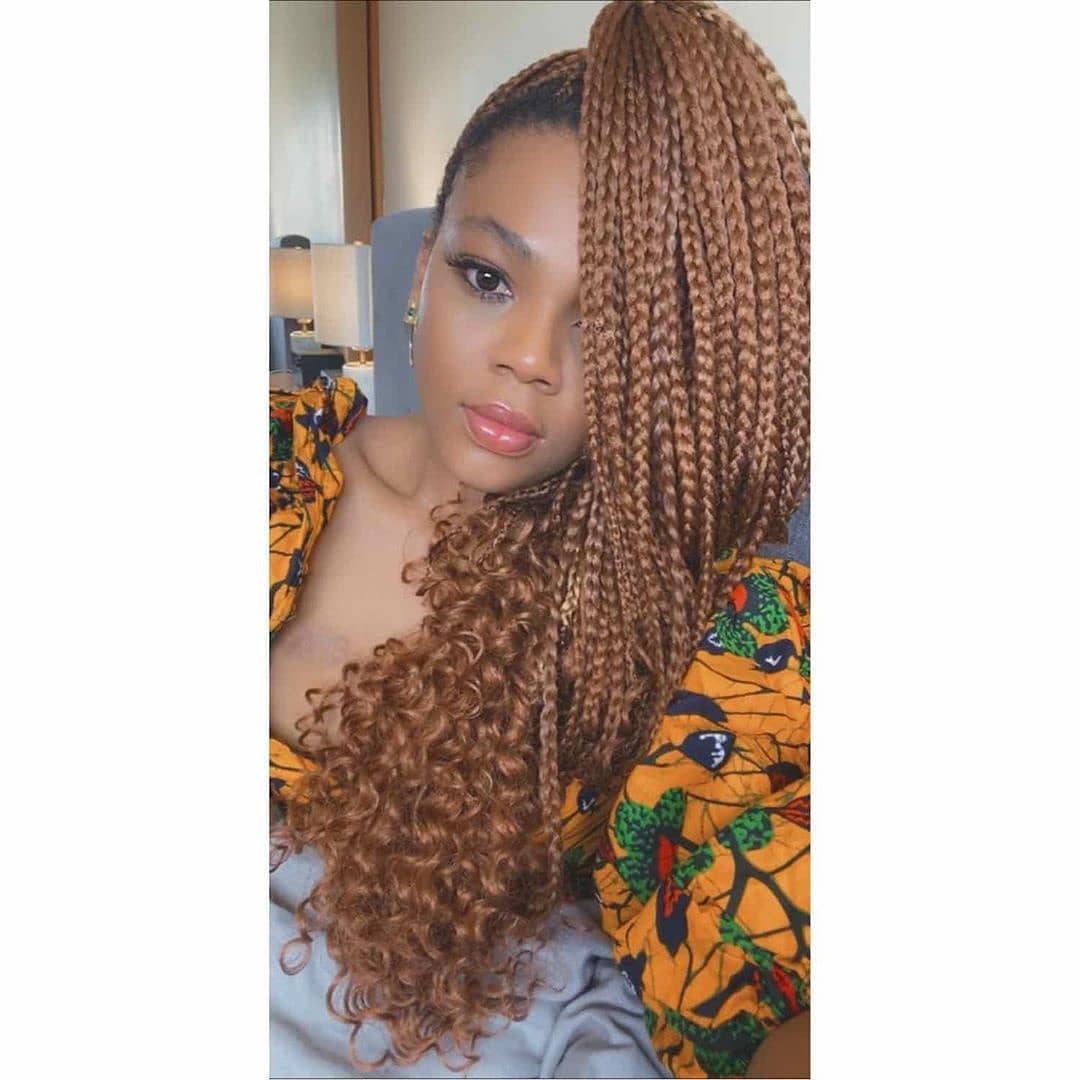 35. Lose Bun Knotless Braids
Create a loose bun at the nape of your neck and incorporate a braid or two into it for a more sophisticated look.
36. Knotless Braids in Pony
Get creative with updo styles by holding a ponytail, pinning, and securing your braids into an intricate updo. This is an elegant option for formal events.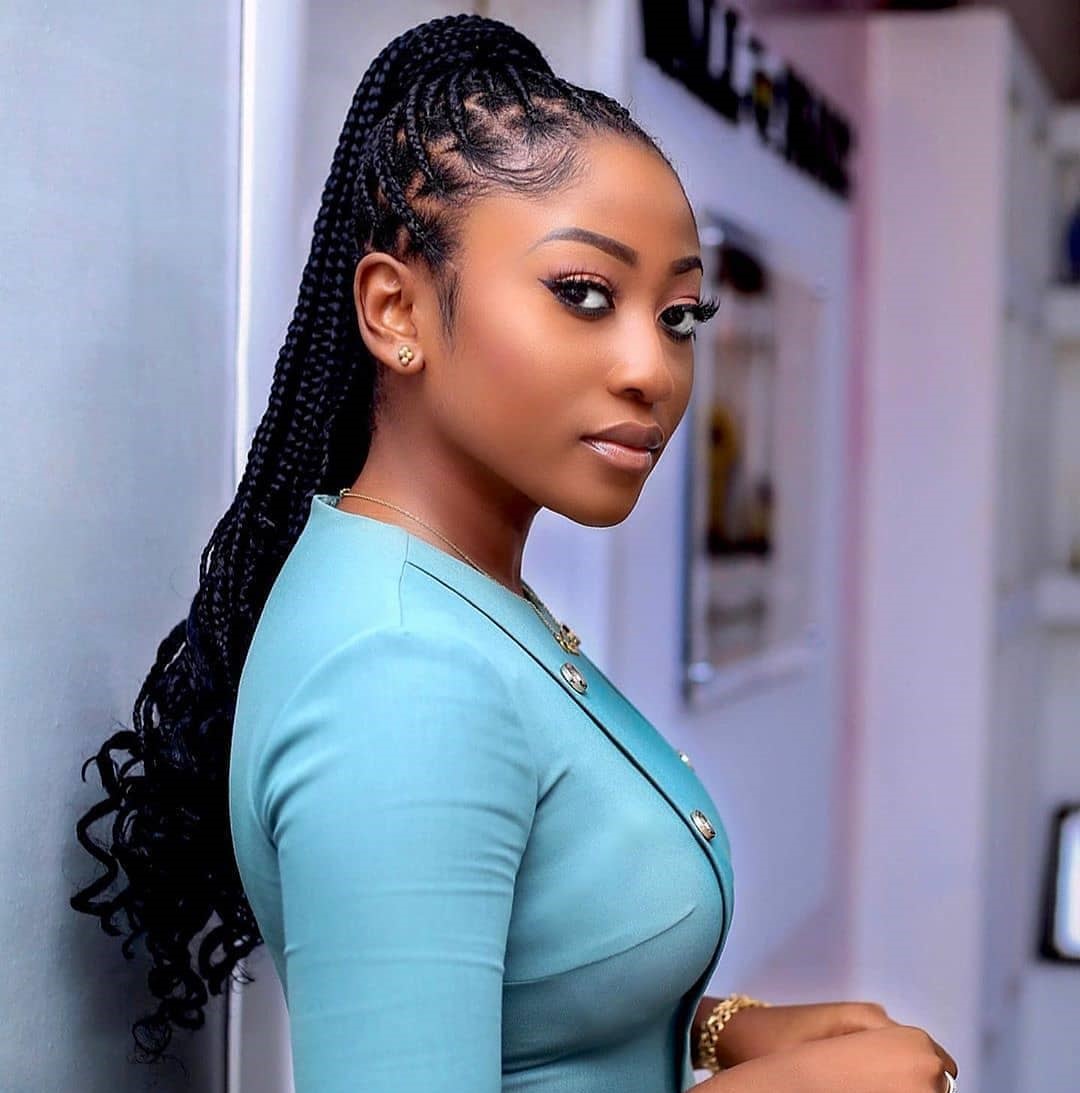 37. Side Swept Red Coloured Knotless
Sweep your red braids to one side for a flirty and asymmetrical look. You can secure them with bobby pins or hair ties for extra hold.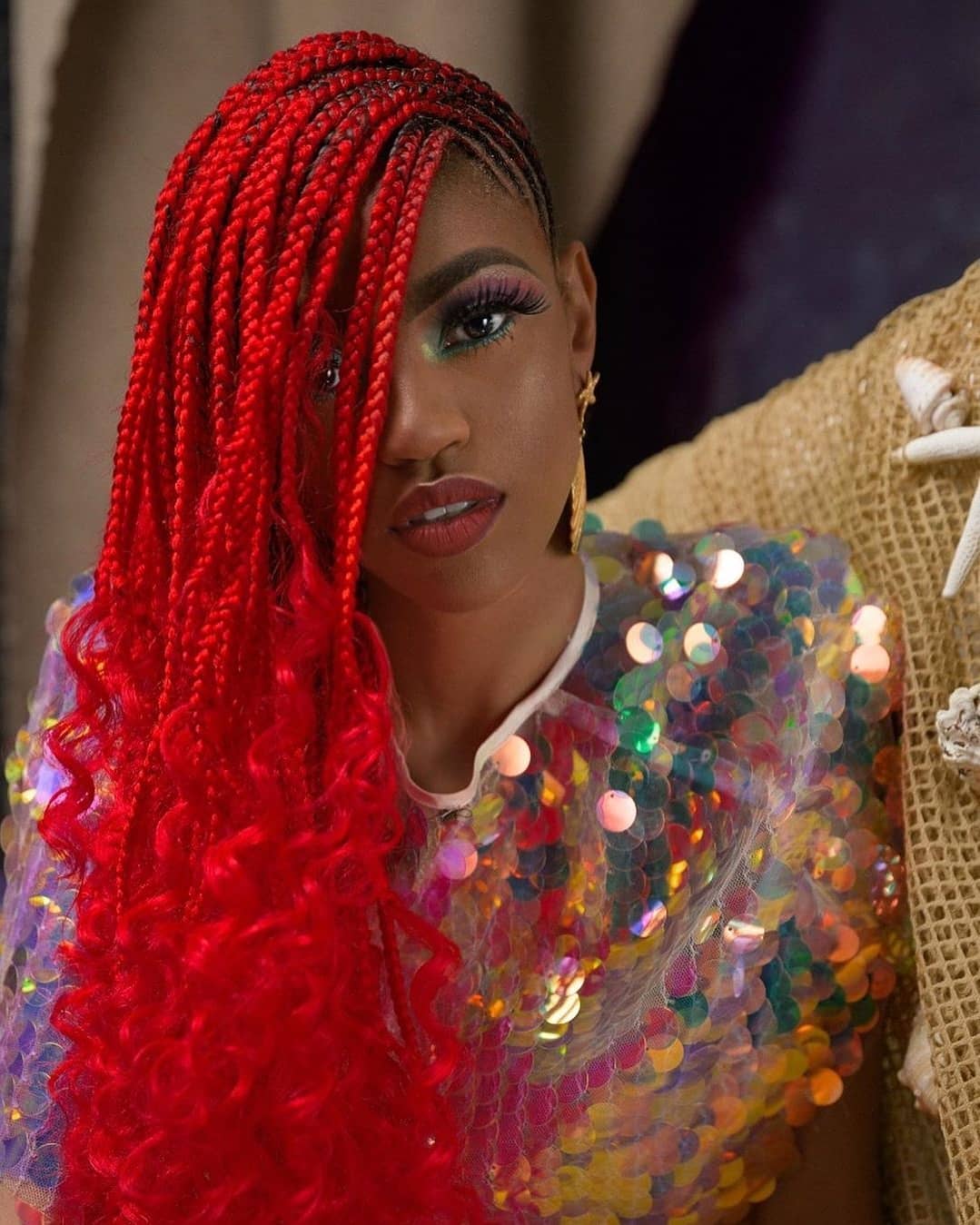 38. V-Layered Knotless Braid
You can bring shape to your braids by using v-layered braiding hair. Use the short ones for both sides and the long ones for the back or lower parts.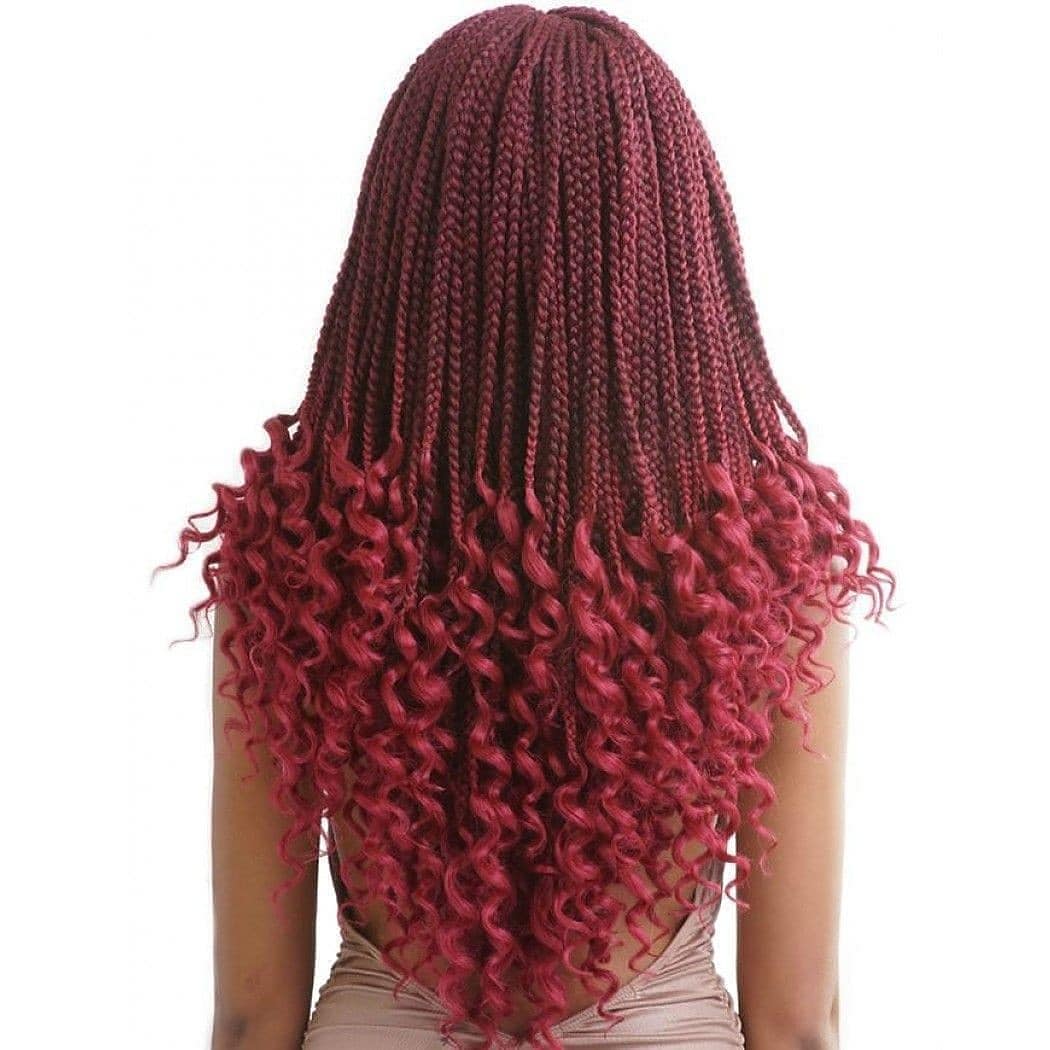 39. Stitch Knotless Braid
You can mix stitch braids with knotless and curly hair to achieve an elegant look. Gather some braids into a top knot or bun for a chic and effortless look.
40. Crochet Knotless Braid
Knotless braids are also possible with the crochet technique. You can make it slick for a more polished look or messy for a more laid-back atmosphere.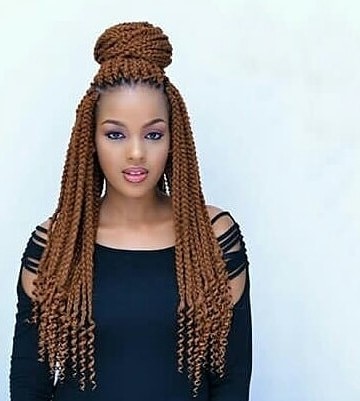 41. Small Triangle Pattern Braid
You can experiment with different parting options for a bold and vibrant look. Consider adding colourful curls or dip-dying the ends.
42. Curly Braids in Two Loose Buns
Create two small braids on the sides of your head and leave the rest of your hair down for a playful look.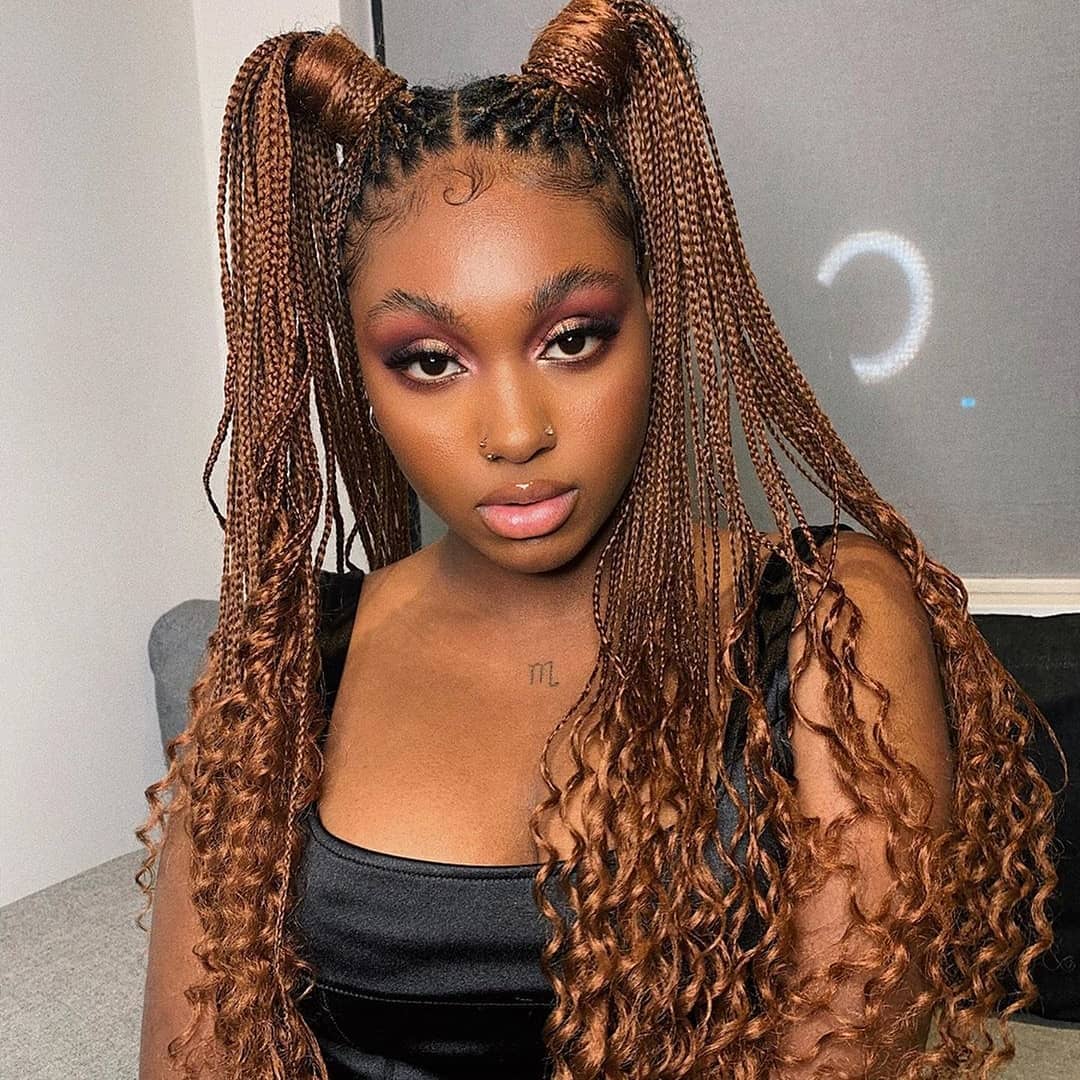 43. Medium Blonde with waves
After wearing your White-blonde knotless braids for a while, unplait the bottom to reveal beautiful waves or curls. This is known as a braid-out or twist-out, and it adds volume and texture to your hair.
44. Off White Braids
Off white or off blonde braids give you the opposite look of black braids. It changes your look and fashion sense. It's ideal for casual settings.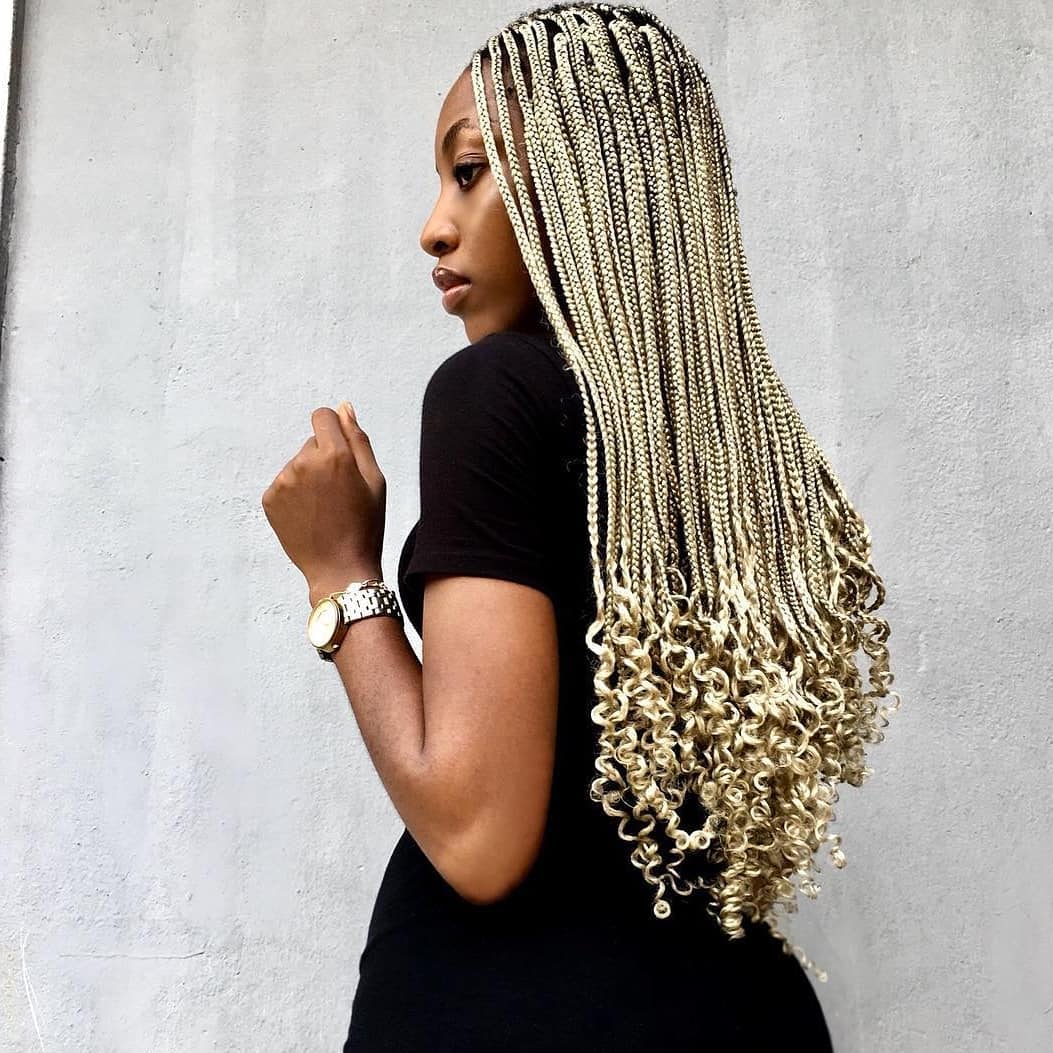 45. Boho Knotless Braid
Styling boho braids is a great way to achieve a relaxed and bohemian look that's perfect for festivals, beach outings, or everyday casual wear.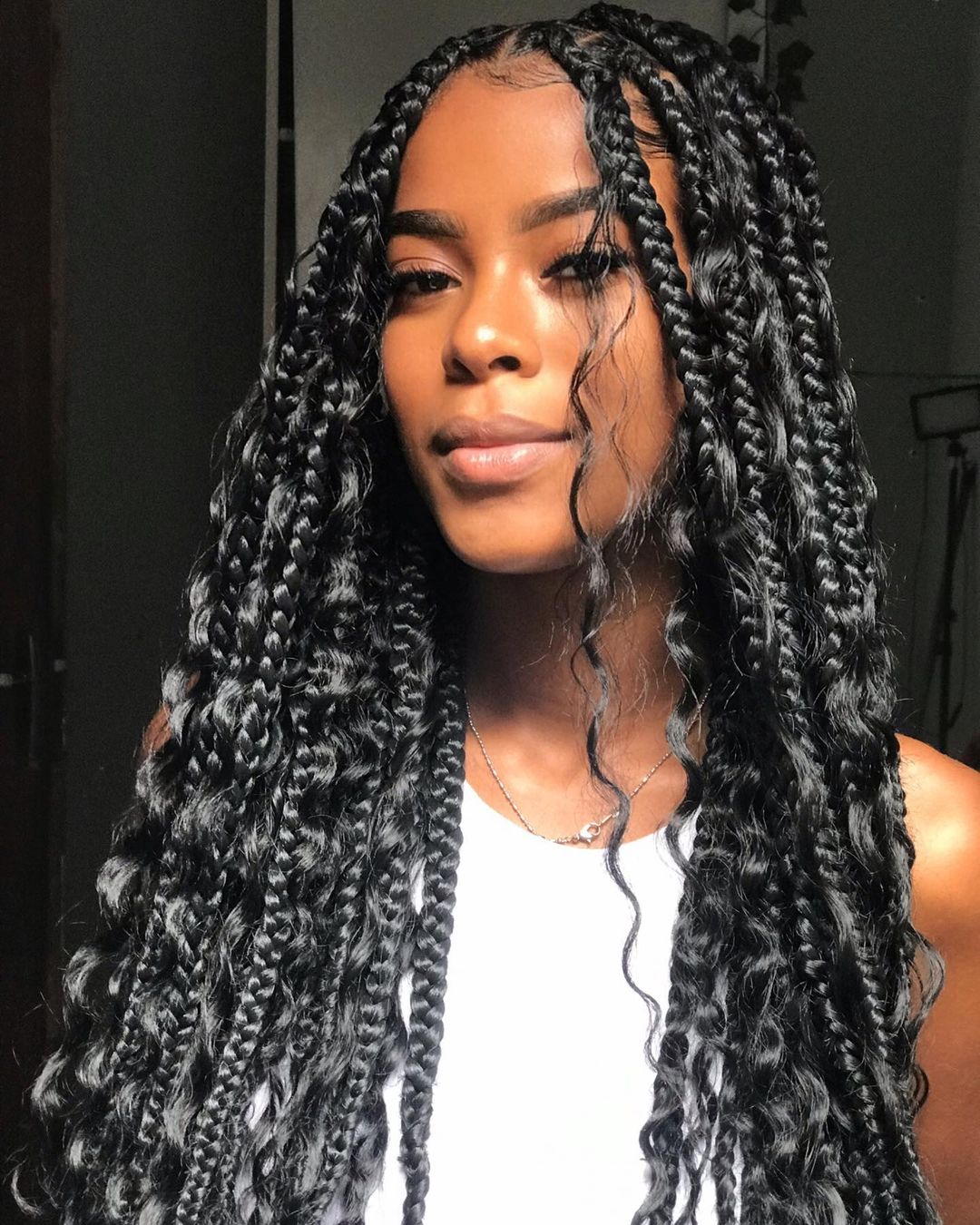 46. Freestyle Knotless with Curls
Your knotless braids can contain a variety of braid types. For more texture and visual interest, incorporate a few fishtail braids or cornrows, for instance.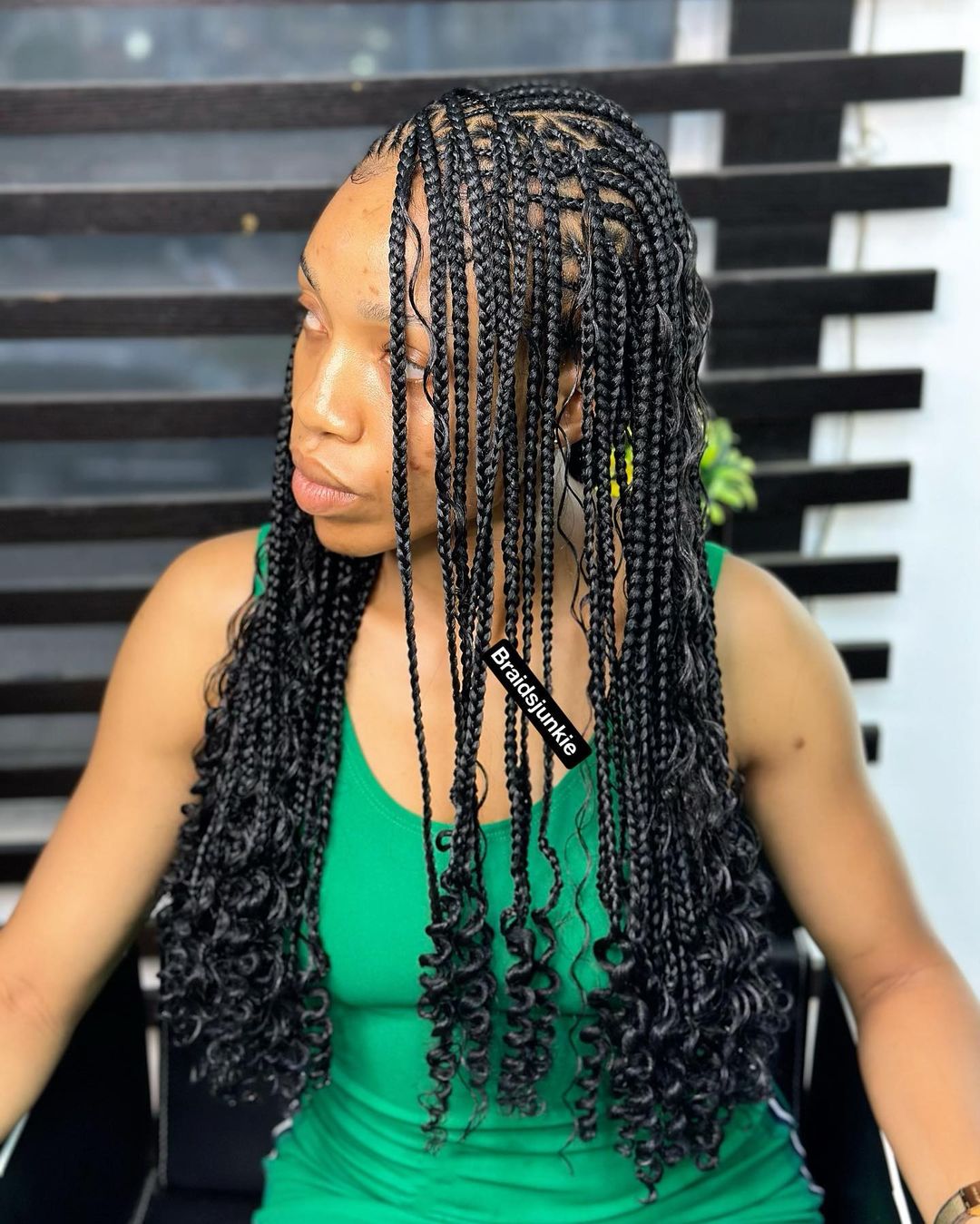 47. Multicoloured Layered Braid
With pre-stretched braiding hair that comes in multicolours, you can opt for full-strand colours to achieve this look.
48. Sleek Curly Braid
Sometimes, just allow the braids to sleep on your back while others adore their beauty.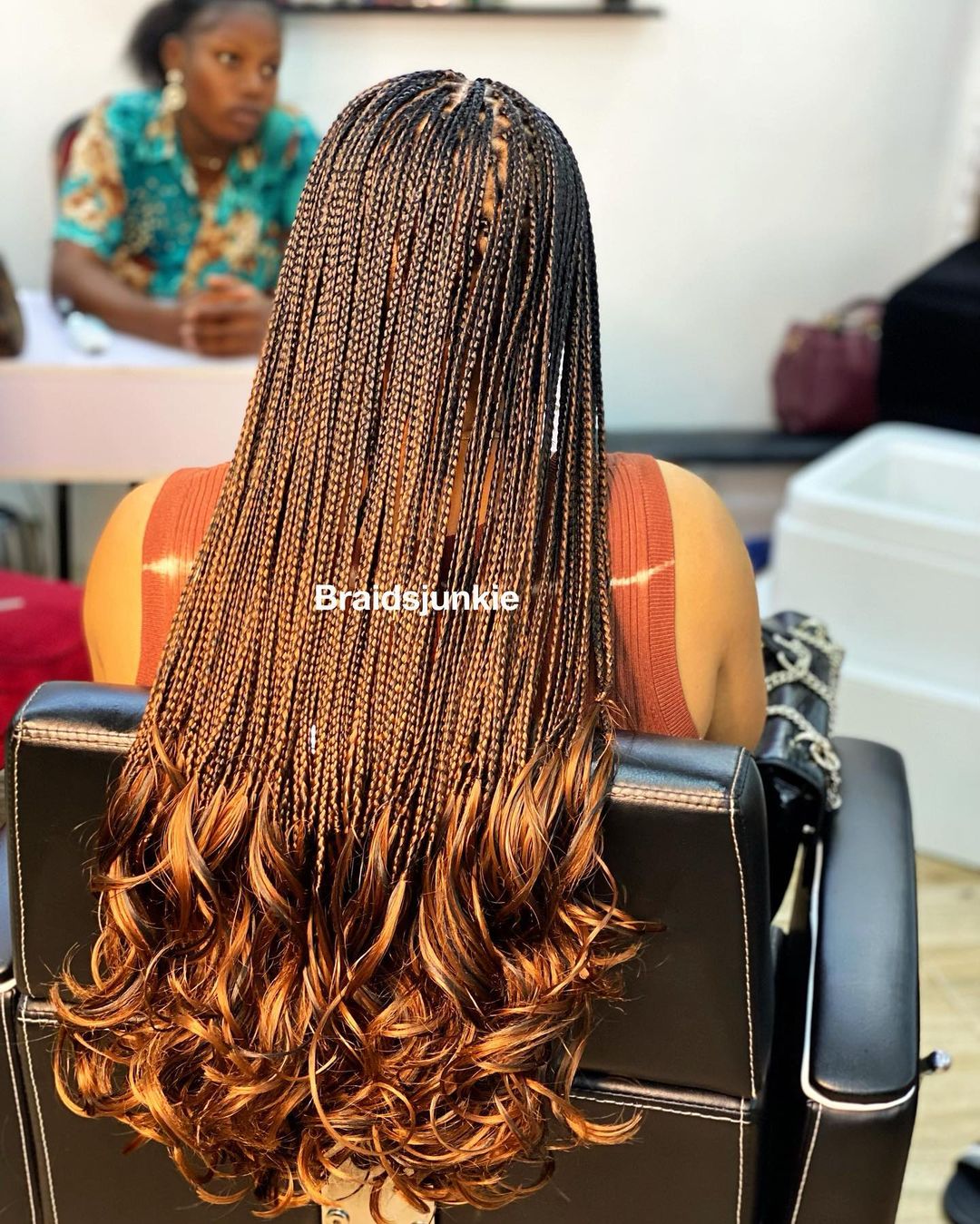 49. Knotless in High Pony
Loosen up your braids and pull out a few strands to the front for a relaxed, boho look.
50. Beyonce Curl Braid
You, too, can achieve Beyoncé's curls with knotless braids. These curls are not regular attachments but human hair curls, which require high maintenance.
Now It's Your Turn
You might need some hairpins, elastics, and styling products like hairspray or texturizing spray to secure and complete the various looks above.
When it comes to braiding with curls and styling, keep in mind that practice makes perfect, so don't give up if your initial attempts are not flawless.
Remember to take good care of your knotless braids with curls by moisturizing your scalp, maintaining cleanliness, and avoiding hairstyles that put too much strain on your hair and scalp.
Please share your favourite look in the comment section.
Also Read related: