Get ready to release your inner goddess with these 70+ incredible natural hairstyles for black women! From voluminous curls to sleek braids and everything in between, these styles celebrate the beauty and versatility of natural hair.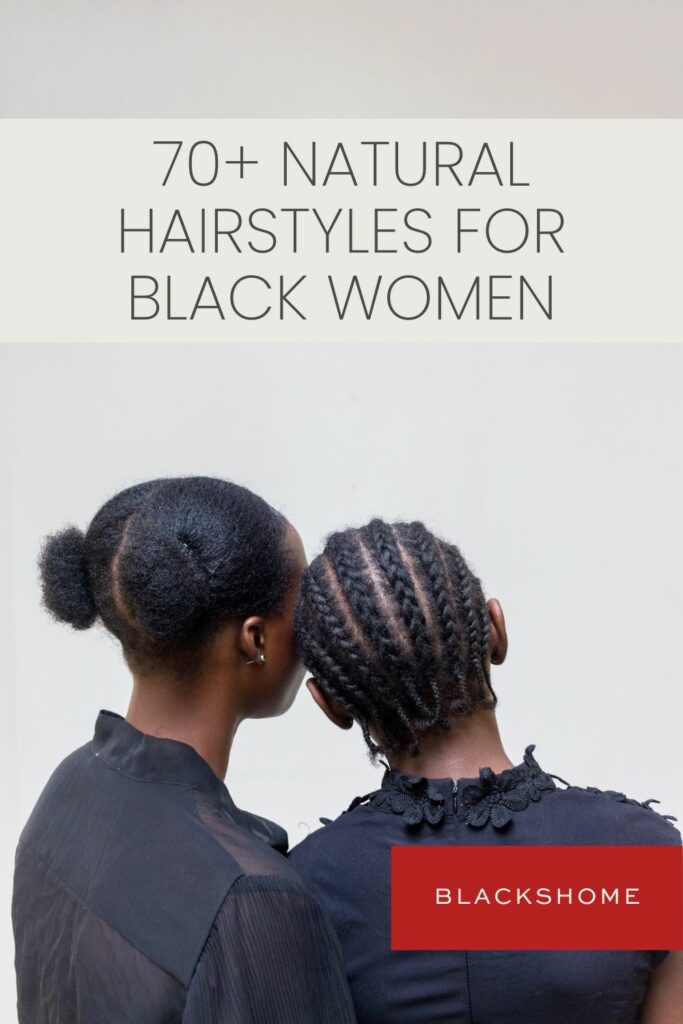 Say goodbye to some hair days and hello to your unique favorite looks.
1. Natural Mini Afro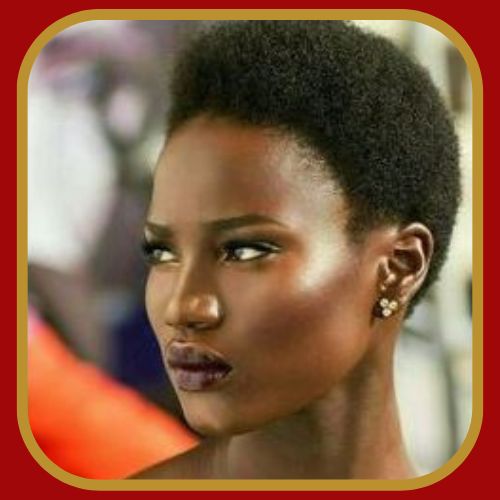 This style symbolizes strength and Blackness while preventing breakage and adding personal flair with colors or an undercut.
2. Brownish Kinks Mixed with Orange Highlights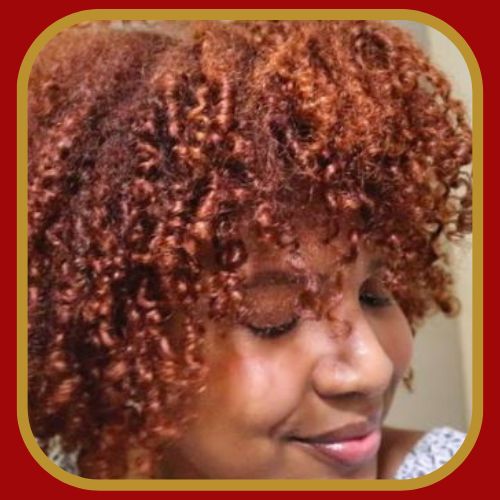 This style shows off your texture and color in a bold and eye-catching way.
3. Blonde Natural Thin Coils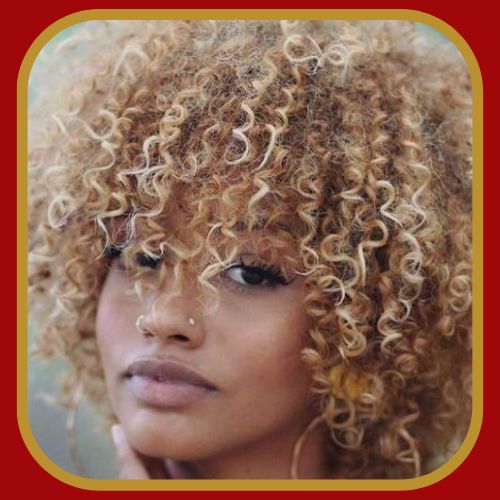 Use flexi rods on damp hair to define your curls, and finish with a light serum and spray for a flawless, shiny finish.
4. Two-Strand Twists
This simple yet effective protective hairstyle is easy to install and take down, making it a convenient choice.
5. Finger Coils Natural Hair.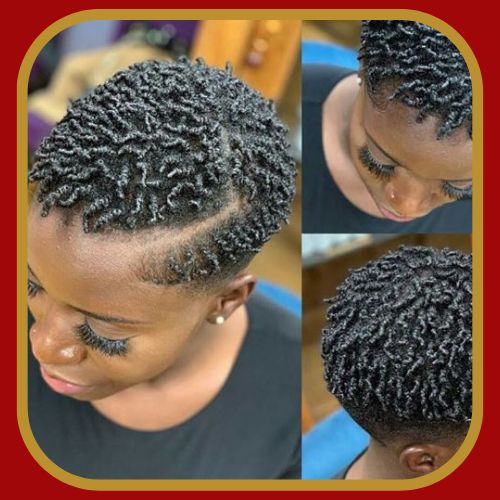 Finger coils are a gorgeous natural hairstyle that involves twisting small sections of hair around your finger to create defined and elongated curls.
6. Effortless Side Braided Style
This style can be customized to suit your hair type and personal preference, whether you opt for a messy and bohemian look or a sleek and elegant one.
7. Two-Side Braids
This hairstyle adds a touch of sweetness to any outfit and is sure to turn heads.
8. Sassy Curly Pixie
With a long, curly top and a sleek side part, this look is ideal for those who want to embrace the pixie cut trend while still maintaining some length and volume.
9. The Chic Layered Bob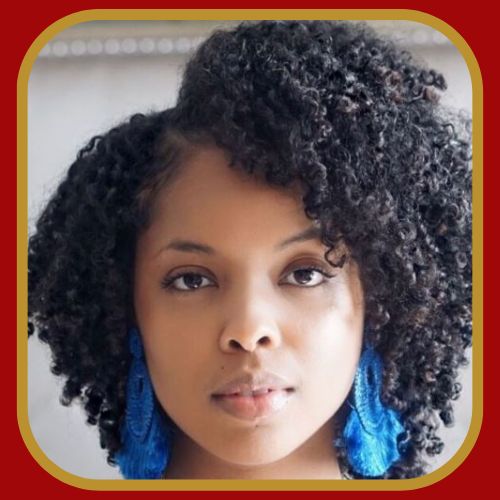 "The Chic Layered Bob" is tailored to your unique face shape, hair type, and length.
10. The Edgy Mahogany Pixie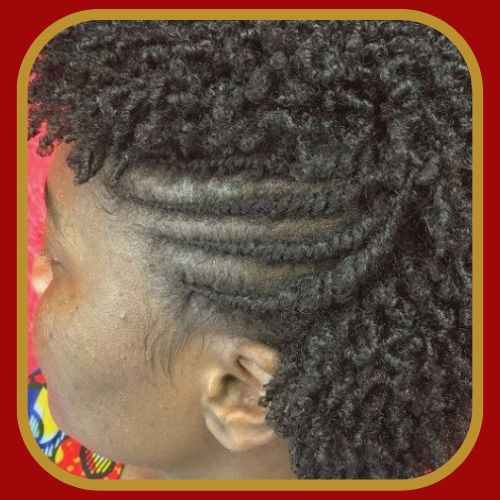 A bold and daring style that combines shaggy bangs, closely cut curls, and an intricate pattern on the buzz-cut temples.
11. The Burgundy Twist Combo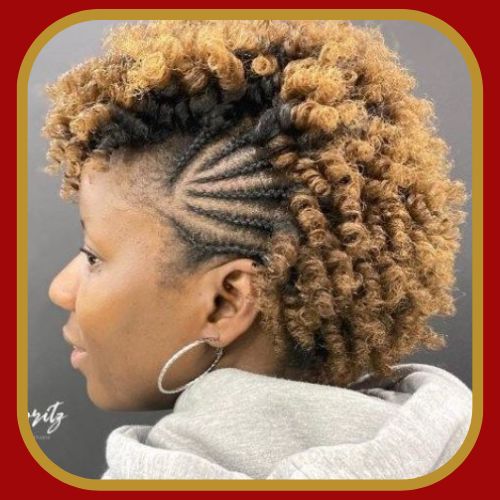 This style is excellent for those who want to blend things up and try something unique with their natural hair.
12. Curls and Braids with a Pop of Color
Add some pizzazz to your braids and curls with a bold pop of color!
13. Thick and Luscious Curls
Whether you have 3a, 3b, or 3c curls, this style is sure to enhance your natural beauty and make you feel confident and glamorous.
14. Bold and Daring Purple Coils
Make a statement with this bold and daring natural hairstyle featuring purple-toned hair and patterned shaved sides.
15. Retro Side Bangs for Natural Curls
This natural hairstyle is ideal for anyone with curly hair looking for a bold and unique style.
16. Embracing Short Natural Curls
Go for a short and easy-to-manage natural curl style that suits your lifestyle and personal taste.
17. Long-Layered Curls for Natural Hair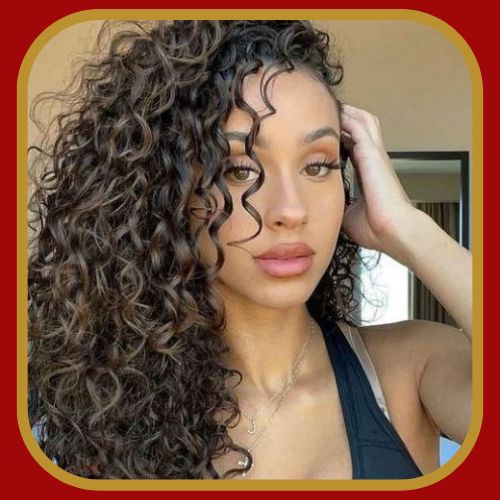 The long layers add volume and movement to your curls while also making them easier to manage.
18. Ringlet Bob Braids
Braids that are beautifully curled into bouncy ringlets for a chic and sassy bob look.
19. Box Braids Lob with Bohemian Flair
Add a bohemian vibe to your braids with loose spirals.
20. Medium Box Braids
Playful curls mix and match with box braids for variety.
21. Round and Fluffy Spirals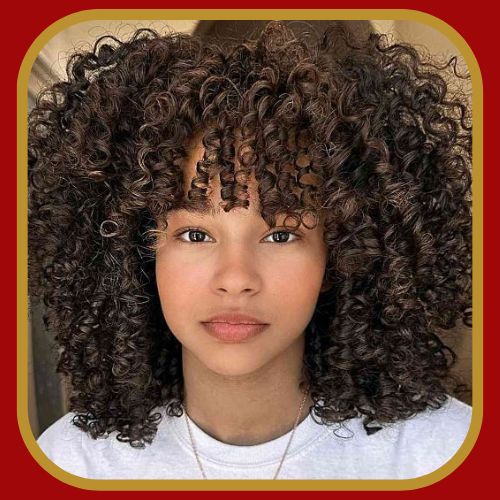 Want to add some regal volume to your natural hair? Simply brush out your curls, tease the crown area for extra height, and finish with a strong-hold hairspray.
22. Dreadlocks High Bun Updo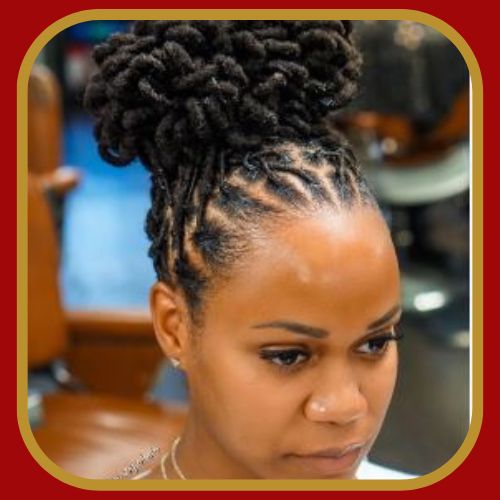 Ideal for a casual day out or a more formal event, this updo will keep your locs in place and look incredible.
23. Folded Mohawk Updo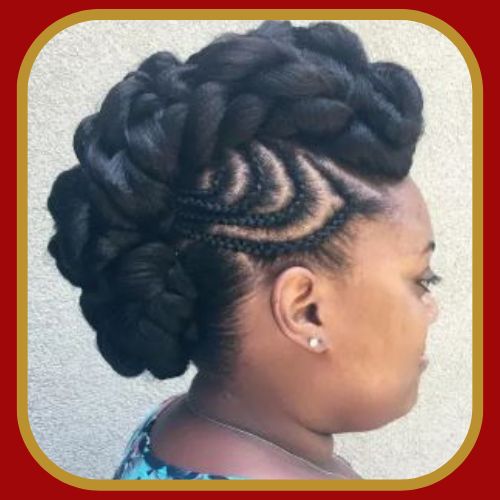 Fun Faux Hawk Updo with a Twist! Add a pop of hue to your tone with blonde or golden-brown coloring.
24. Professional Braided Mohawk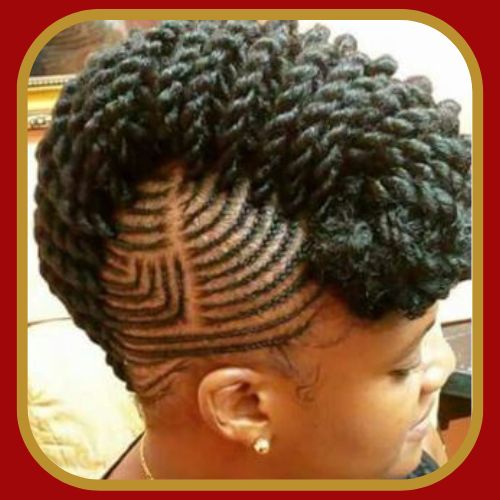 With intricate cornrows and a braided center part, it's a mesmerizingly beautiful hairstyle that's perfect for a variety of occasions, from work to a night out.
25. Regal Braided Bun Updo for All Hair Lengths
This style is perfect for long hair, but can also be achieved with extensions for shorter hair.
26. Glam Ponytail with Gold Cuffs
Featuring high cornrows adorned with gold cuffs, this look is perfect for special occasions or just when you want to feel extra glamorous.
27. Pompadour-Style Twisted Updo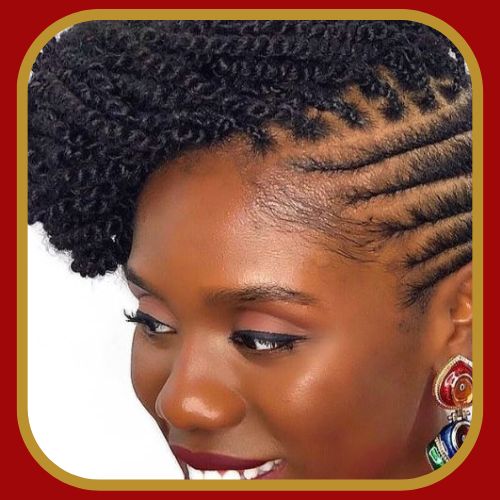 The twist braids add an extra touch of glamor to your updo, while also ensuring it lasts all day or night.
28. Rolled Bridal Updo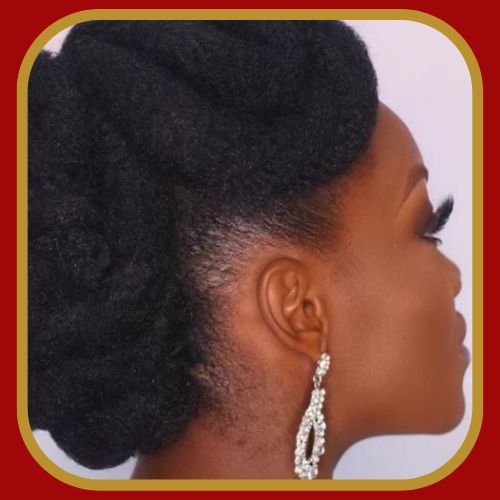 Whether it's a wedding or any formal event, this hairstyle will make you feel confident and beautiful.
29. Burgundy Braided Pompadour Updo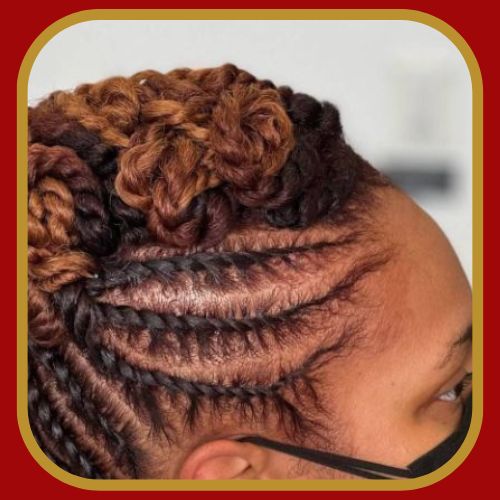 With a pompadour-style top section highlighted with subtle burgundy tones, the style draws attention to the face while elongating it with long side pieces.
30. Side-Parted Kinky Twists at Chin Length
The side part adds a touch of sophistication, while the chin-length twists are both easy to manage and versatile.
31. Twisted Feed-In Swirls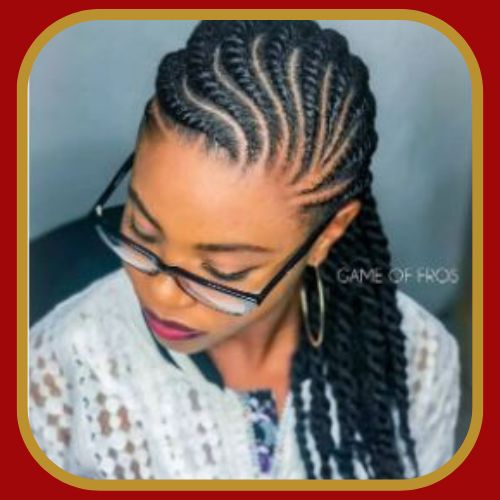 This style is versatile and can be worn for both casual and formal events.
32. Chunky Coiled Bob Twist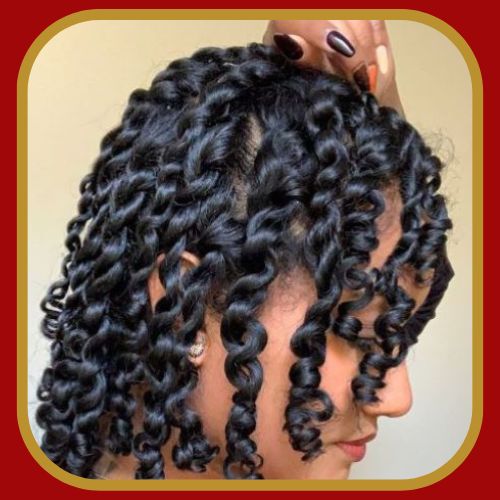 These twists give you a bold and eye-catching look while still being gentle on your scalp.
33. Tribal Twists with Middle Part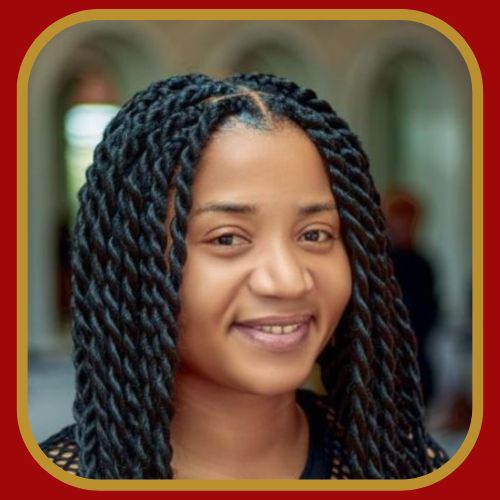 The intricate pattern of these twists creates a modern and edgy look that will make you stand out from the crowd.
34. Knotless Twists with Neat Lob-Length
The knotless technique used in these twists ensures that they look natural and blend seamlessly with your hair.
35. Chunky Upside Down Braids
It's a great choice, from a casual day out to a special event.
36. Pulled-Back Cornrow Braids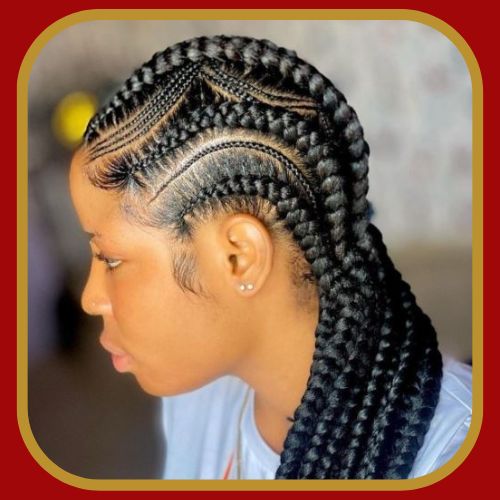 This style is both stunning and functional, keeping your hair out of your face while adding a touch of elegance to your overall look.
37. Lengthy Braided Ponytail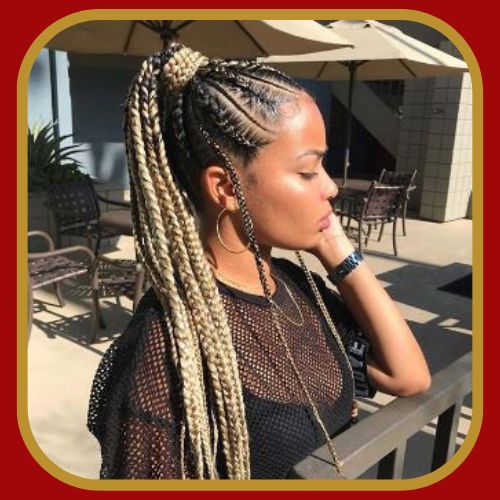 This elegant hairstyle features classic cornrows that lead into a long braided ponytail, making it a versatile and easy-to-wear option for any occasion.
38. Gorgeous Layered Long Hair
This hairstyle is perfect for any face shape, and with the proper care, it can make you look effortlessly chic.
39. Thick Twist Braids
Show off your luxurious locks to the world with one of the most sought-after braided hairstyles for black women.
40. Toffee Brown Boho Braids
Embrace your inner bohemian goddess with these stunning toffee brown box braids.
41. Curly Crop Cut with a Shaved Design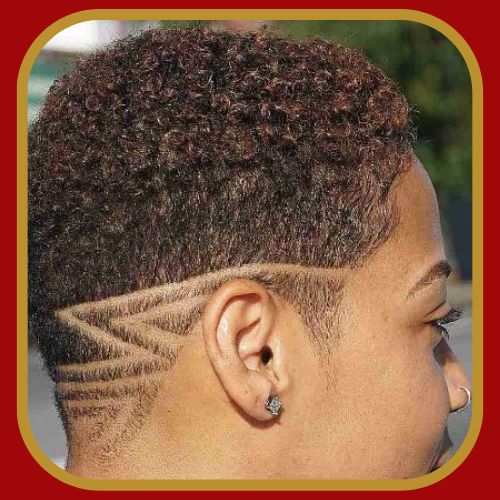 This cut can accentuate your natural curls or kinks and create a perfect balance with a clipper or pixie cut.
42. Natural Curls with Mini Puff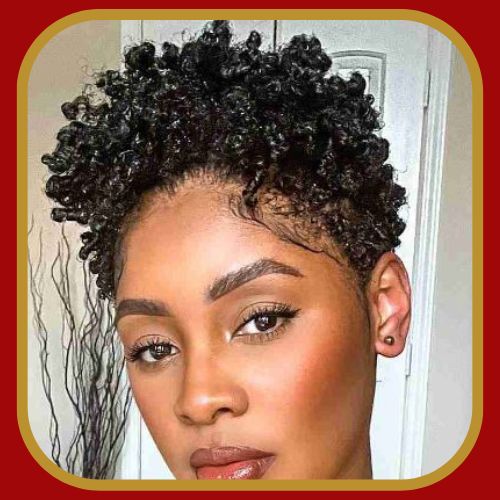 Style your short natural curls with a mini puff, a timeless and versatile look for black women.
43. 4c Twisted Curls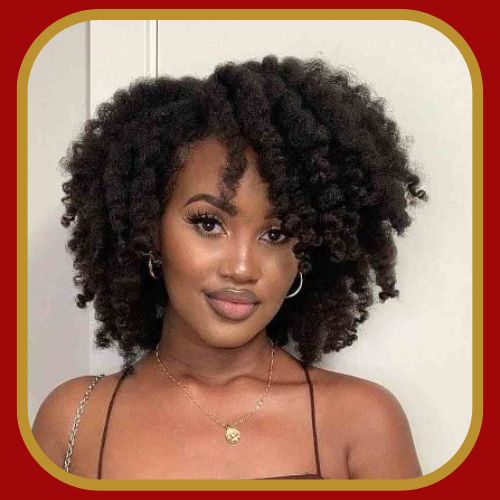 To create this style, flat twist your damp hair with a twist cream and let it dry naturally or sit under the dryer.
44. African Braids with Kinky Halo
Achieve a culturally authentic look with African braids featuring a halo.
45. Red Cherry Braided Bob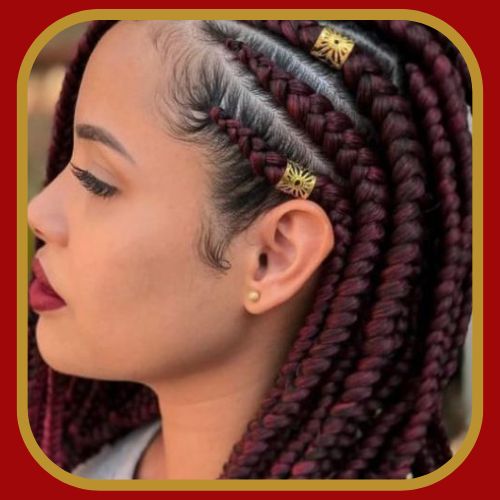 Rock a bold and chic look with a cherry red braided bob, a stunning combination of a long bob shape and vibrant braids.
46. Full Natural Pineapple Updo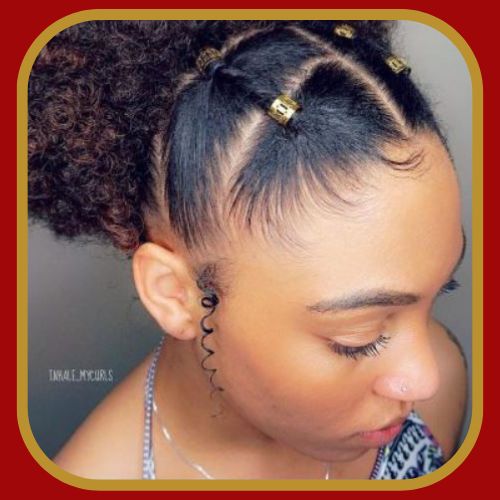 For black women, the full pineapple updo is a stunning hairstyle that can be easily achieved with braids and beads.
47. Fulani Braids with Curls
This trendy hairstyle suits all skin tones and face shapes, and you can customize the size of the curls to enhance your features.
48. Bantu knots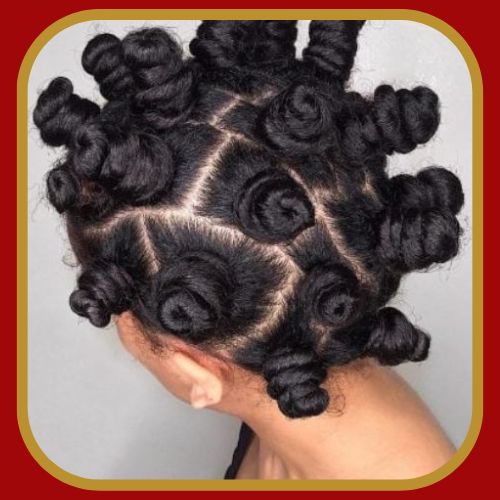 A great protective style for natural hair, regardless of length or texture.
49. Tribal Braids with Side-Part
Contrasting side-parted tribal braids provide an opportunity to add asymmetry to the style, with the braids plaited in different directions.
50. Cascading Locs and Cornrows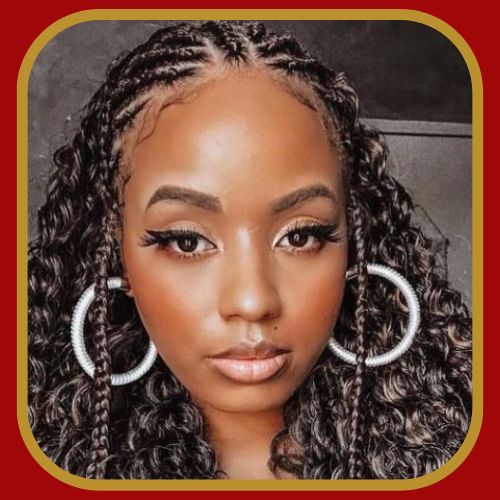 This stunning hairstyle combines the classic elegance of cornrows with cascading locks to create a dimensional and textured look.
51. Stunning Crown Braids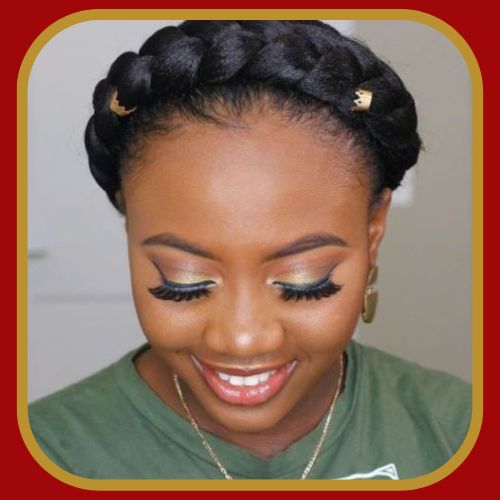 Feel like royalty with the crown braid, a stunning hairstyle that wraps around your head like a halo.
52. Braided Afro-Pony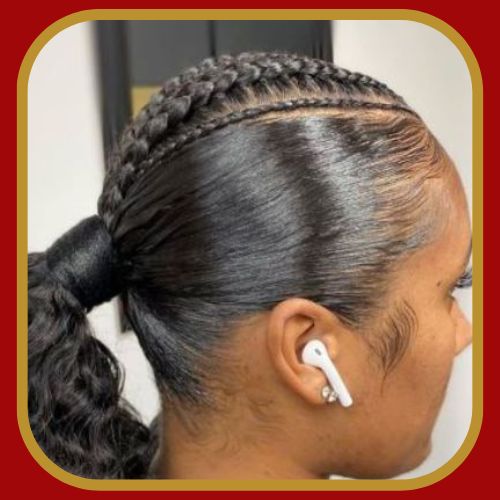 This black braided hairstyle creates a sleek look while also adding volume to the ponytail.
53. Elegant and Natural Updo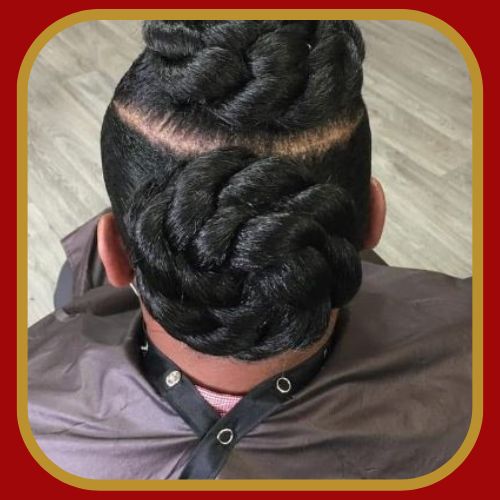 Create a natural and elegant updo with your natural hair that can be worn for any occasion.
54. Short Rainbow Curls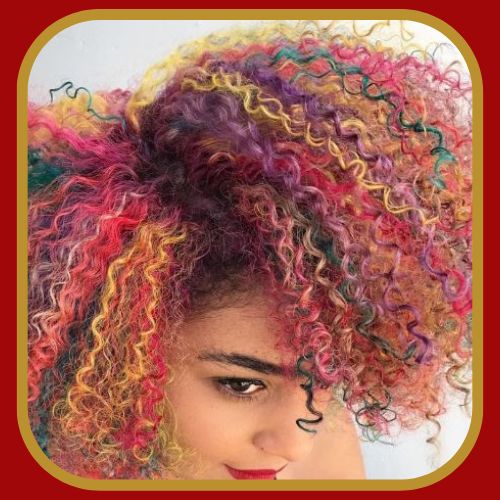 Short rainbow curls are a fun and sophisticated way to style natural hair.
55. Double Braids with Halo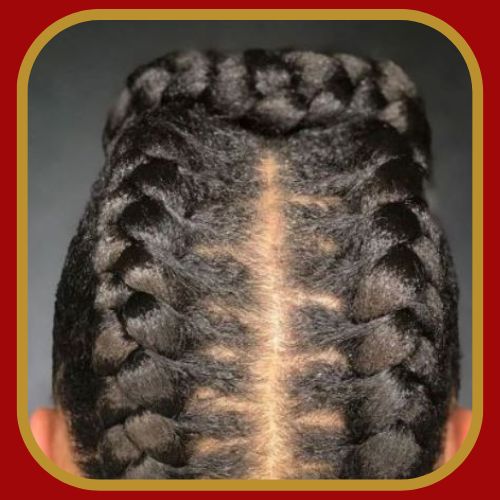 Create a powerful and magnificent look by braiding two braids and adding a braided halo on top.
56. Goldilocks Braids
This hairstyle is a modern twist on the classic fairy tale character Goldilocks, featuring knotless braids that blend black hair seamlessly with golden blonde extensions.
57. Romantic Bombshell Top Knot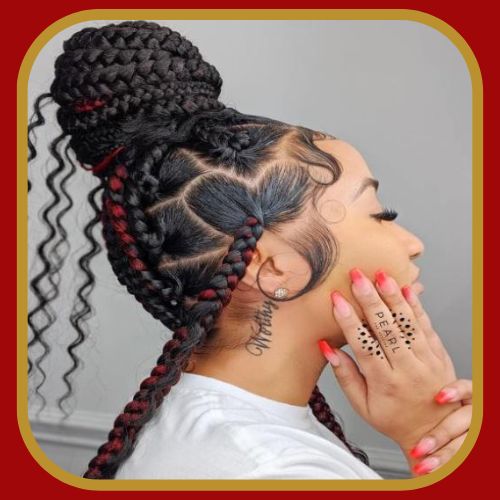 This braided updo is dramatic with fancy details such as flowing wisps, heart-shaped partings, and neat baby hairs.
58. Curly Box Braids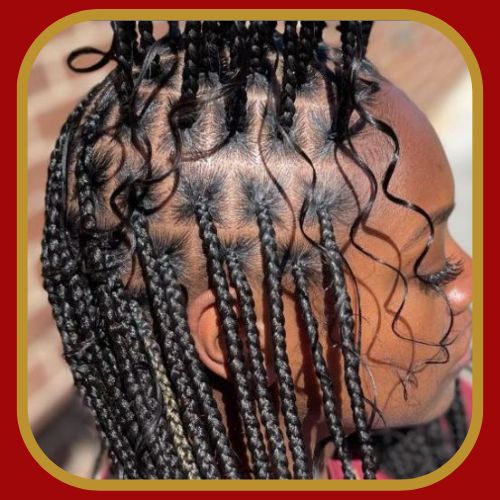 Box braids are a classic style for black girls, but adding some curly accents can give it a flirty touch.
59. Large Tribal Braids with Crisscrossing Low Buns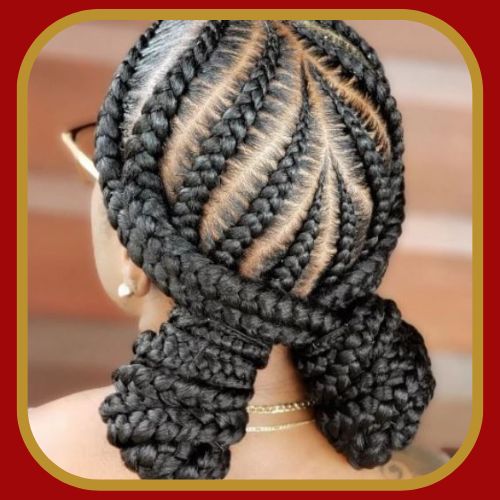 Create an effortless updo with large tribal braids by crisscrossing them at the nape and wrapping them into tight low buns.
60. Blonde Braids with Low Bun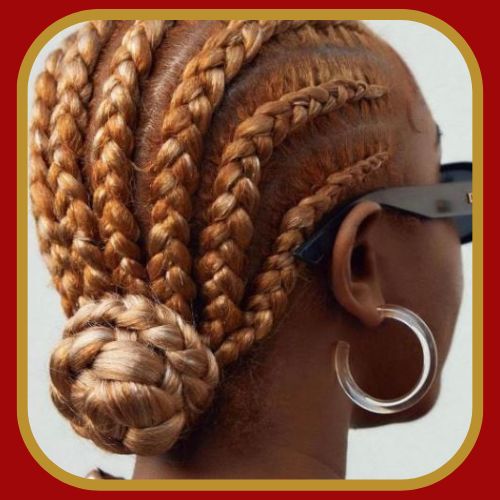 Blonde Tribal Braids can be a stunning hairstyle for both lighter and darker skin tones.
61. Designed Tribal Braids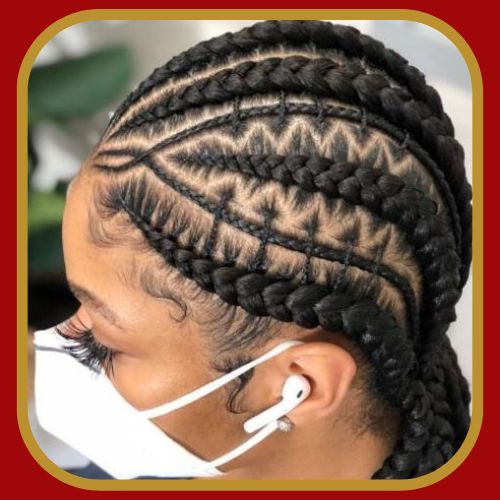 Tribal braids offer a lot of creative possibilities, and you can take them to the next level by adding intricate designs.
62. Bohemian Braids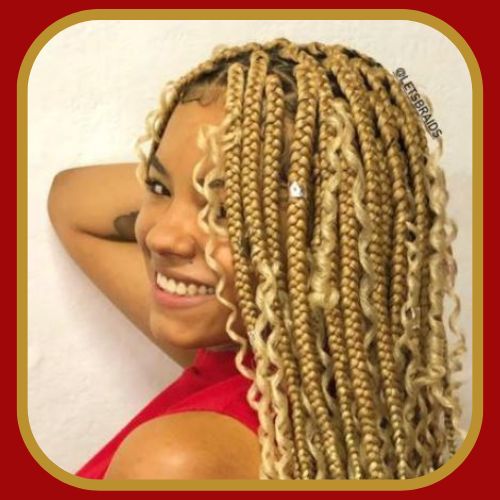 Create an artistic and charming bohemian tribal braids style by combining braids with free-flowing sections.
63. Colorful Bombshell Box Braids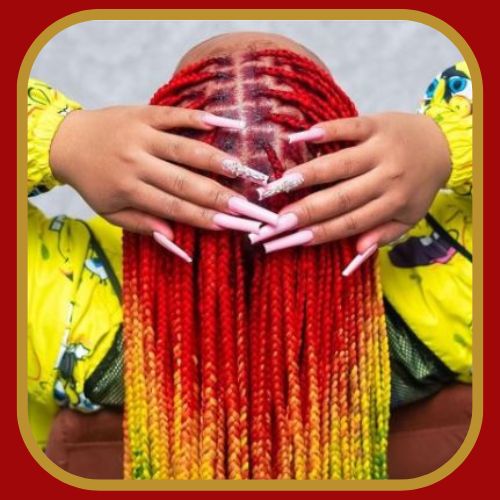 Upgrade your box braids by adding a pop of color with a stunning red-to-yellow-to-green braided transition.
64. Natural Short Hair with Tapered Fro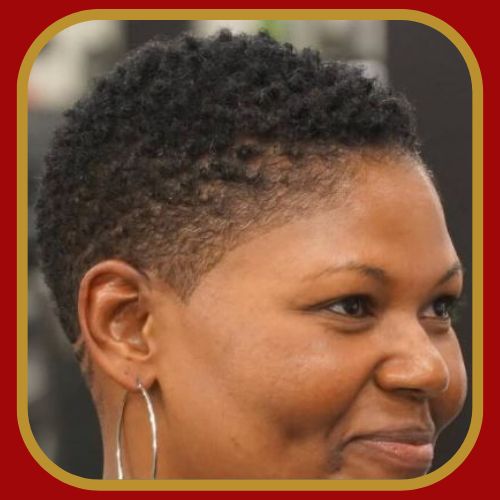 Try a stylish tapered fro for your naturally short hair.
65. Senegalese Twists
Get beautiful long natural hair with Senegalese twists, a popular protective style for Afro hair that can be made even more glamorous by adding extensions to your kinky twists.
66. Curly Cute Tribal Braids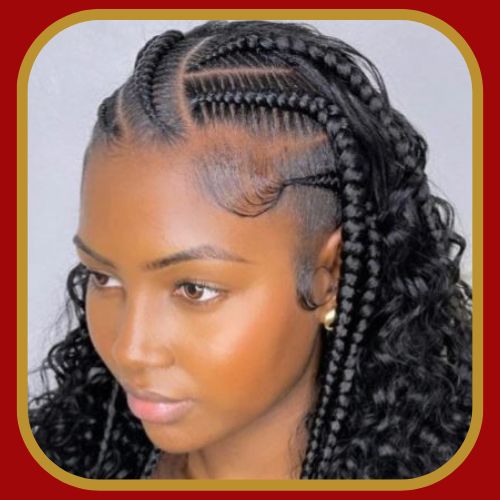 This hairstyle combines tight braids with effortless waves, creating a striking contrast between the accurate top and the loose ends.
67. Low Pigtail Bun with Triangular Parting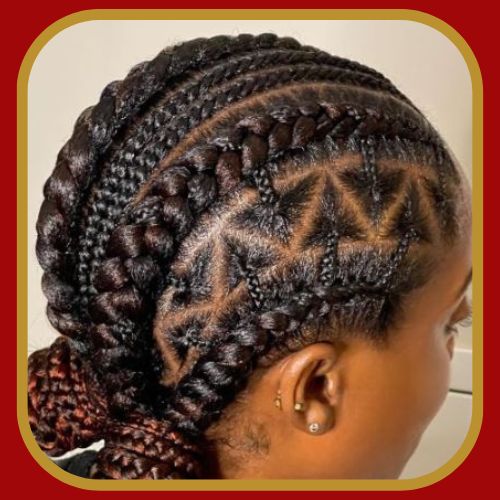 The Low Pigtail Buns with Triangle Parting is a great hairstyle that combines various intricate details, including braids of different sizes and highlighted hair in the buns.
68. Big Braids with Curly Ends
Looking for a low-maintenance hairstyle that protects your natural hair from breakage? Try big braids!
69. Frohawk with Tapered Sides
Get a sharp and versatile haircut with a women's curly frohawk with tapered sides.
70. 4c Blonde Hair with Messy Tapered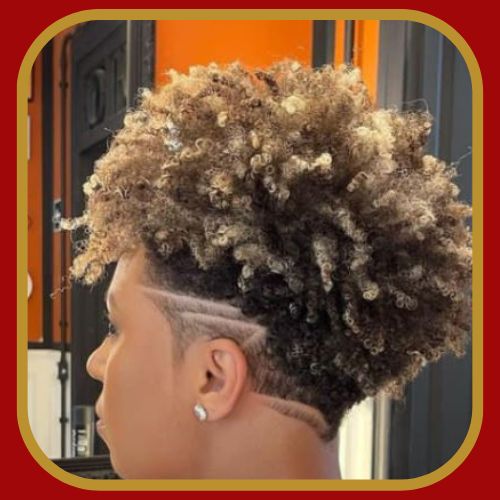 4C hair with a messy tapered cut and the blonde color is a great choice for black women who want to add a pop to their look.
71. Fancy Cornrow Braids with Design
Make a statement with a bold and creative cornrow design.
72. Snail Braid Updo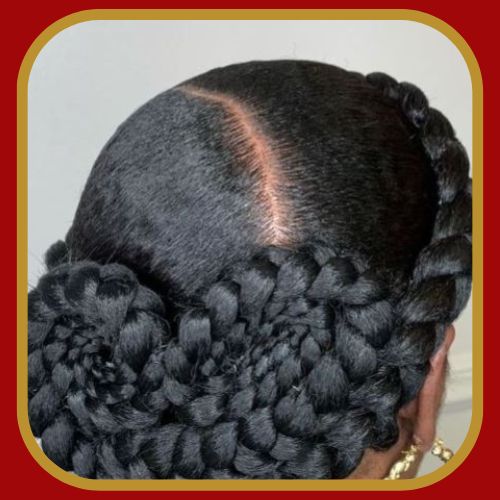 Looking for a simple and elegant hairstyle for a formal event? Try the snail braid updo.
73. Crochet Faux Locs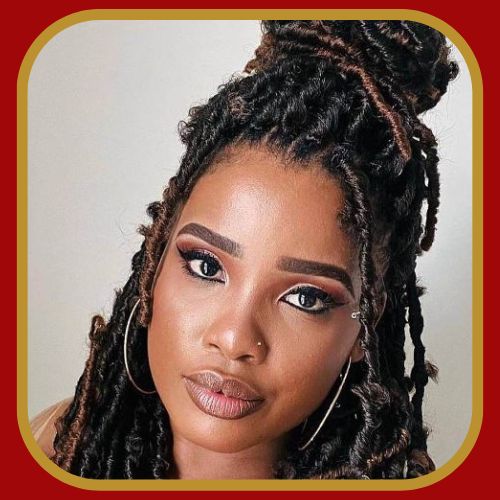 This style is great for those who are transitioning to natural hair or looking for a low-maintenance style that can last for 6-8 weeks.
The Bottom Line
To wrap it up, there are endless options for Black Women's hairstyles. From protective braids and twists to short and sassy cuts, there is a style for everyone.
So, whether you're looking for a new look or simply want to switch things up, don't be afraid to experiment and have fun with your hair. Which of these incredible natural hairstyles will you choose next?
Pin It