Shirley Temple Curls are undoubtedly among the most iconic hairstyles in the world, especially among black people. They are made famous by the charming child actress Shirley Temple, who has been popular since the Great Depression.
If I simply say, Shirley Temple Curls are spiral tight curls that are rather regular in length and fall between the face and shoulders. Straws, stretching, and heating rods can easily help you achieve this classic hairdo. Whatever tools you use, they will always give you a classic Shirley Temple vibe.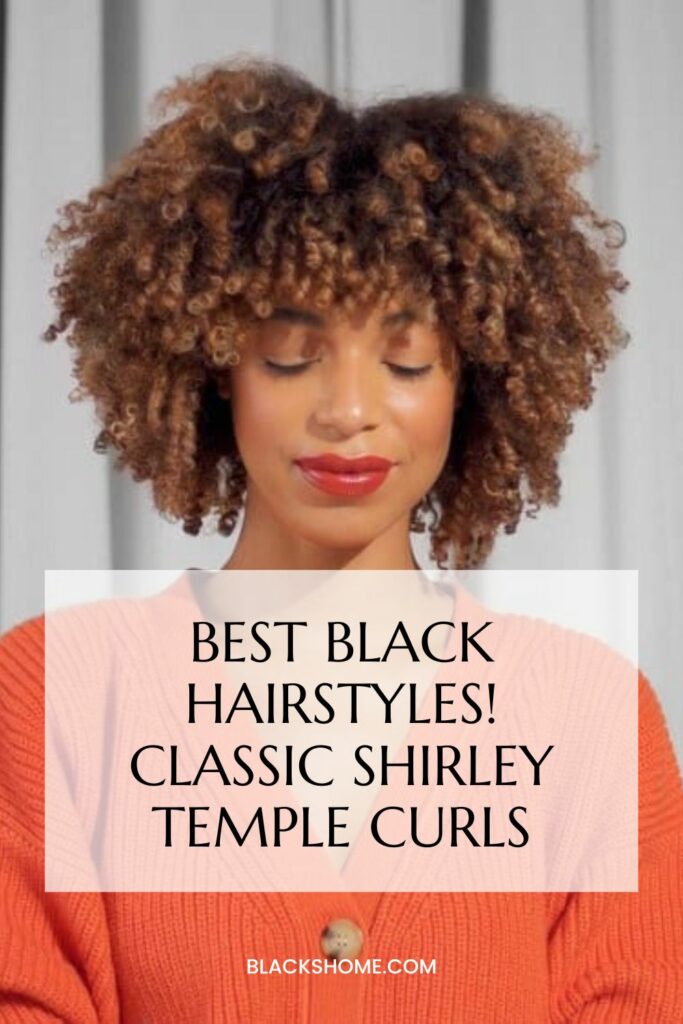 Wanna know more?
I got you! After months of digging, I collected some legit information about Shirley Temple Curls and also some ways of achieving it. So, let's keep the ball rolling!
A Quick Overview Of Classic Shirley Temple Curls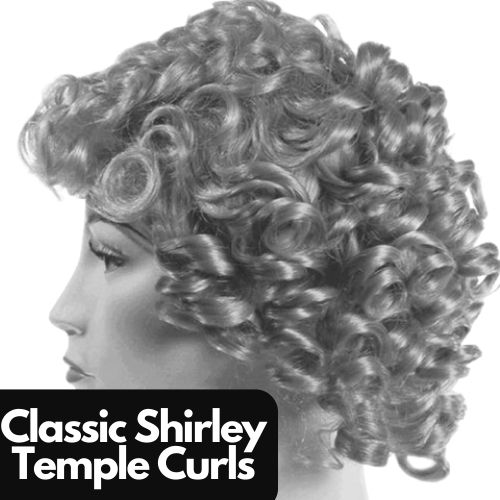 Shirley Temple Black, the dimpled curly-haired scene-stealer, immediately charmed hearts.
Nobody will ever fail to notice her contagious grin, cheeky personality, and, of course, signature curly hair. Her tightly coiled curls are famous and continue to inspire countless hairstyles today. Her lovely, bouncy hair exuded an extravagantly joyful and hopeful vibe.
Shirley Temple curls are timeless, and the best thing is that they are easy to achieve without the use of a wig or weave.
They are traditionally approximately the size of a marker pen or larger, however, there are numerous new variants on the look. Shirley Temple curls are now available in a variety of sizes.
Initially, perm rods were probably used to produce curls on the hair of medium length. This style began with very damp hair for the curls, yet that doesn't imply you would have to do the same. There are multiple ways to achieve this classic curly look!
Interesting Facts About Shirley Temple Curls
Pin It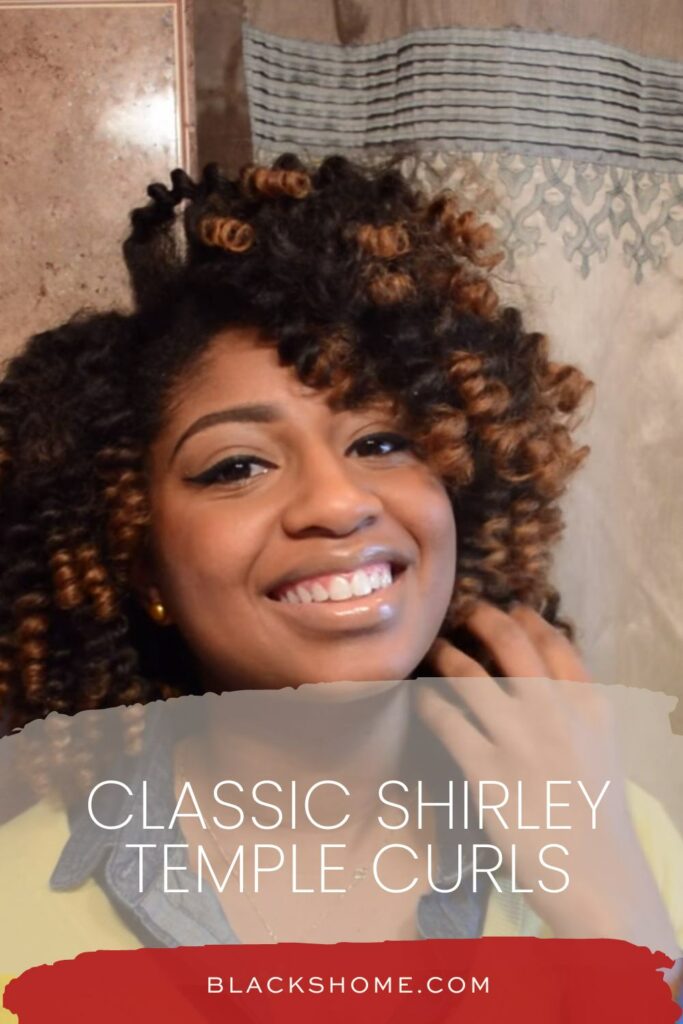 Shirley Temple's mother developed her signature look by curling her straight into 56-pin curls.
While some people like to use heat to get classic Shirley Temple curls, this style may be achieved without using any heat at all.
Shirley Temple curls help African American women to reduce frizz and give controlled curls to their hair.
The only issue with Shirley Temple curls is that they don't last long. Curls frequently fall out within the first few days or before the wash.
This style can be used to merge two hair types or to add temporary curls to relax hair, and it is also a great alternative to Bantu Knots.
How To Get The Perfect Classic Shirley Temple Curls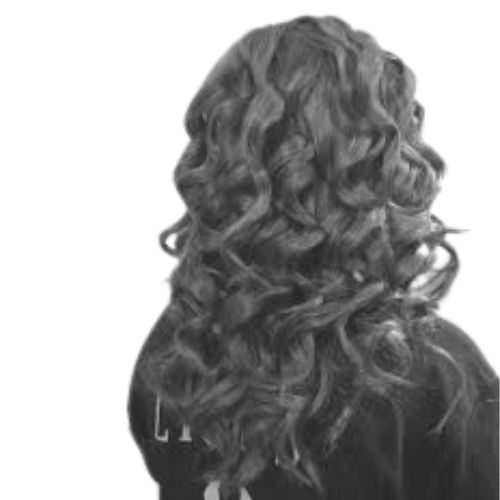 Although there are many methods to achieve Shirley Temple curls, you might need some practice for getting on-point Shirley curls.
However, if you follow the step-by-step procedures with the right supplies, you may end up with pretty good results on the first go.
Follow me…
Things You'll Need
Image
Product
Features
Price

MayaBeauty Diane Fromm Ionic Anti Static Comb Pin Tail DBC042

Ionic properties smooth hair cuticle & maintain moisture to increase shine, softness and manageability
Static-free
Heat and chemical resistant

Check Price

BOBBY PIN SET: Create dramatic evening hairstyles or hold everyday updos in place with this set of 75 secure hold bobby pins. Plastic tips help prevent snagging, convenient carrying case included.
DO-IT-YOURSELF CURLS, WAVES, UPDOS & MORE: From hot rollers, straighteners, bun forms, & styling kits, Conair has everything you need to give yourself a salon-worthy hairstyle at home!
HIGH QUALITY HAIR ACCESSORIES: From classic scrunchies & no-damage hair elastics to glam bobby pins, curlers, rollers, hair wraps, clips, & brushes Conair has the accessories & styling tools you need.
INNOVATIVE HAIR CARE TOOLS: From blow dryers to auto-curlers, combo stylers, & specialty hair brushes—whatever your hair type or length, Conair has a styler that will let you create any look you feel like wearing!
CONAIR HAIR CARE: Since 1959, we have made innovative small appliances, hair styling tools, & more. Our hair care line includes high-quality hair dryers, brushes, styling tools, & hair accessories.

Check Price

Instant Heat 1 by2" Curling Iron: Delivers instant heat for instantly perfect styling with 30 Second Heat Up and features Multilayer Barrel Technology for even heat distribution; Dual Voltage is ideal for international travel
Pinpoint Styling: This curler features 25 heat settings and a Turbo Heat Button that adds a burst of heat for added styling ease; Features Extra Long Cool Tip for easy handling, a 5ft power cord and Auto Off for added safety.Dual Voltage: 120 by240.Cord:Swivel
Curls for All Hair Types: Create all kinds of curls, waves, and styles with our full range of traditional curling irons, minis, and a wide selection of barrel sizes, including extra large diameters
Innovative Styling Tools: From curling irons and wands to flat irons, hot air brushes, auto curlers and more, we make high quality styling tools for all hair types
Conair Hair Care: Since 1959, we have made innovative small appliances, hair styling tools, and more. Our hair care line includes high quality hair dryers, brushes, styling tools, and hair accessories

Check Price

Generic 12 Slim Hair Rollers Perm Rods Flexi Curlers Soft Foam Bend Curl Salon Styling

Brand New
Excellent Quality
Fast Shipping

Check Price

INFRARED TECHNOLOGY: Penetrates the cortex of hair heating it from the inside out. Maintains natural moisture balance to avoid over-drying.
CERAMIC COATING: Helps reduce heat damage from over-styling with even heat distribution for smooth and shiny results.
TOURMALINE TECHNOLOGY: Maintain neutral charge on hair's surface, leaving it looking conditioned and smooth while helping reduce frizz and static for healthy, shiny hair.
ALL HAIR TYPES: 1875 Watts for maximum drying power. 2 heat/ 2 speed settings for precise styling. And cold shot button releases cold air to lock in style.
PRECISION: Added concentrator and volumizing finger diffuser attachments give you maximum precision for truly customized hairstyles.

Check Price

OGX Thick & Full + Biotin & Collagen Extra Strength Volumizing Shampoo

BIOTIN & COLLAGEN SHAMPOO & CONDITIONER: This volumizing blend helps thicken & texturize any hair type with just one use. Volumize your skinny strands into fuller & more abundant looking locks.
THICK & FULL: The nutrient-rich, plump-it-up power of this haircare line infused with ProVitamin B7 biotin, & collagen helps give each strand a beautiful boost for hair that looks & feels fuller.
BEAUTY PURE & SIMPLE: OGX products are inspired by nature. We don't try to make hair look "perfect" because we'd rather make hair look fuller, smoother, curlier, or bouncier & smell irresistible.
WHAT HAIR WANTS: Whether you need quenching moisture for curly hair, protection for color treated hair, blowout cream or matte pomade, OGX hair care products are designed to bring out your best.
REAL QUALITY, REAL BEAUTY: Unattainable looks don't inspire us but originality does. OGX hair & skin care product collections are here to help you look your best. We're beauty, pure & simple.

Check Price

Coconut & Shea Nourishing Leave-In Conditioner: Indulge in ultra-rich hydration! This detangling leave-in conditioner from Marc Anthony is enriched with Biotin, Extra Virgin Coconut Oil and Shea Butter to restore moisture to dry, damaged hair. Reduce frizz, split ends and breakage and welcome silky-smooth hair. 8.45 fl oz.
Smooth Operator: Busy hair is hungry hair! Nourish it with the hydration from Marc Anthony's Coconut & Shea collection. This line provides all the right nourishment and moisture to leave your hair soft, smooth and ready to take on anything.
How To Use: Spray onto wet or damp hair from roots to ends, comb through and leave in. Style as desired.
Endless Haircare Innovation: The Marc Anthony team of style-makers and beauty lovers never sit still, traveling the world to bring you the best ingredients to create professional quality products. Our products are paraben-free, SLS-free, sulfate-free, and phthalate-free.
True Enthusiasts. Experts in Hair: Hair doesn't need to be complicated. Marc Anthony's mission is to make your hair play easy with premium, fool-proof products at an affordable price. All the styles. All the fun. We do what it takes to make hair play possible.

Check Price

R+Co Twister Curl Primer, Lightweight Styling Primer for Moisturized and Defined Curls

This conditioner is tames and transforms unruly hair as to control excessive volume, defines curls, and provides deep nourishment for dry and very dry hair
Handy, and easy to hold
Infrared technology

Check Price
Bring out your pen and paper and note down the following things you will be needing for having this curly head. Don't miss any!
Steps You Have To Follow
Now it's time to begin the process…
However keep in mind, you can't jump directly into curling your hair strands.
Prepping your hair before doing any hairdo is necessary. Make sure you don't have any products (chemicals) on your head or unwashed because if your hair is excessively dry and dull, your curls will lack their signature elegance and bounce.
Step 1: Clean Your Scalp
Start by applying the moisture-rich sulfate-free shampoo. It helps to cleanse your hair and scalp without removing any natural oils, preventing them from being dry.
Keep in mind to avoid sulfate shampoos because you need moisture here not dryness and dullness.
If your hair is too dirty you can wash them twice with a gentle shampoo.
Step 3: Do Deep Conditioning
Distribute conditioner evenly to your hair and leave it in for the amount of time specified on the packaging of the conditioner bottle.
Conditioning your hair after shampooing can help it retain nutrients and moisture. It's critical to provide moisture to your natural hair if it's curly, coily, or kinky.
If your hair is extremely dehydrated, or as we are having winter, you can use a good quality deep conditioner and let it sit on for at least 15 minutes. To increase the penetration of the conditioner, you can use a shower cap or sit under a hooded dryer.
Step 4: Comb Your Hair Thoroughly
It's time to comb your hair thoroughly. If your conditioner is of the highest quality and is slippery, this is the most perfect time to detangle your hair.
However, if your conditioner is not detangling-friendly, you can use a detangling product, but I would recommend you use a wide-tooth comb to eliminate tangles and knots from your hair.
A narrow-tooth comb may be excessively harsh on your hair and can increase the likelihood of hair breakage and damage, so use a wide-toothed comb. After thorough detangling, you can rinse the conditioner out of your hair properly.
Step 5: Divide In Equal Section
If you want this process to be as smooth as possible, section your hair with perfect neatness. You have to part your hair into 4 or 5 equal portions using your fingers or a comb, and then secure each section with bobby pins or any hair clip.
Step 6: Moisture With A Styling Cream
Moisturize your hair before doing the final step of Shirley Temple curls. Take a good amount of styling cream and apply it on one section from tip to end since Shirley's curls begin from the root and end on the tips.
You have to make sure that all of your hair strands are coated perfectly with the cream. Don't apply too much product as it may feel greasy after some.
Step 7: Twirl Your Hair
Using a narrow-toothed comb, pick up one to two-inch sections of hair (making sure the hair is still damp with styling cream). Twirl it all the way to the tip of the hair follicle. You also can coil around your finger, however, I think the hair curls better with a comb. This technique should be repeated all across your hair.
Step 8: Blow Dry With A Diffuser
Lift a portion of your hair into the diffuser, then use a moderate heat setting on your hair dryer. Excessive heat will destroy the curls and too much airflow can cause colds to seem frizzy.
Dry your hair from tips to roots (it's a vice versa method). It's like pushing your hair from tip to root. You may also turn your head upside down to add volume to the roots and dry stuff to reach areas like the back of your neck and the middle of your head.
Some Other Quick Methods Of Having Shirley Temple Curls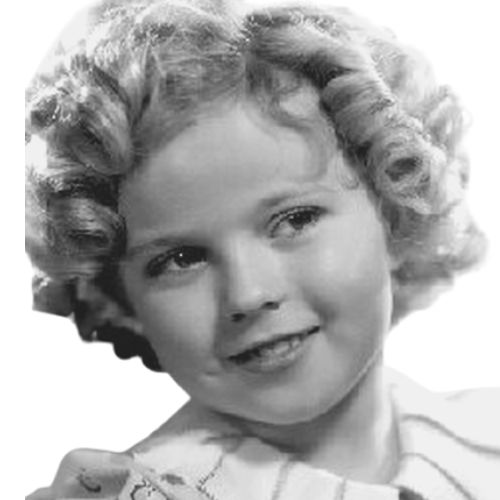 Method 1: Classic Shirley Temples Curls With Heating Rod
If you want your Classic Shirley Temple curls to be more long-lasting then the heating rod approach is the ideal approach.
In this method, everything remains the same till the application of styling cream.
After that…
Grab a curling rod of .5 inches in diameter. This one is just beyond exception. You have to apply the flat-wrapped technique for more toned curls and volume.
Clamp the curling rod down towards the roots, then wrap strands around the barrel away from your face. Hold for 10 seconds, release, and allow to sit, then repeat on the remaining sections of the hair.
Keep in mind, for classic Shirley Temple curls, you have to take a smaller strand of your hair at a time. Wider sections of hair won't work!
Method 2: Classic Shirley Temple Curls By Heatless Method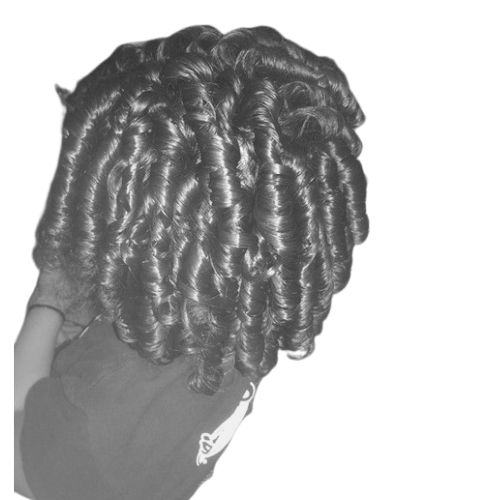 The Second alternative to getting Shirley Temple curls is perm rods.
Perm rods can be used instead of a curling iron if you want to. To achieve Shirley Temple curls, using perm rods can take lengthy airtime than other methods, but can last a lot longer.
Do sectioning of your hair. Take smaller sections, the smaller the sections, the tighter the curls.
Twist your hair, using a twisting or styling cream because it will not let your hair lose its curls soon. If you do twisting with only water, there is a considerable probability your hair may revert.
Wrap your hair around the perm rod. To get the spiral appearance, repeatedly rotate the perm rod around your hair.
Close the perm rod when you reach the roots of your hair.
Do this step on every section of your hair.
Allow your hair to dry. You can also sleep overnight or sit under a hooded dryer. It depends on your availability of time.
Never unwrap if your hair is still wet.
When your hair is completely dry, remove each foam rod, carefully and finger-comb your hair, if desired.
How To Maintain Classic Shirley Temple Curls?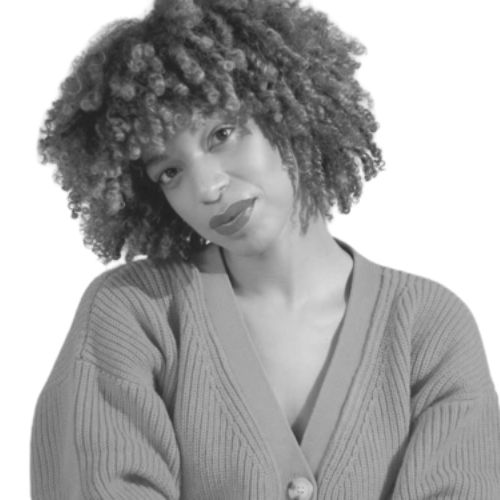 I'm quite certain you wish your look to be as long-lasting as feasible.
To reduce frizz, keep your hands away from your hair. Each bedtime, cover your hair with a silk cap. A big cap will work best because it will not smudge your curls.
As required, lightly spritz your hair with oil. It's recommended not to spray your hair too frequently, since this might cause curls to fall out or make it seem oily.
Frequently Asked Questions (FAQs)
How many curls did Shirley Temple have in her hair?
Shirley Temple always has 56 curls.
How do you get Shirley temple curls?
Shirley Temple Curls can be achieved with a variety of methods. One of the most used methods is to tightly wrap smaller sections of your hair on perm rods and sleep overnight. You have to make sure you tie them from root to tip and unwrap it when completely dry. 
What should I avoid for curly hair?
Keep your hands and combs away from hair or else you'll lose the elegance of curls. Every night, sleep with a silk cap.
Now, It's Your Turn!
Now you know almost everything about Shirley Temple curls. This is one of the most classic yet iconic black hairstyles. If you are really inspired by this hairdo you can get one by using any of the above methods. However, I would recommend you go with the heatless method or method with less heat (the diffuser one). So, when you are trying to get a look like Shirley?
Read Related Articles: