If you plan on dreading your hair, you can experiment with different types of dreadlocks. For those looking to disrupt the norm and wear a signature dread style, XXXTentacion dreads are the way to go!
But what are they? Why are they called so? How can you get XXXTentacion dreads?
Let's find answers to your questions through this article!
What is XXXTentacion Dreads?
Pin It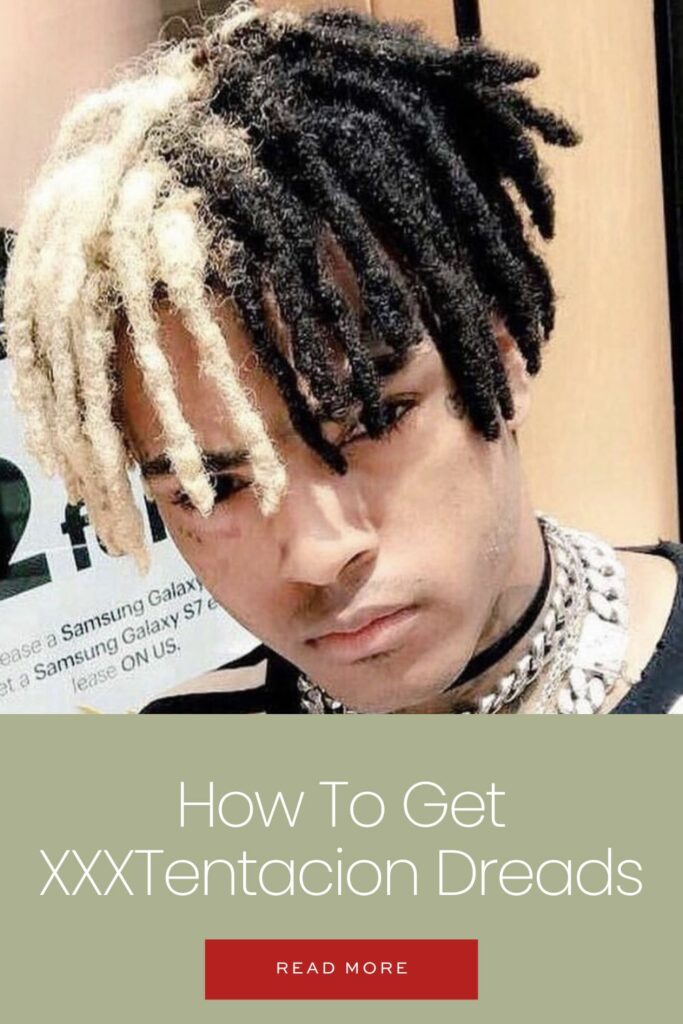 XXXTentacion dreadlocks are dreadlocks that are typically formed on the upper part of your head and are shaved on the sides and back. If you have an afro trimmed on both sides of your head, you can either have your upper head hair grown into XXXTentacion dreads.
After XXXTentacion's iconic hairstyle became a household name in America, he became a global sensation.
Let's take a look at how he formed this signature hairstyle.
How do I get XXXTentacion dreads?
Growing XXXTentacion's dreads is easier with the following steps. follow our steps
1. Grow out your afro
As typical of dreadlock foundations, you have to grow a few inches of hair to start with. With XXXTentacion's dreads, you need to grow an afro. You can choose to grow an afro on the whole head and then shave the sides and back when you're ready to lock the top, or you can grow the hair only at the top like X did while fading the sides and back.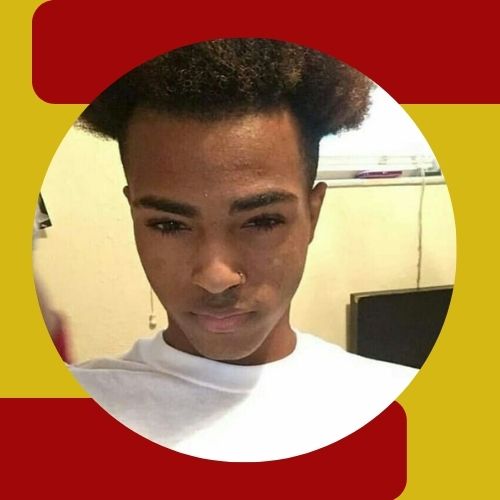 2. Ask your barber for a High Top so the sides can be shaved
With X, he consistently shaved the sides of his hair until he was ready to loc it in his high afro. You might want to consider doing the same.
3. Twist Hair using a towel sponge
When your afro is at least 3 inches, you can use a towel sponge to curl it into dreads. This should be done after bathing or while the hair is neatly washed and still moist.
4. Let dreads matt and mature organically
When you organically set the foundation for the dreads by twisting, let it breathe and mature naturally. Make sure to separate any locs that might combine during the semi-free-forming. Unless you want them to congo, you can leave them totally alone.
5. Dye your mature dreads
Once the hair has been retwisted a few times within the mature phase, leave it alone to mature. You can then experiment with one part of your dread by dyeing it with colors of your choice. X experimented with colors such as blonde, blue, and grey. At this stage, it's advisable to patronize the services of a professional loctician.
Who was XXXTentacion?
In the past few years, XXXTentacion has become more popular because of his controversial songs and his publicized legal issues. He was an American rapper, songwriter, and singer.
The dreadlocks that formed part of his image were one of the most memorable aspects of his life. The dreads of XXXTentacion were styled and bleached more than once, and fans often emulated the look to support and homage to him.
Aside from his rap career, he also received attention for his many different hairstyles, fashion choices, and artistic creations.
On June 18th, 2018, he was fatally robbed and shot, which took a toll on all his followers. Since his death, he has earned multiple awards and Billboard nominations.
When did XXXTentacion's Dreads Start?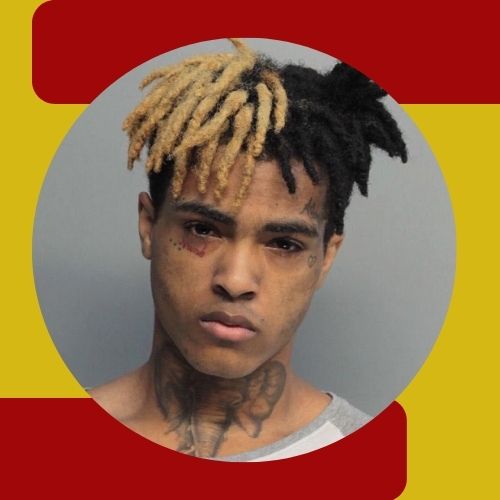 XXXTentacion started his dreads by growing an afro throughout 2014. He then created a foundation for the locs using a sponge on his afro to create twists. This was in late 2014. The twist was less manipulated and left to grow organically.
Once his hair began to matt and mature, his hair was maintained and retwisted at the root. During the entire process, he kept his sides shaved, which would create his high-top dreads look.
His dreads would be left alone to semi-freeform and as they matured, he maintained his hair at the roots by his loctician. He had been growing this look for 4 years before his death in 2018.
As his dread begins to loc, you'll notice he experimented and dyed his hair. The first colors he used on his locs were blond as you can see below the image.
Although this hairstyle was popular in the Hip Hop era since the 90s, in X's case we later began to see the transition.
Can you dye XXXTentacion Dreads?
Rappers with dreadlocks may be seen constantly coloring their hair as rap started to take off. His continuous coloring is one distinctive feature of XXXTentacion's fear. He experimented with various gloomy colorations, which was a distinctive aspect of his music.
In addition to his half-blonde appearance, X displayed even greater audacity and experimentation with his blue hair.
We also saw X dye his hair in unfashionable colors, with his grey dreads being the most noticeable example of this attempt to set himself apart from his friends.
Due to its connection to aging, most people shy away from this color. However, X only started doing this to his hair in his final minutes.
Similar to how XXXTentacion frequently appeared in public while sporting his distinctive protective style, cornrows were constructed of dreadlocks.
His sides had been shaved, so we could see dreads braided into 2 large locks that extended to the rear of his head.
Tips for growing XXXTentacion Dreads
1. Rub with a curl sponge
This technique involves starting with washed hair and using your curl sponge and rubbing it against your hair. Depending on your hair type, you can do this every day or once a week.
2. Avoid dyeing in the first few months
We should also mention that it's best you avoid putting any color or bleach in your hair for the first few months as your hair begins to develop.
3. Talk to a loctician and get a Consultation
Although we are aware that freeform dreads don't need much to start, all it takes is a sponge twist and some time to dry. To achieve a professional appearance, however, you must consult a loctician who will examine your hair and support you as you embark on your loc journey.
During the consultations, locticians will be able to examine your hair type more closely and go over the freeform method, as well as items to utilize and steer clear of.
Make sure to preserve examples of your preferred style so you can present them to your loctician and explain what you want.
How Did XXXTentacion Maintain His Dreadlocks?
1. Retwist
XXXTentacion constantly retwists his hair with natural oils like coconut oil or aloe vera gel in order to keep his dreadlocks. He also frequently colors his dreads.
2. Minimal manipulation
His hair has been bleached, yet there is no sign of any thinning. Additionally, the fact that there are congos in his hair dreads indicates that he allows his hair some latitude to move and link.
3. Fade the sides
If you want the same style as XXXTentacion, you should shave the sides of your hair to keep a high top. XXXTentacion fades the sides and back of his head.
5 Tips on how to care for your dreads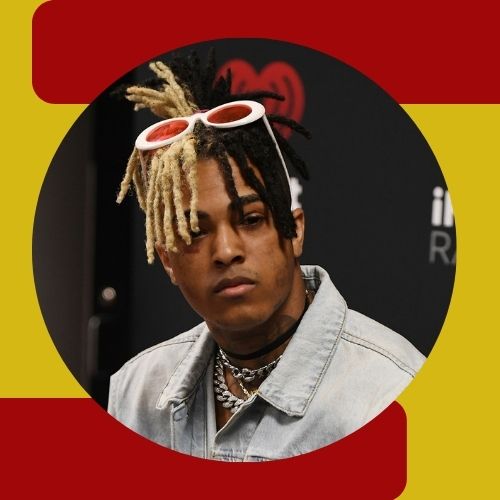 1. Keep your dreads healthy and dry
If your XXXTentacion dreadlocks are new, you might want to consider keeping them a few weeks before your first wash. This will avoid puff-up and fluffy texture, loosening all the work you've toiled for.
As they mature, make sure to dry your dreads after washing them to avoid breakage. Keeping your dreads wet can also metamorphose into unpleasant smells. To keep your dreads dry after washing, it's advisable to wash them in the early hours so they can have time to sun dry if you won't use the hair dryer.
Squeeze out excess water after the wash, then wrap the dreadlocks in a fast-absorbing microfibre hair towel to soak up the water from inside your dreads. Consequently, leave your hair uncovered for the rest of the day to help it dry naturally.
2. Get more blood flowing to your luscious locks
Your hair needs a regular supply of nutrients to grow and flourish, just like any other part of your body.
Your dreadlocks could get famished and less able to develop if there isn't a good blood flow carrying those nutrients to the hair.
Fortunately, there are many healthy techniques to increase the blood flow to your hair and maintain the health of your dreads. Consider practicing yoga as an additional form of everyday exercise. Just a few minutes of daily scalp massage can help your hair receive more blood. Eat a balanced diet as well.
Iron-rich foods can increase circulation, while strong spices like cayenne or chili peppers can widen blood vessels and increase blood flow where it is needed.
3. Use natural oils to moisturize your dreads
There are many medications and substances on the market that promise to speed up hair growth. However, there are a number of organic substitutes that have been in use for hundreds of years.
Proteins and healthy fatty acids are abundant in castor oil. It has a lot of ricinoleic acids, which can aid in enhancing blood circulation in the scalp, and is a great source of antioxidants that strengthen the keratin in your hair.
Sadly, it's also a little thick and sticky, so it's suggested that you combine it with coconut oil to make it more manageable.
4. Give your hair some physical protection
Additionally, you'll need to safeguard your dreads from harm. By securing them in a silk cover or scarf while you sleep, you can help prevent breakage and damage. They don't dry out and there is less friction as a result.
Use a trustworthy conditioning treatment to assist seal in the natural oils in your hair. Therefore, purchase a dreadlocks swimming cap with extra room to keep your locks dry and secure in the shower or the pool.
5. Don't rush it!
Any sort of hair growth requires patience and proper upkeep. However, it takes significantly longer when you have dreadlocks, so you must be patient and resist the urge to take chances that might harm your dreads.
Do not take untested or poorly studied hair growth medications. Stay away from the urge to frequently retwist your XXXTantacion locs. These actions will weaken the roots.
Frequently Asked Questions (FAQs)
How do you do Xxxtentacion hairstyle?
As typical of dreadlock foundations, you have to grow a few inches of hair to start with. With XXXTentacion's dreads, you need to grow an afro. You can choose to grow an afro on the whole head and then shave the sides and back when you're ready to lock the top, or you can grow the hair only at the top like X did while fading the sides and back. 
What causes hair to lock?
Dreadlocks can form organically when a person refrains from combing or brushing their hair. That doesn't mean they're necessarily dirtier or messier than other hairstyles — people who form them this way still clean and care for their hair.
Do dreads smell?
Dreadlocks are essentially matted hair, which has the potential to trap odours quicker than loose hair, but this doesn't mean that dreads smell bad or they're doomed to eventually smell bad. If you don't know how to care for your dreads properly, your dreads could end up with an offensive smell.
Should I cover my dreads when I sleep?
We recommend covering your dreadlocks while you sleep. You'll minimize the risk of breakage. If you toss and turn while sleeping but your dreadlocks are exposed, you might accidentally pull them during the night.
Do dreads help your hair grow?
It's worth noting that hair in dreadlocks grows just as fast as undreaded hair, it's only the speed that the dreadlocks gain length that changes compared to the speed that undreaded natural hair gains length. In other words, when your hair is in dreadlocks, it grows at the same speed, it just has further to go!
Does sweat help dreads lock?
When we sweat our body is pushing out waste, but part of that is salt. Salt is generally beneficial for locking up hair (with the exception of the twisting method). Therefore sweat isn't the enemy of your dreads.
Now it's your turn
By disrupting traditional dreadlocks, XXXTentacion paved the way for others to experiment freely with their hair.
Based on his dreads, it's clear that X semi-free formed them, starting with sponges. He regularly dyes one side of his dreads in a combination of colours. To maintain a high top, he shaved the sides and back of his hair. Moreover, he maintained his hair but, allows it to congo.
With our step-by-step instructions, you can grow your dreads just like X did. We would be glad to know about your journey through the comments.
Read Related Articles: