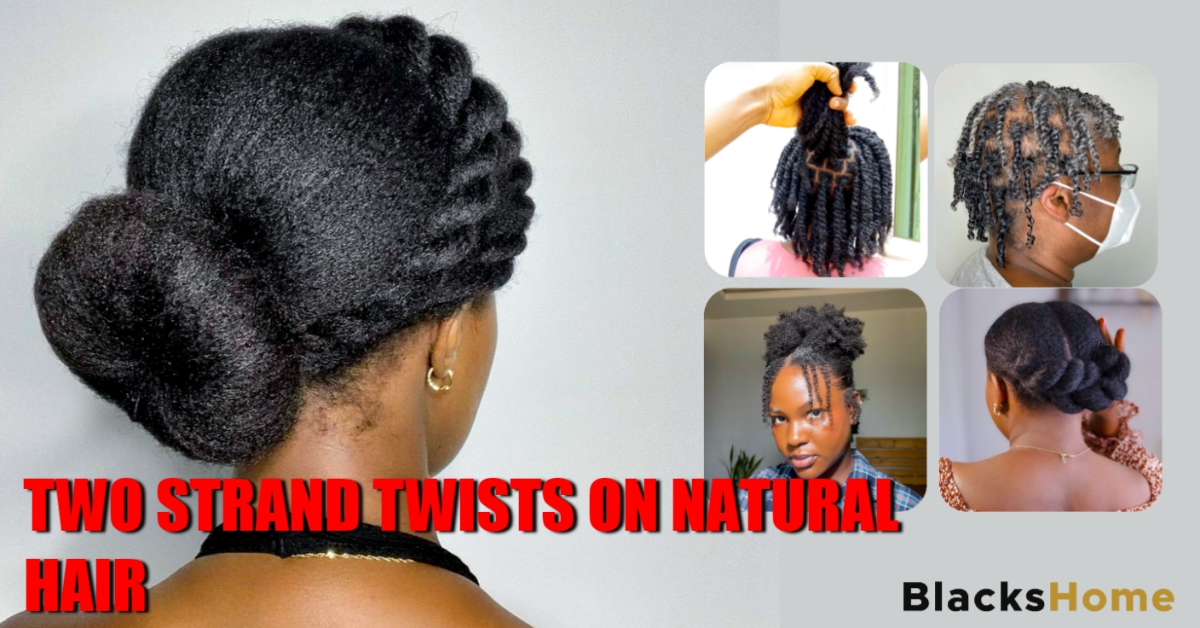 A common and adaptable styling method that improves the texture and appearance of curly, coily, or kinky hair types is two-strand twisting.
In this technique, the hair is divided into smaller sections, and two hair strands are twisted around one another. This creates defined coils that range from subtle waves to tight spirals. In addition to giving hair a distinctive appearance, twisting also promotes hair health by minimizing frizz and minimizing manipulation.
Learning the art of twisting is crucial for anyone looking to embrace and celebrate their individual hair journey, whether you are going for a protective style or want to emphasize your natural texture.
Also Read related:
I'm happy to take you through this journey. Let's dive in!
How-to Get Two Strand Twists on Natural Hair
Wash your hair with shampoo and conditioner.
Also Read: How Often Should a Black Person Wash Their Hair
Detangle your hair using the right tools. @coachshaunie on Instagram shares how to detangle your natural hair in this video below;
Section your hair into four or more parts to make it easier to manage.
Section your hair according to the twist size you want.
Add curling cream
Divide your twist section with your finger, making sure they're equal. This makes it easier to unravel the twist
Twist them on each other
Continue to the end or bottom
Repeat until all the sections are done
Once twisting, you may need to spray water or oil to keep the hair damp
When you get to the end of the twist, curl the twist a few times to make it easier to unravel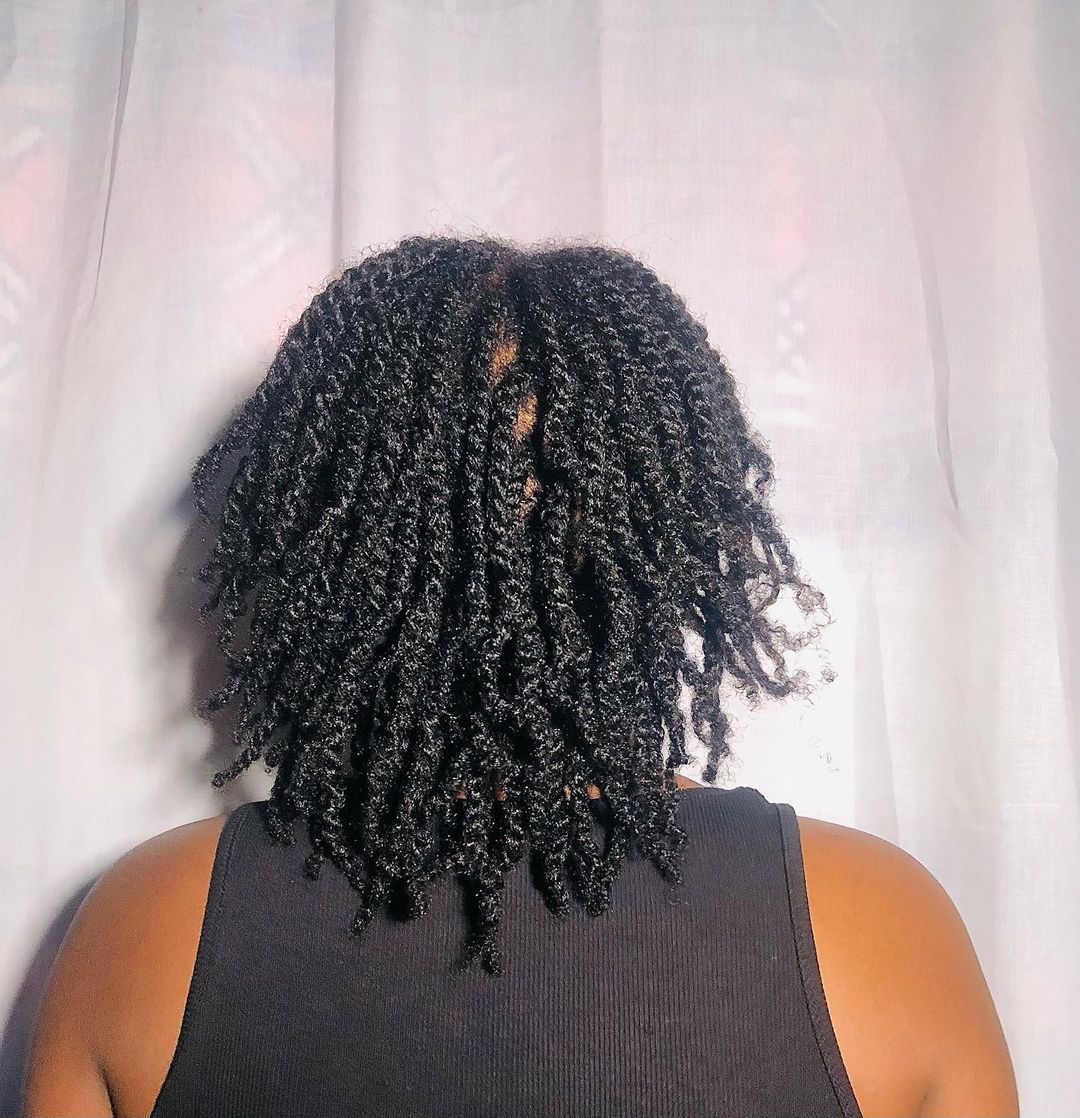 When done, you can style it however you want
Watch the YouTube video below by @khadijahwithah on how to make mini two-strand twists.
6 Benefits of Natural Hair Twist
1. Low Manipulation and Protective Styling
Twisting your natural hair involves sectioning it into two strands and twisting them together. This style requires minimal manipulation, which can protect your hair from daily wear and tear, reducing the risk of breakage and split ends.
2. Moisture Retention
Natural hair twists can lock in moisture. Since the hair strands are twisted together, the natural oils produced by your scalp have an easier time traveling down the hair shaft. This reduces the likelihood of dryness.
3. Versatility
Twists are versatile hairstyles that can be worn in various ways. You can wear them as is, unravel them for a twist-out style, or create updos and buns with them. This versatility lets you switch up your look without constantly manipulating your hair.
4. Styling Diversity
Besides, you can twist your natural hair into different lengths and textures, making it suitable for a variety of hairstyles. Additionally, you can experiment with various twist sizes, from thin to chunky, to achieve different aesthetics.
5. Low Maintenance
Once the twists are in place, they require minimal daily maintenance. You can simply cover your hair with a satin, silk scarf, or bonnet at night to protect the twists and maintain their appearance.
6. Length Retention
Twists help to preserve the length of your hair by preventing it from rubbing against clothing and other surfaces that can cause friction and damage. This can lead to better length retention over time.
20 Two Strand Twists on Natural Hair Hairstyles
1. Flat Twist on Gray Hair
2. Two Jumbo Twists
Watch this Instagram video by @oluwafeyifunmii, for a fascinating way to style your kinky hair.
3. Free Part Twist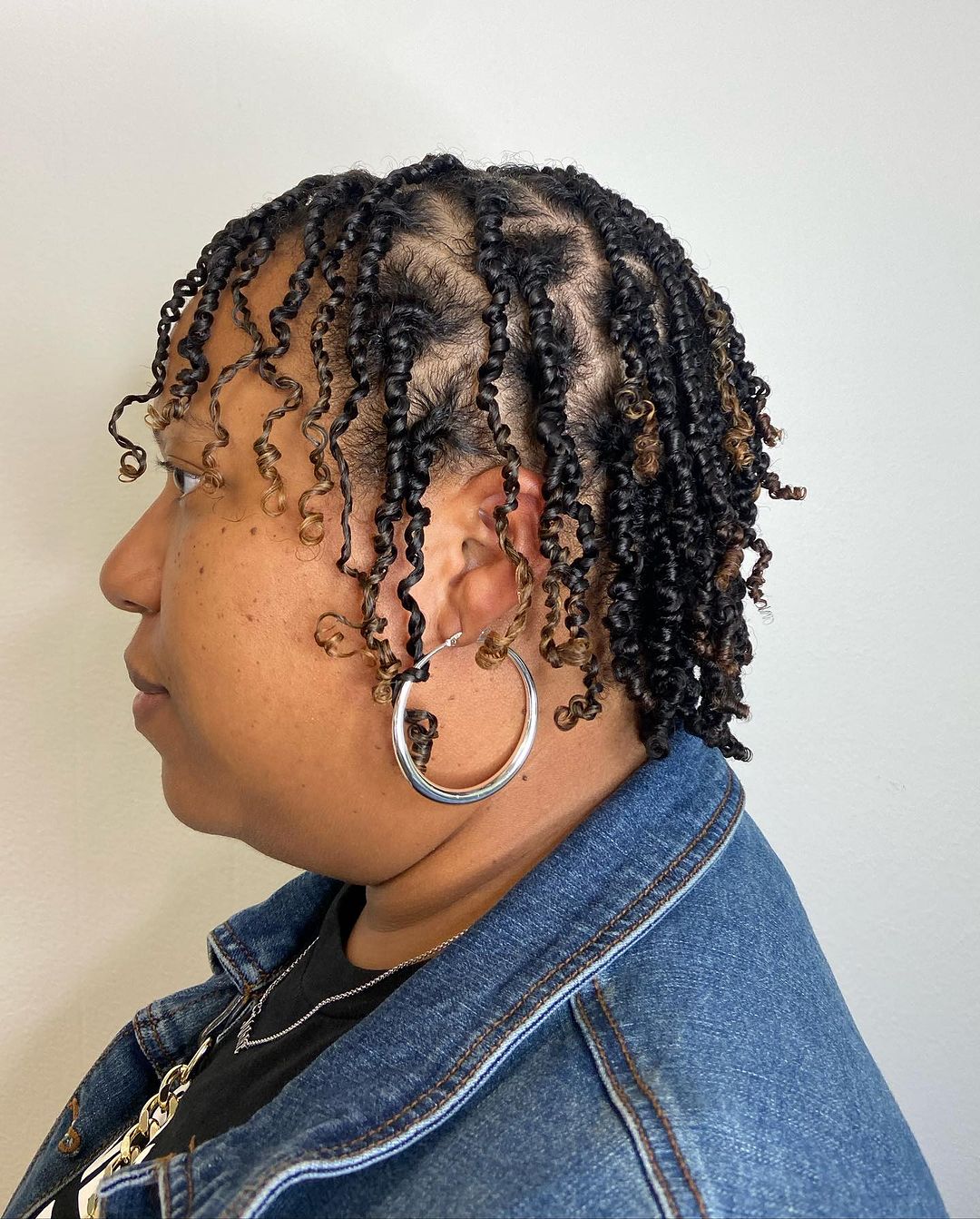 4. Twist in Low Bun
5. Half Twist
6. Side Cornrow Twist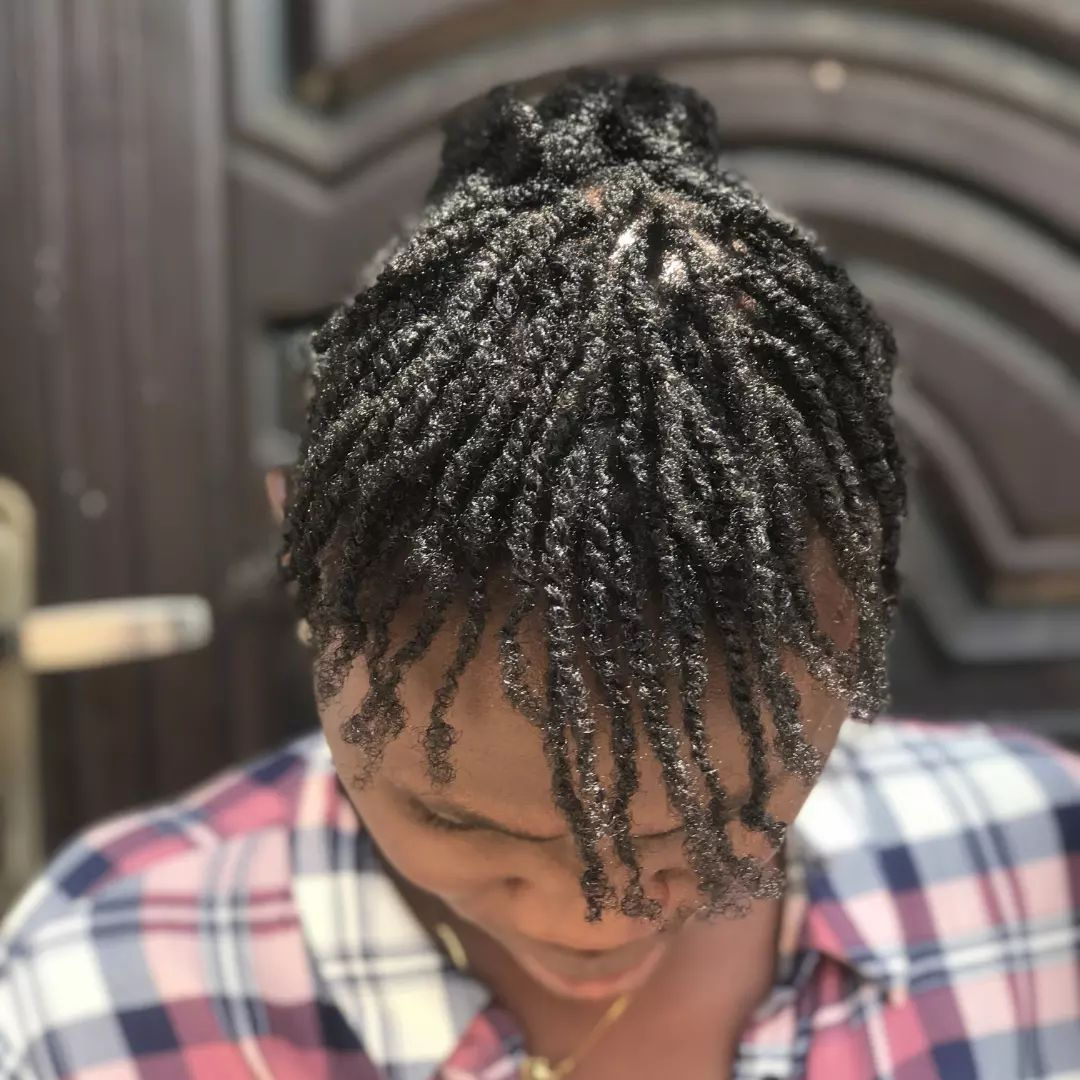 7. Front Twists
8. Medium Twists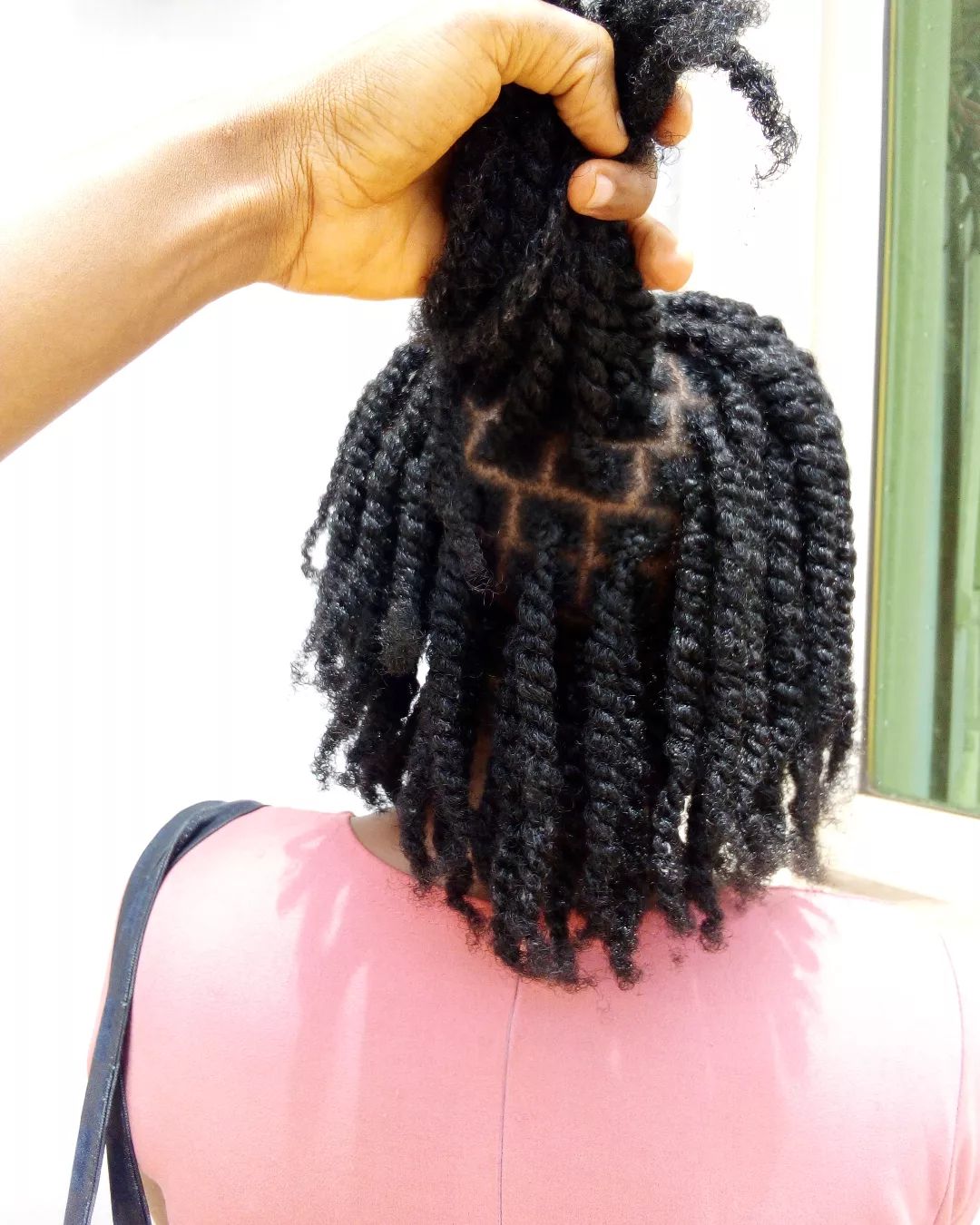 9. Mini Twists with Dye
It looks like Locs, right? But it's not, this is a mini twist with natural hair and brown dye at the tips half up.
10. Twist with Beads
11. Twist on Short Hair
12. Twist and Wrap
13. Loose Twists
14. Mini Twists
15. Bantu Fulani Twists
16. Front Jumbo Twists
17. Side Crisscross Twist
18. Loose Jumbo Twists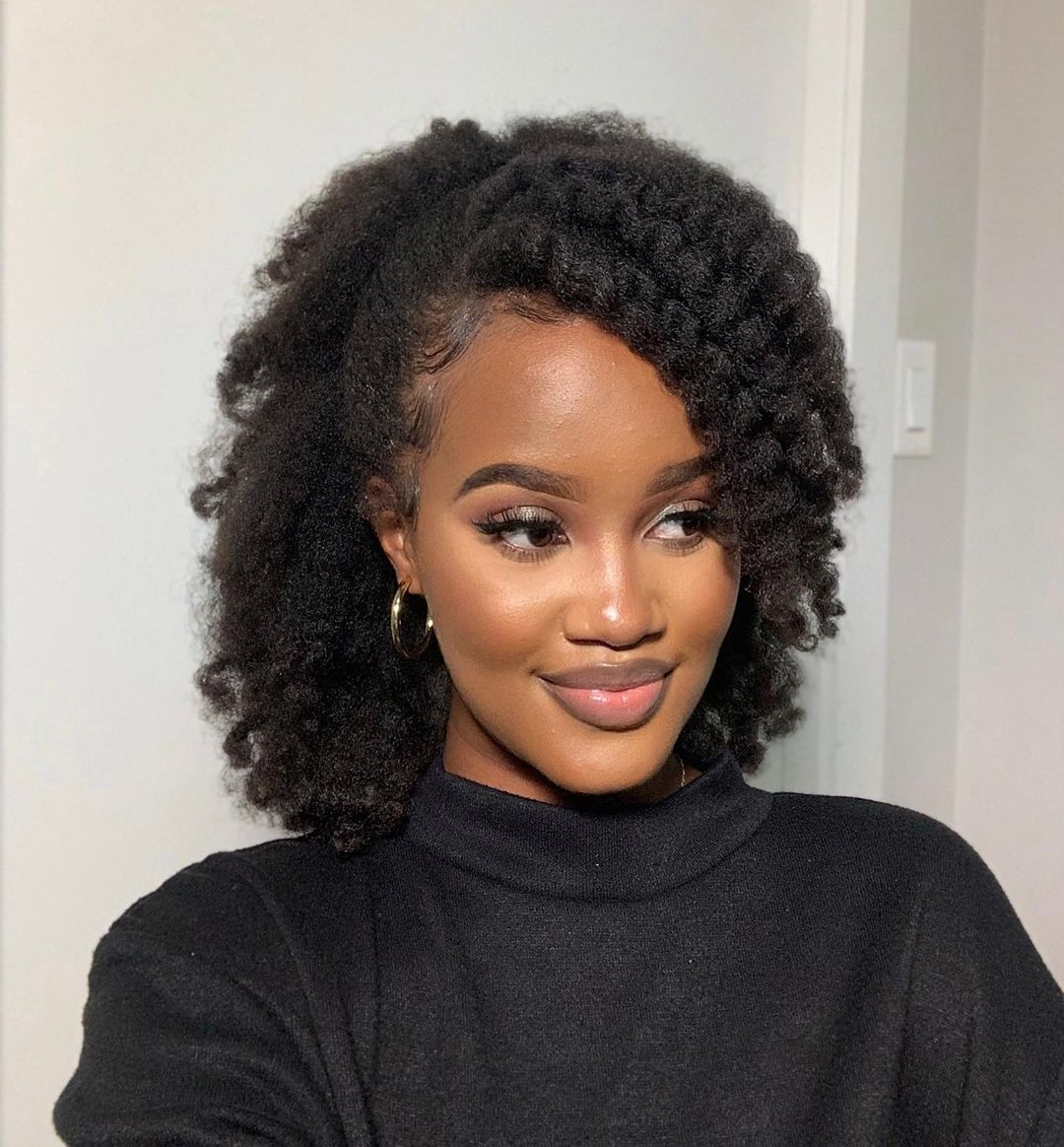 19. Comb Twist
20. Jumbo Cornrow Twists
21. Bridal Twist
There You Have It!
Twisting your natural hair is fun and explorative.
Two-strand twists are one of the favourite styles for natural hair. They're lightweight, less manipulative, and easy to do.
Let us know when you're able to twist your natural hair.