Black hair needs particular care to stay healthy and vibrant because it is frequently distinguished by its distinctive coily, curly, or kinky nature.
The nature of black hair prevents sebum from reaching the ends of the hair. This results in dry hair that's prone to damage.
For this reason, you have to be cautious when washing black hair. The following steps are a guide on how to wash black hair.
Also Read: 70+ Incredible Natural Hairstyles for Black Women
Black hair has a different texture. Some black people wear their hair naturally; some wear it permed or chemically treated; some wear it in braids or twists; and others wear their black hair in different types of locs.
Depending on which type of black hair you have, you'll have to adjust the washing routine to wash your hair right.
You should be aware that if you wash dry curly hair frequently, your hair will experience breakage, appear permanently dull, and lose its bounce and resilience.
This is the same with kinky hair—the hair will eventually end up drier, duller, and more difficult to manage. As such, avoid washing your hair frequently. Once a week is enough.
Below is a step–by–step guide on how to wash natural black hair.
1. Pre-poo and Detangle Your Hair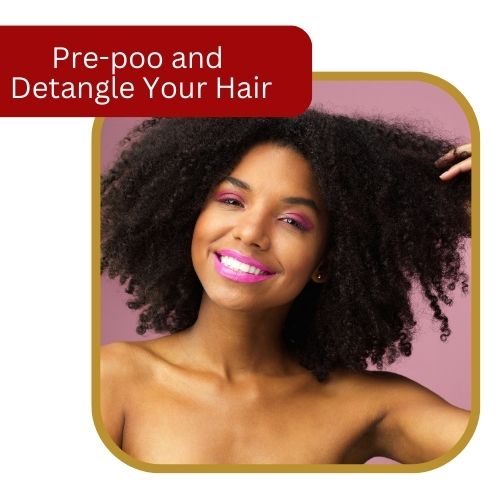 A pre-poo will help protect your hair from the harsh ingredients that are present in a shampoo.
How to pre-poo your hair
Part your hair into smaller sections and twist it loosely. This will help manage the hair and allow the pre-poo product to distribute evenly in your hair.
Apply your pre-poo product or oils in each section, from roots to tips, to fully coat your hair.
Some pre-poo oils you can use include:
argan oil
almond oil
coconut oil
avocado oil
Cover your hair with a shower cap and leave it in for between 30 – 40 minutes. You can leave it longer. The longer you leave the pre-poo product, the better. Some black people will choose to pre-poo overnight.
Rinse thoroughly with lukewarm water.
Tip
For permed hair, wet your hair thoroughly with water and make sure that the whole head is wet before applying shampoo.
2. Apply Shampoo to Your Hair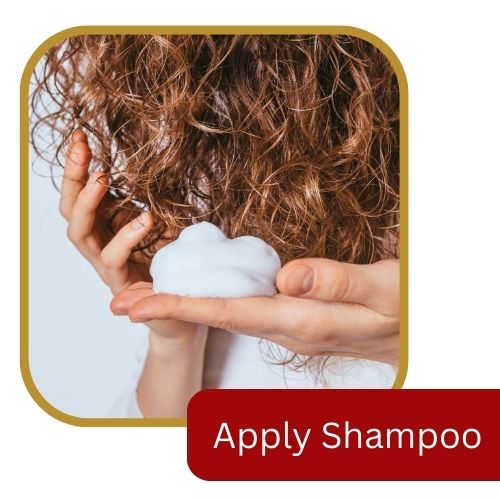 After prepooing, the next step is to wash your hair with shampoo. Avoid using sulfate-containing shampoos on natural hair. Shampoos with sulfates are very harsh on the scalp and rob your hair of its natural oil, which leads to dryness and itching.
Apply a clarifying or sulfate-free gentle shampoo to each section of your hair
Use your fingertips to even the shampoo on your scalp
Use warm water to rinse off the shampoo. Using warm water opens up your pores and allows the shampoo to clean your scalp thoroughly. In addition, warm water helps increase blood flow to your hair follicles, which encourages hair growth.
3. Apply Deep Conditioner to Your Hair
Spread regular conditioner or deep conditioner on your hair. Unlike shampoo-washing where you focus on your scalp, in conditioning, the focus is on your hair. So;
Apply the deep conditioner from the roots to the ends of your hair for even distribution.
If you're using a regular conditioner, leave it in for 5-10 minutes before rinsing out. If it's a deep conditioner, cover your hair with a shower cap and leave for at least 15 minutes before rinsing out.
Take a tooth comb and comb through your hair with the conditioner still in it so that it will be tangle-free.
Use cool water at this stage to rinse the conditioner. This process helps close your pores to avoid scalp irritation.
Dry your hair by patting it dry with a clean towel. Don't rub the towel on your hair, as it can cause frizziness. Another alternative is to squeeze the water out or leave it to air dry.
4. Apply Leave-in Conditioner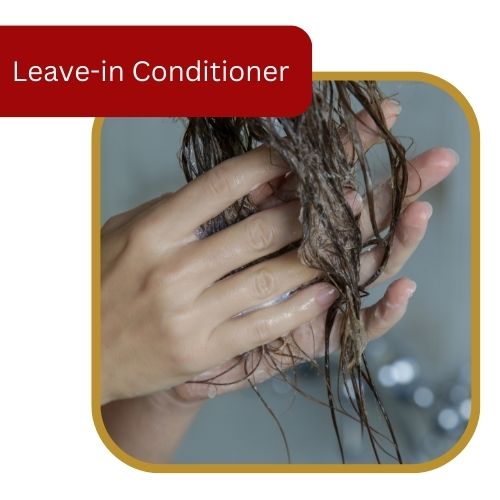 While your hair is still damp, apply a leave-in conditioner. A leave-in conditioner's duties include assisting with hair hydration, preventing hair damage, and maintaining detangling. You don't have to rinse this conditioner out.
5. Heat Dry Your Hair or Leave it to Air Dry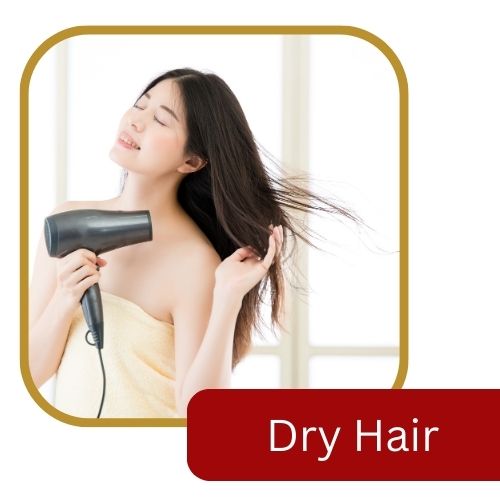 For natural hair, this step may not be necessary. If you have chemically treated or permed hair, don't skip this step. Make sure your hair is completely dry before applying oil and moisturizer. 
6. Oil, Moisturise, and Seal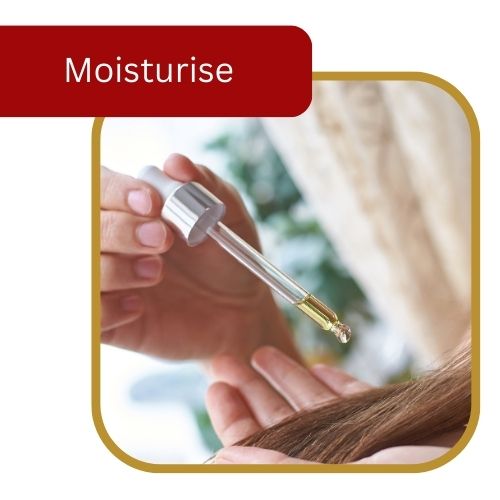 After applying your leave-in conditioner and drying your hair, you should oil, moisturize, and seal your hair. 
First, oil your scalp with any natural light oil of your choice to stop it from drying out. Avoid using a moisturizer at this stage, as this will clog the pores on your scalp and cause build-ups.
Moisturize your hair strands with a hair moisturizer after applying oil to the scalp.
You can seal the moisture with any lightweight natural oil of your choice. Your hair will stay hydrated for a long time with the oil.
7. Style Your Hair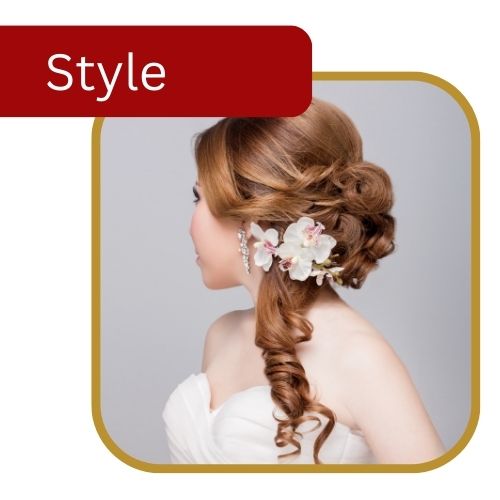 After oiling and moisturizing your hair, it's best to style it however you desire. For natural hair, you can either twist or hold a ponytail. 
If you have permed hair, you have various options on how to style it– you can comb it out and leave it for some air or hold it, or pony it.
Also Read: 50+ Hot Dreadlock Hairstyles for Modern Women
Best Tips for Washing Black Hair
If you have dandruff in particular, stay away from shampoos and conditioners that contain mineral oil, petrolatum, or sodium lauryl/laureth sulfate (SLS). Use a gentle shampoo free of sulfates instead.
The American Academy of Dermatology (AAD) advises washing tightly coiled hair no more frequently than once per week. Washing your black hair frequently can remove care products and some sebum, possibly drying out the scalp and hair.
After every wash, condition your hair, making sure to coat the ends well.
While washing, massage the scalp gently using your fingertips. Pat your hair dry with a towel rather than rubbing it.
After shampooing, apply a deep conditioner or natural oil, such as jojoba, to your hair and scalp. Wrap the hair in a shower cap and leave it for 15 minutes or more.
Curly hair can tangle easily, making it prone to breaking while brushing. For this reason, it is best not to comb textured hair when it is dry.
Trimming the ends of the hair regularly can keep it healthy and help it grow.
Use a hot oil treatment twice a month. This adds additional moisture and elasticity to your hair.
It is common for dreadlocks wearers to go extended periods without washing their hair, especially at first. This is due to the fact that washing causes starter loc locks to unravel. But as locs mature, they can better tolerate washes.
Also Read Wicks Dreads: Everything You Need to Know about this Hairstyle!
Now It's Your Turn
Black people wash their hair in a variety of ways that are as unique as themselves. With a wide range of hair textures and types, black people employ various techniques and use unique products to cater to their hair needs.
From using sulfate-free shampoos to deep conditioning, the focus lies on maintaining moisture and protecting their hair's natural integrity.
Additionally, black people choose to style or wear their hair in its natural state versus chemically treating it, which reflects cultural pride and self-expression.
When you're able to follow these steps to wash your black hair, do share your feedback with us.
Read Related Articles: