Many first-time migrants who migrated to the U.S mainly for school or work mostly end up becoming permanent residents. This may be due to progress in a change of status and finding work. When this happens especially to an African who's the first ever in his/her family to travel, it's only selfless to spread the grace by helping your siblings to travel either to pursue higher education or work too.
But permanent residents cannot petition to bring their siblings to the U.S except U.S Citizens. That is why the very first step to bringing a sibling to the U.S is to become a permanent U.S Citizen. And then you can have the legal right to bring a sibling to the U.S.
However, to owe the responsibility of bringing a sibling to the U.S, there are a set of procedures to follow.
In this article, we will discuss simple steps to bring a sibling to the U.S and the documents you'll need.
6 simple steps to bring your siblings to the U.S
Note that on the American citizens on the family preference list, siblings are in the fourth preference category or F4. This means the waiting time is longer than for those in category F2; parents or spouses.
Complete Form I-130, A Petition for Alien Relative
Receive Form I-130 approval and proceed to the National Visa Center
File an affidavit of support
Attend Visa Interview
Bring sibling to the U.S on immigrant Visa
Wait for Permanent Resident Card
We elaborate on these steps separately below
Form I-130
Form I-130 officially called the Petition for Alien Relative, establishes that a valid family relationship exists between a U.S. citizen or green card holder and a person seeking a green card.
You should file the Form I-130 petition with U.S. Citizenship and Immigration Services (USCIS), which is part of the U.S. Department of Homeland Security (DHS).
The Form is divided into nine (9) parts, containing more than 100 questions, some of which are compulsory while some parts are not applicable when applying for siblings. The nine parts of form I-130 are;
1. Relationship
The relationship part requires that you indicate your relationship with a said sibling. Make sure to check off brother/sister. Also, clarify whether your sibling is related by blood, is a cousin, or adopted. Your sibling does not have to be related by blood and you have the right to bring in a brother or sister in any relation. Just remember to clarify accordingly.
2. Petitioner information
The USCIS will need your information as the petitioner. If you're a green card holder or U.S Citizen and filling for Form I-130, you're referred to as the petitioner. Information such as a copy of your birth certificate, evidence that you're a U.S Citizen such as a passport or U.S Birth Certificate, or A copy of Consular Report of Birth Abroad, or A copy of your naturalization or certificate, or copy of your certificate of citizenship
3. Biographic information
4. Beneficiary information
Your sibling's birth certificate may be required as well as other supporting documents of proof.
Additional Documentation for Siblings through Adoption, Step-Parents, or Paternal Half-Siblings may be required.
If you and your sibling are related through adoption, please also submit:
A copy of the adoption decree(s) shows that the adoption took place before you or your sibling (the adopted child) became 16 years old.
If you and your sibling are related through a step-parent, please also submit:
Copies of documents showing that any prior marriage(s) of the natural parent and/or step-parent was legally terminated, AND
A copy of the marriage certificate of the step-parent to the natural parent (age restrictions for meeting the definition of step-child apply)
If you and your sibling have a common (biological) father but different mothers (i.e. you are paternal half-siblings), please also submit:
Copies of the marriage certificates of the father to each mother, AND
Copies of documents showing that any prior marriages of either your father or mothers were legally terminated.
5. Other information
This concerns whether you've previously filed a petition or have brought in other siblings.
6. Contact information
That is the statement, declaration, and signature of the petitioner (in this case, you)
7. Contact information
That is, declaration, and signature of the interpreter (if applicable)
8. Contact information
That is, declaration, and signature of the preparer (if prepared by someone other than you on your behalf)
9. Any other additional information
Receive Form I-130 approval and proceed to the National Visa Center
Once you've filled and submitted Form I-130 to the USCIS, wait for the approval. There's nothing to worry about if all you submitted is accurate. Your application will eventually be approved, taking between two to five years. The waiting time, in some cases, may be prolonged.
It's noteworthy to keep an eye on the visa bulletin date which becomes current by checking the "My Case Status" page. Your case status or priority date is simply the date that USCIS received your I-130 petition. When it becomes current, you then proceed to the National Visa Center.
File Affidavit of Support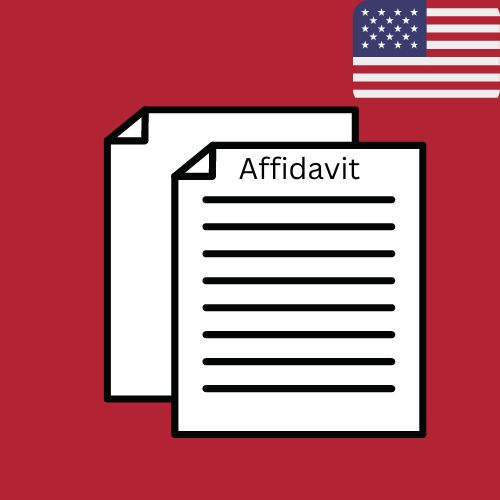 When you arrive at the National Visa Center, you have to file an affidavit of support along with DS forms; the DS-2019 Form is the document that allows you to apply for the J-1 Visa as an Intern or Trainee in the U.S. The DS-2019 form is also called "Certificate of Eligibility". It is issued to you by CICD, a US Department of State-designated sponsor organization.
The affidavit of support is a contract stating that you agree to use your financial resources to sponsor your sibling after they arrive in the U.S.
Be informed that if your name or your sibling's name has changed, as a result of marriage, divorce, adoption decree, or change of name, include proof of the legal name change.
Siblings under 21 years need special attention. As such, they may be protected under the Child Status Protection Act (CSPA) and deemed eligible to come to the U.S. Refer to the CSPA for further inquiries. To be on the safe side of your application getting approval, do talk to an immigration lawyer to handle your case.
Attend Visa Interview
Once you're done with the formalities at the Visa center, an interview will be scheduled; your sibling needs to complete a visa interview to get their F4 visa at the U.S. consulate or embassy in their home country.
Your sibling will be asked questions about their background. Once the consulate officer is satisfied with the responses, the application will be approved.
Bring sibling to the U.S on immigrant Visa
If your application is approved, you will be issued an immigrant visa for your sibling. This visa should be used to bring your sibling to the U.S before it expires. If you fail to meet the travel deadline, you'll have to go over the entire process again, which will take two to five years of waiting time.
Wait for Permanent Resident Card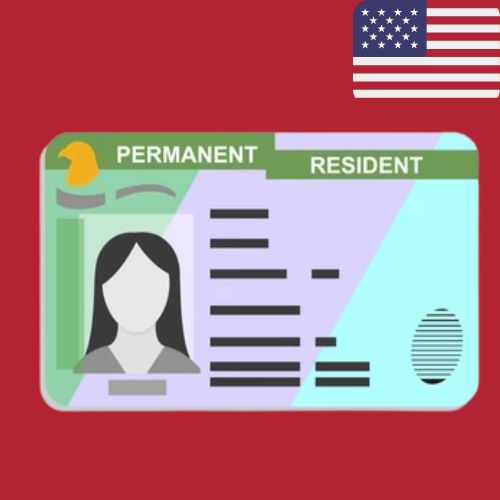 Once your sibling is inside the States, wait for the Green Card or Permanent Resident Card to arrive. It will be mailed to the address you provided on the form by the USCIS. Coupled with other large applications, the waiting period is long. There's no specific time frame and some cases may remain pending for more than 10 years. For some countries like Mexico, India, and the Philippines, the process can take more than 25 years.
Other options
Another option would be for you to first petition one of your parents to immigrate, and then when that parent enters the US, they would petition your sibling or your parents' children.
A parent of a US citizen is in the Immediate Relative category, which has no wait and the process usually takes about one year from petition to receiving the immigrant visa. Immediately upon entering the US, that parent becomes a permanent resident and can petition for an unmarried child.
The unmarried over-21 child of a permanent resident is in the F2B category, which still has several years of wait, but the wait is shorter than the F4 category (sibling of US citizen) if your brother is born in any country other than Mexico. Your brother would have to remain unmarried to immigrate through your parent's petition though, as there is no category for married children of permanent residents.
What happens when the F-4 visa application is denied?
If a visa applicant is denied based on irrelevant evidence, it may be possible to secure a waiver of prohibition. Grounds of prohibition may include:
Health and medical reasons
Criminal convictions
National security issues
Likelihood to become a public charge
Fraud or misrepresentation
Prior removals or unlawful presence
Miscellaneous grounds
Whether or not someone is eligible for a waiver will depend on the reason for their denial. Consult a U.S. immigration attorney for further legal advice.
Frequently Asked Questions (FAQs)
How long does the process take?
You need to keep an eye on the Visa Bulletin from the State Department. It gives a monthly summary of estimated priority dates for all immigrant categories. China, India, Mexico and the Philippines have separate lists, due to the number of petitions that have been filed for their nationals.
Can my sibling come to the United States to live while the visa petition is pending?
There is no avenue for your sibling to enter the United States prior to immigration on the basis of a pending Form I-130.  In most instances, the beneficiary of a pending or approved immigrant visa will not be eligible for a nonimmigrant visa, although certain exceptions may apply. For more information, see the Adjustment of Status and Consular Processing pages.
My Petition was denied; can I appeal?
If the visa petition you filed is denied, the denial letter will tell you how to appeal and when you must file the appeal. After your appeal form and the required fee are processed, the appeal will be referred to the Board of Immigration Appeals. For more information, see the How Do I Guides section.
What is the difference between Form I-130 and Form I-485?
Form I-130 is the first step to helping a relative apply for a green card if you are a U.S. citizen or permanent resident and you want to prove that you are related to someone who is eligible for permanent residency.
If your relative is already in the United States, they may be able to use Form I-485 (Application for Adjustment of Status) to apply for permanent residency at the same time. In some cases, you may be able to file these forms together.
Can A U.S Citizen file for siblings?
If you are a U.S. citizen, and at least 21 years old, you can petition for your siblings to live in the U.S as green card holders. Siblings include children from at least one common parent. You do not necessarily need to be related to your sibling by blood.
How much does it cost to petition a sibling?
$535. You may pay the fee with a money order, personal check, or cashier's check. When filing at a USCIS Lockbox facility, you may also pay by credit card using Form G-1450, Authorization for Credit Card Transactions. If you pay by check, you must make your check payable to the U.S. Department of Homeland Security.
How long does it take for Form I-130 to get approved for a sibling?
Most Form I-130 petitions for immediate relatives are approved within a five to nine-month time frame, but they can take longer in some cases. If you are in the United States and also filed an application to adjust status, USCIS will begin reviewing Form I-485 at this point.
How do I file Form I-130?
You can file Form I-130 either online or via mail. To file online, you need to create an online account with USCIS. This will also make it easier to receive case alerts, check your status, upload supporting evidence and see all case correspondence. You can submit Form I-130 online even if your relative is already in the United States and they plan to submit their Form I-485 by mail.
In summary,
You can file for your sibling to join you in the U.S if you're a U.S Citizen or green card holder. Filling Form, I-130 includes all information the consulate might need to approve your application.
Be sure to provide relevant and necessary documents and hire an immigrant if necessary. Your sibling does not essentially have to be your bloodline; he/she could be your half-sister, adopted sister, or step-sibling.
The process is easy but could take between two to five years to be approved.
Read Related Articles: