DNA testing can be a complex and controversial topic for any sane person but a very important step in tracing your roots, especially if you're black or African-American.
And the thought of doing DNA might be crossing your mind sometimes to trace your ancestry because, why not!
Most of your black neighbors have taken the lead tracing their roots to West Africa especially, and other Northern to Eastern Africa. The experience can be anxiously demanding but the results are liberating.
You might also be wondering which type of DNA test you should go for. If you're looking for accurate, affordable, timely, valuable and professional experience for ancestral DNA Tests, this article is for you.
We have researched and reviewed five major DNA tests for tracing black ancestry and we are eager to share our findings with you, so you can make the best choice going forward.
Best DNA Test for black ancestry
1. Family Tree DNA
2. 23andM
3. AncestryDNA
4. LivingDNA
5. MyHeritage
Black Ancestry DNA Test Kits Comparison Table
| | | | | | |
| --- | --- | --- | --- | --- | --- |
| | African regions covered | Relative Finder | mtDNA & Y-DNA Mapping | Time to Results | Starting Price |
| MyHeritage | 50+ | ✔ | ✔ | 3-4 weeks | $79.00 |
| AncestryDNA | 32 | ✔ | ✔ | 6-8 weeks | $99.00 |
| Living DNA | 72 | ✔ | ✔ | 6-8 weeks | $99.00 |
| FamilyTreeDNA | 17 | ✔ | ✔(separate tests) | 2-4 weeks | $79.00 |
| 23andMe | 27 | ✔ | ✔ | 6-8 weeks | $99.00 |
Top 5 Best DNA Test Reviews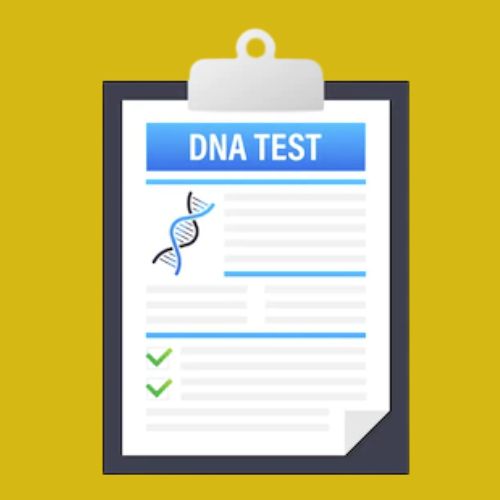 1.FamilyTreeDNA – Best analysis tools for beginners and intermediate researchers
With prestigious acclaim as the world's most comprehensive DNA matching database, Family Tree offers all three types of DNA Testing; an autosomal DNA test, Y-DNA and Mitochondrial DNA. Their range of testing has attracted over 2 million customers worldwide.
Founded in the year 2000 in Houston, FamilyTreeDNA provides wide-ranging tools to get a percentage breakdown of your origins and connect with your autosomal relatives in the last five generations.
These tools provide genetic matches to autosomal DNA testing, migration information, mutations and connections to numerous ancestral references that allow you to learn about yourself and your family.
Among others, it provides Y-DNA testing that gives you the opportunity to trace your paternal line and the history of your surname, build a family tree with the company's database and compare matching segments of DNA blocks with your genetic matches.
Unlike other DNA Testing companies, FamilyTreeDNA provides its own in-house testing, processing and storing of your samples in its laboratory. Though the company does not sell your DNA to third parties, it is likely to use your information for internal research and complies with law enforcement as far as you're concerned.
FamilyTreeDNA charges start as low as $79 for beginners to as high as $159 for other in-depth tests. The paternal and maternal test comes at a separate fee although the standard autosomal test comes with DNA matching, which means, you can trace the lineage without doing separate tests.
FamilyTreeDNA is a perfect choice to trace your African roots as well as your paternal lineage. Results will take between four to eight weeks to be delivered.
2. 23andMe – The best choice for beginners
23andMe was founded in 2006 becoming the first DNA testing service in 2017 to win FDA approval as a risk screener for disease.
It offers a wide range of DNA testing in addition to autosomal, Y-DNA and mitochondrial DNA, segmenting its analysis into three main categories; health, ancestry and traits covering 31 ethnic areas as well as 7 broad African regions and over 20 sub-groups to accurately identify your ethnicity.
The ancestry report exceeds your expectations, including a traits report that explains how your DNA affects your physical characteristics and behaviours, such as your eye colour or perception of taste.
Providing health and ancestry testing, 23andMe provides priority lab processing, premium customer service and personalized analysis of your results. This means you can explore your results by researching more about your African ancestry with interesting geographical facts.
The reports also show you ancestry migration maps over the last eight generations, providing you with an automatic family tree builder.
It affiliates with GlaxoSmithKline which purchases data from 23andMe for research subsequently and designing new drugs. This partnership has cost 23andMe its loyal customers due to privacy issues.
23andMe offers a DNA health test that provides results on your genetic tendency for late-onset Alzheimer's, and Parkinson's diseases as well as an analysis of your carrier statuses such as cystic fibrosis and sickle cell anaemia and wellness issues.
The DNA testing services start at $99 for basic to about $229 for in-depth analysis testing. Results take between four to eight weeks.
3. AncestryDNA – Best for tracing your roots as a beginner and historical research
AncestryDNA provides a comprehensive research database so you can trace your ethnic roots and offers the largest family matching database, including 12 African regions.
Founded in 2013 in Utah, it has been publicly traded, sold and now privately owned.
The company has a record of over 18million customers, offering the standard AncestryDNA package and the more expensive Ancestry Health kit. A quest for comprehensive research demands extra fees.
Its DNA matching database results show you the percentage of DNA you share, display common ancestors, and allow you to click on any of your matches to send a message. Thus if you're hoping to connect with relatives this service offers you the best opportunity.
Although the company outsources its DNA testing to another company; Quest Diagnosis, its services are discrete from other companies. It could also not differentiate between maternal and paternal lineages tracing.
In your result, you'll see all the regions in your DNA through a map showing you a list of Genetic Communities, which are groups of people that likely descended from the same African area around the same time. So within each African area, you can see which community your DNA originated from.
AncestryDNA has a family tree builder, and it adds DNA matches from its database to your tree, but you have to pay an extra fee to access this feature.
Similar to 23andMe, AncestryDNA may commercialize your DNA data if you sign up for further research purposes.
Price starts at $99 for basic to trace your roots. You may be required to pay more to access their large historical database, including unlimited access to a contemporary database of more than 15,000 newspapers and military records from around the world. Results take about four to eight weeks.
4. LivingDNA- Best for tracing African ancestry DNA sub-region
Provides the most advanced African ancestry DNA sub-region tracing with a focus on the UK; it offers five times more detail in its African reports than any other test.
Founded in 2004 in the UK, LivingDNA offers the world's most progressive black ancestry DNA Test to trace your roots in 150 geographical regions to discover more insight with its detailed report.
Prioritizing its customers' concerns, LivingDNA affirms it does not sell its customers' DNA data to third parties.
Its autosomal DNA test covers 80 geographical regions and provides information about maternal and paternal haplogroups; allowing you to see your ancestry information and compare your results.
Like FamilyTreeDNA and other top choices, Living DNA has a matching feature for tracking down your relatives. It however has a limited matching database; you're not likely to find matching relatives. As such, you may opt for other options that give you the comprehensive information you seek.
It also offers wellness testing that includes reports on physiological compatibility with food, vitamins and exercise although LivingDNA is limited to 21 locales just within England, Scotland, Ireland, and Wales.
As of 2020, LivingDNA ancestry results are presented with a breakdown of country percentage and sub-regions that features data on 72 regions in Africa.
Price starts at $99 with higher fees depending on the depth of the test.
Results take about six to twelve weeks, a time that many customers are not okay with.
5. MyHeritage- Best for people who know nothing about their family tree
With a unique record of genetic testing and relative matching, MyHeritage has over a 5.1billion historical DNA records with over a 93million customers mostly in European countries.
The company according to the New York Times has gathered the world's largest, scientifically vetted family tree.
Starting as a genealogy software platform in 2003, MyHeritage DNA testing services started in 2016. The company outsources its DNA testing to FamilyTreeDNA with a focus on 42 different ethnicity profiling that gives access to a list of common ancestral surnames to track origins.
This service is best for people who know less about their family tree and want to build one; it offers a free tier of service that includes some basic family tree-building and access to excerpts of historical documents, though this free service is limited.
Despite providing a comprehensive research database where users can upload their raw data to find matching relatives, the interface of the database is challenging to navigate compared to others.
The service price starts at $59 only, although other in-depth findings may attract some fees. Results take four weeks.
What is a DNA Test?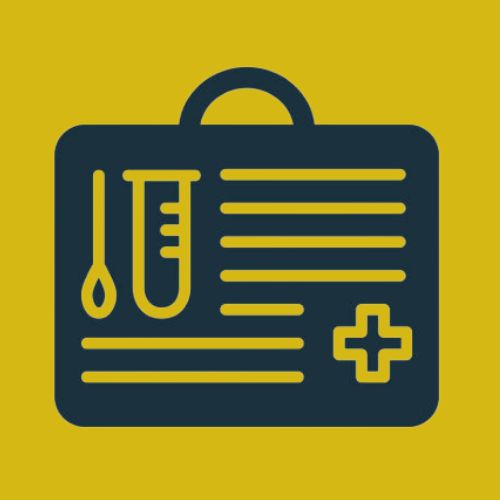 DNA, short for deoxyribonucleic acid, is a test to identify relatives, and paternal maternal lineages and to trace family health history.
Types of DNA Tests
There are three major types of DNA Tests discussed below. These DNA tests have their unique strengths, weaknesses and limitations.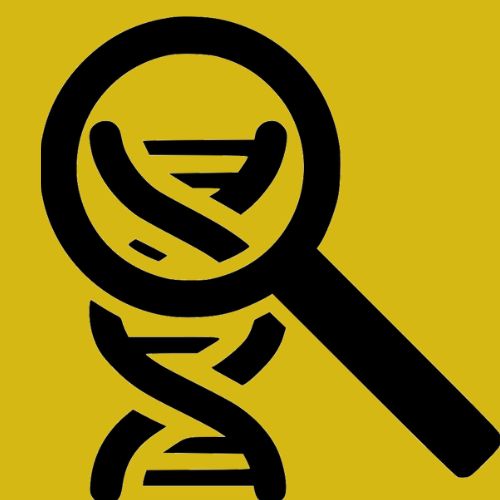 1. An autosomal DNA test
This is the best investment for most beginners; it can identify relatives between five and seven generations back, across both maternal and paternal lines.
2. Y-DNA
This DNA test is only available to men. It identifies male relatives on the paternal line reaching back 60,000 years. If you're looking to trace the history of your family's surname, this is the test to use.
3. Mitochondrial DNA
A Mitochondrial DNA testing, also known as mtDNA testing, can determine genetic relationships on a maternal line from up to 150,000 years ago; both men and women can take this type of test.
Best for cases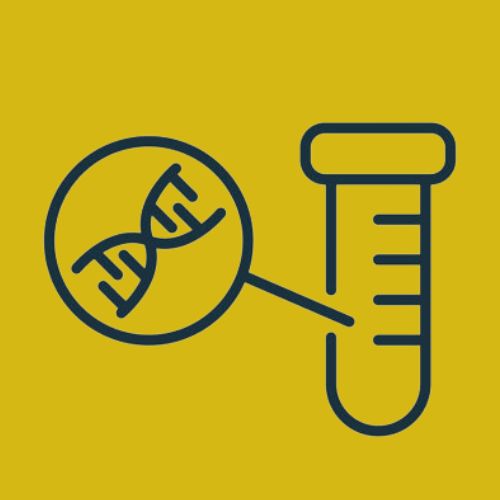 DNA Tests are best used in these instances;
1. In-depth research on family and parental ancestry.
DNA Tests are best done when or if a person is looking for information on family and parental ancestry. Many blacks living in the western world today are 5-8th generations of the first slave trade victim forcefully shipped to the western world.
As such, the majority are on the lookout to find their roots, particularly their origin to connect to their displaced relatives and build a family tree.
2. Discover your ancestral region
Some black or African-Americans undertake DNA Tests to discover specific regions and subregions from which their descendants were shipped from.
Thus if you're looking for not just the country but the region that will lead you to trace your ancestral home in Africa, there's a DNA test available that undertakes such.
3. To track ancestral surnames
DNA Tests are also done in cases where blacks want to trace their surnames by tracing paternal relatives to build a family tree from their findings.
4. For personal health and fitness plan
People also go for DNA tests so they can trace family health issues that they may not be aware of. The results make you informed about making healthy choices for your overall well-being.
5. In-depth information about Genome
This is the case where you want ancestry analysis to health reports to nutrition recommendations. Thus people take their DNA Tests to identify food intolerances based on genetic testing results and improve their nutritional lifestyle.
Best DNA test for black ancestry Buying guide
Taking a DNA test is simple. Unlike other medical tests that require blood samples, a DNA test requires a swab of your saliva or you just spit into a vial. Note that all the genetic data needed for these tests is present in your saliva. You can either ship the DNA sample to the company for analysis or present it, depending on the service scope.
Below is a step-by-step guide
Step 1: Visit the clinic website of your choice, and answer a few questions about yourself.
Step 2: Now order the DNA Testing Kit.
Step 3: When the DNA kit arrives, you can collect your DNA sample.
Step 4: After you collect your sample, register it on the website.
Step 5: Now it is time to send your sample back, and wait for the results.
What to look for when buying a DNA testing kit?
i) SNP
Also known as single nucleotide polymorphism, genotyping is done by measuring genetic variation. One of the more common is SNP genotyping, which measures the variations of single nucleotide polymorphism. The more of these a company measures, the more granular the analysis.
ii) Autosomal DNA testing
An autosomal test that's effective for men and women, and which traces the lineage back through both maternal and paternal bloodlines. It's important to opt for options that offer this test as a beginner.
iii) Y–DNA
The Y-DNA test can only be administered to men and traces DNA back through the patrilineal ancestry — basically from father to grandfather to great grandfather and so on.
iv) mtDNA
The mtDNA is matrilineal and lets you trace your ancestry back through your mother, grandmother, great grandmother and so on.
v) Go for a test than can provide ethnic and racial information
If you want to dive into your family's history, you'll need a test that can give you in-depth information into your specific ethnic makeup and your ancestors' potential location of origin. Also, look for companies that offer family tree options as part of the standard price.
vi) You're your data to the database
While privacy concerns are understandable, it's valuable to add yourself to the list, as it can help you connect with family you may not even know you had.
Frequently Asked Questions (FAQs)
Can I use a DNA test to determine paternity?
Yes, DNA tests are the most accurate way to determine the paternity of a child. Samples need to be collected from both the child and suspected parent to decide. For the best accuracy, you need a test that specifically checks for paternity, not just ancestry.
Does AncestryDNA work for African-Americans?
For African American customers, this Genetic Communities technology has meant that AncestryDNA has been able to identify 94 African American and Afro-Caribbean groups, or communities, across the U.S. and the Caribbean. As of 2020, over 1 million AncestryDNA customers are part of these groups
Why should I take a black ancestry DNA test?
If you know you have African heritage or are curious to learn all about the ethnicities in your genes, a DNA test can help you find answers. A DNA test can tell you from which African regions your DNA originates, show you how your ancestors moved around the globe, and even put you in contact with long-lost relatives.
How do I trace my black ancestry?
Your DNA test shows you all the African regions in your DNA, and most also track your mtDNA and Y-DNA lines so you can see where your ancestors came from and how they moved around the globe. This is usually displayed on an interactive map that can explain how your ancestors lived, where, and for how long.
When can I expect the results of my black ancestry test?
The results of your DNA test will arrive depending on the testing clinic of choice. Some companies can take as little as four weeks after the lab receives your results. Others can take up to six to eight weeks.
Are Home DNA tests 100% accurate?
No DNA test can be 100% accurate. Each clinic uses a unique algorithm to arrive at the results that they send you. For that reason, you might get slightly or significantly different results if you take tests from different providers.
Which DNA test is most accurate for black ancestry?
A: MyHeritage – Best for African Geographical Regions.
AncestryDNA – Best for African American Ancestry.
Living DNA – Best for Specialist African Ancestry.
FamilyTreeDNA – Best for Ancient African Ancestry
23andMe – Best for African Ancestry with Trait Insights.
What is the best ethnicity DNA test?
AncestryDNA is the service we recommend for most people who want to learn about their ethnic heritage or connect with unknown relatives. It's also one of the most affordable services we evaluated, and our testers ranked it among the best in terms of offering useful information with a clear presentation.
It's your turn…
DNA testing is a sure way to trace your roots if you are looking for your origin as a black person. There are several testing companies available offering ancestral DNA testing for autosomal, Y-DNA and mtDNA.
Among these companies, we have researched the best DNA test for Black ancestry tracing; our top five are FamilyTreeDNA, 23andMe, AncestryDNA, LivingDNA and MyHeritage.
If you're looking to trace your ancestral roots and family tree, it will be best to opt for FamilyTreeDNA and if you're looking to trace your family roots, AncestryDNA is the best option for you.
In a nutshell, each testing brand has unique features that are best for you.

Read Related Articles: