If you are considering getting starter locs, you will want to ensure you are comfortable with your budget before making an appointment. It is important to do your research and know what to expect before purchasing your starter locs.
For all the information you need before making a decision, we conducted the research below for you.
Ready?
How Much Do Starter Locs Cost?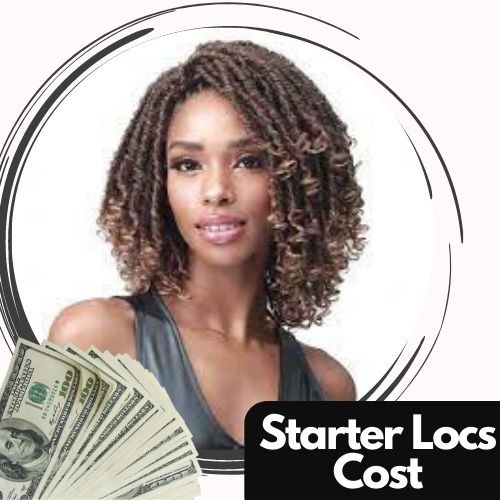 There are a few factors that determine the price of starter locs, including the method your loctician uses, how long your hair is, where you live, and the level of expertise of your loctician.
For traditional starter locs, you can expect to pay between $100 and $300.
It can cost quite a bit more if you are planning to install starter locs that are smaller, require tedious installation and may even involve loc extensions or crocheting.
Type of Starter Locs and their pricing
There are a variety of techniques stylists use to start locs, and they include
1. Interlocks
This is a technique in which the natural hair is intertwined to form the internal structure of locs. Interlocks are ideal for you if you want smaller locs. The hair is parted and then locked by sectioning a part at the very scalp of the hair and tying it in a knot. After separating the hair into two sections, slide your finger down from the scalp.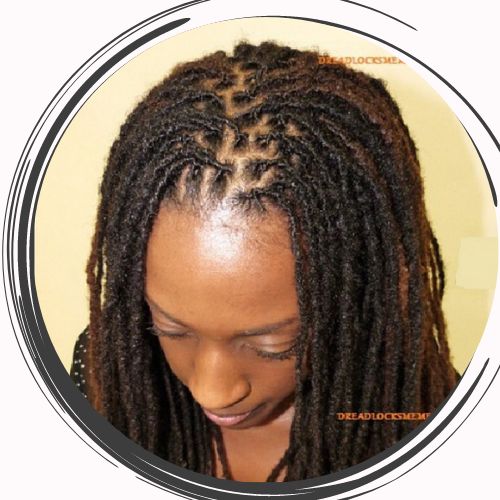 Pull the hair through each loop you create from the bottom to the top. Your goal is to make the hair look like it has been crocheted as you work your way up the section. Eventually, hair sheds and forms the outer structure of the locs.
You can also use a latch hook to perform this method. Here is a good video showing how. The price of this technique ranges from $150 to $300+.
2. Twist Locs
In this method, the stylist will two-strand twist your hair in sections. You'll leave the two-strand twists in, and they'll eventually lock up. The price of the twist locs ranges from $75 to $150+.
3. Comb Coil Locs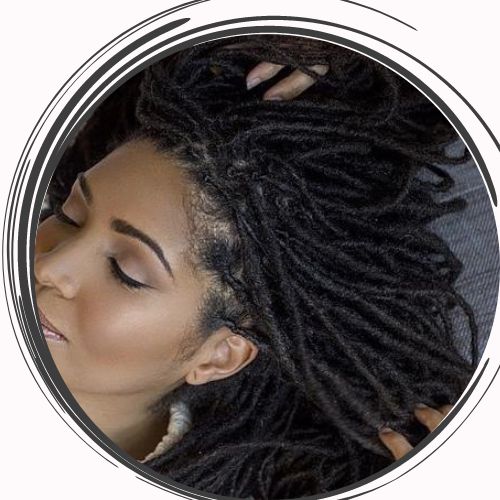 In this method, small sections of hair are coiled with the help of a narrow-toothed comb. Over time, dreadlocks will form if the coils remain relatively undisturbed. The price of comb coils locs ranges from $50 to $200+.
4. Braid Locs
Your hair will be braided into three-strand plaits by the hairstylist, which will be left in place and gradually develop into locs. The latch hook, which costs around $3.00, or the nappyloc, which costs around $25, are mostly what makes this approach work. It can take some time for the braid design to fade. You should expect to pay from $100 to $150.
5. Loc Extensions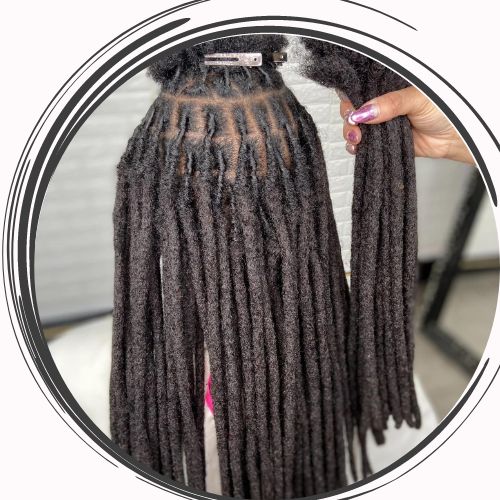 The hairdresser will use a crochet hook to create locs out of your natural hair by adding human hair extensions to it. This is done to attain the required length with a more natural appearance. The outcomes are immediate. Along with the installation, dreadlock extensions will cost money. Before visiting the hairdresser, you can occasionally purchase your own loc extensions. Expect to spend from $250 to $800+.
6. Crochet Instant Locs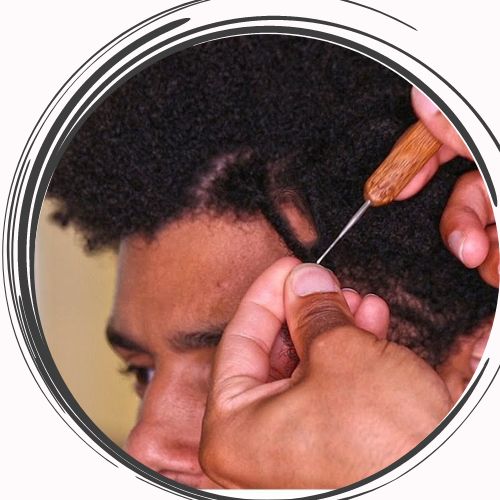 In this style, the stylist will use a crochet needle to lock your hair in real time. The price ranges from $150 to $300+.
7. Backcombing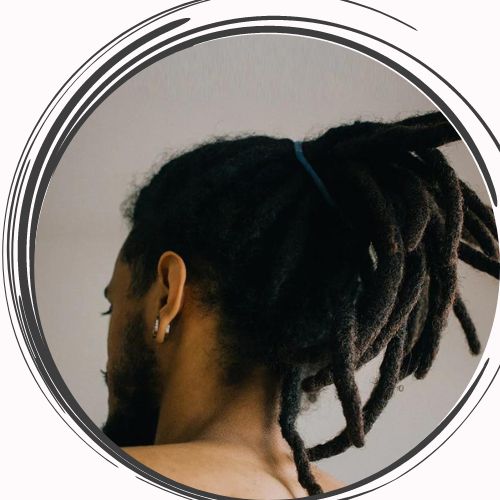 For backcombing, the stylist will backcomb your hair to form the base of your locs. He/she will charge from $50 to $150+.
8. Free-Form Dreadlocks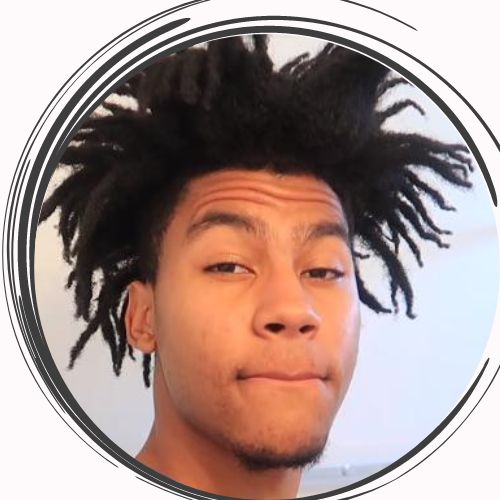 Often referred to as the original dreads, you can grow free-form locs through various techniques and then leave the hair alone to form without manipulation.
In so doing as the name implies, free-form locks do not form the most precise or uniform looking locs. The size will vary on each lock and they often are quite large. You can clean your free-form locs but are can be challenging to keep them totally clean as the dreads thicken. Free Forming has long been associated with Rastafarians for religious reasons.
These can be started on your own and maintained for little to no cost.
If you do decide to consult a professional, palm rolling or twisting might be less expensive because it takes less time than braiding. Freeform locs may take several weeks or even several years to fully form, depending on your hair type. You can spend about or less than $100.
9. Traditional Locs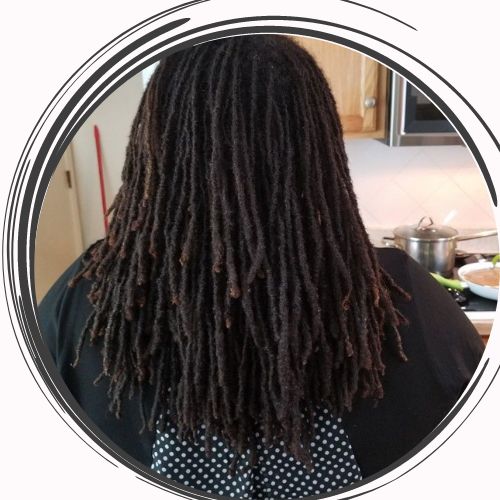 With traditional locs, you can either coil your hair with your finger or curl it with a comb. For a more uniform appearance, this can be done professionally or at home. These are frequently kept in place by twisting them at the root after applying a twisting and/or loc gel and secured with a metal clip. Additionally, you have the choice to braid your hair afterwards.
This loc style often costs less because it doesn't require as much time as more elaborate styles, like Sisterlocks.
Prices will vary based on the length and thickness of the hair, but they often fall between $100 and $300.
10. Wick locs
One of the thickest varieties of dreadlocks is called wick locs. In terms of thickness, you could just need five to ten wick dreadlocks. The time it takes your loctician to create the locs vary on the length and density of your hair.
Wick locs can hang down like typical locs or stick straight out, depending on their length. Either a professional or someone at home can execute this look. Prices range from $100-$200.
11. Sisterlocks
Sisterlocks are typically the smallest of the various loc choices, and they were reportedly discovered by Dr. JoAnne Cornwell. It is sometimes referred to as micro braids. On natural or relaxed/chemically treated hair, hundreds of locks are installed and maintained using a specialized tool and technique. Sisterlocks are more expensive since they require more installation time than standard locs.
As the accreditation does not come easily, locticians who hold an official Sisterlocks certification could also charge more for their services. Sisterlocks can be applied in eight to 36 hours, depending on the length and density of your hair.
These are also the priciest, with initial costs frequently starting at $500 and maintenance costs beginning at $25 per hour or a fixed rate averaging $125.
12. Faux dreadlocks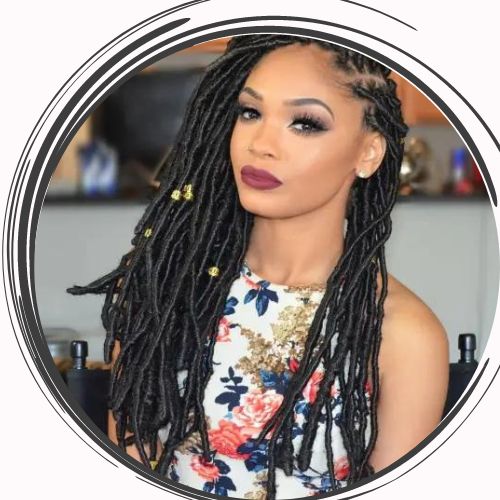 For those who want the visual effect of locs without making a commitment over the long run, faux dreadlocks are a wonderful choice. Instead of using your natural hair for this look, locs are created with hair extensions. You must utilize a human hair loc extension for your fake locs if you want a more natural appearance. Depending on the length of the locs you want, this process could take anywhere from five to ten hours. Be ready to spend between $150 and $300.
Factors Affecting the price of starter Locs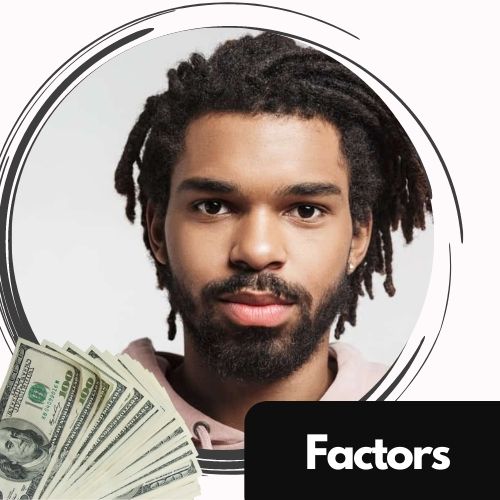 As established, the price of starter locs depends on a few factors. Let's discuss the details below.
1. Time
The amount of time and effort your stylist spends dreading your starter locs would go on to affect the price. For example, braid locs and twist locs are relatively simple methods that can be completed within a shorter time compared to the other methods. As such they are less expensive compared to loc extensions.
2. The Length of Your Hair
The length of your hair is another aspect that affects how much starting locs cost. The stylist will not have to spend as much time starting your locs if your hair is short as it would if it were longer. As a result, the final price will be less. On the other hand, shorter hair may take longer to style depending on the stylist because the locs need more care. This may affect the pricing.
3. Location
The price you spend for starting locs can also be influenced by the salon's location. Prices in small towns are probably less expensive than those in large ones. This is so because small communities typically have lower costs of living and commercial operations.
4. Hair density
The cost of your locs will also depend on the density of your hair. Because thick hair doesn't bind, twist, or roll as easily as thin hair, it will take your loctician a lot longer to make your locs if you have highly dense hair than it would if you had thin hair.
5. The expertise of the stylist
The cost may also vary depending on the stylist you are using to start your locs. You can anticipate paying more if you use the services of a highly trained and experienced stylist than if you use the services of a stylist who is not as exposed. Knowledge is expensive.
6. Dreadlock Maintenance
The degree of attention required to maintain your dreadlocks is another element that impacts how much dreadlocks cost. You can extend the life of your dreadlocks and ultimately save money by regularly caring for them.
The price of professional care will vary depending on your hair's length, density, and desired quantity of locs, just like the cost of installation. The typical loctician will bill you $50 per hour to retwist and care for your dreadlocks.
What's included in the Cost of Starter Locs?
It's critical to evaluate what is included in the pricing when estimating the cost of starter locs. For services like shampooing, conditioning, and scalp massages, some stylists will charge extra, while others will include these costs in the price of starter locs.
In addition, some hairdressers could charge for consultations.
The stylist will spend time getting to know you and your hair for this fee, which is typically separate from the price of starter locs.
And lastly, tipping is always nice but not necessary. Giving a tip is a way to express gratitude if you receive outstanding service and think the hairdresser did a fantastic job. It's normal to have 15% to 20%.
Should You DIY Your Starter Locs to Save Money?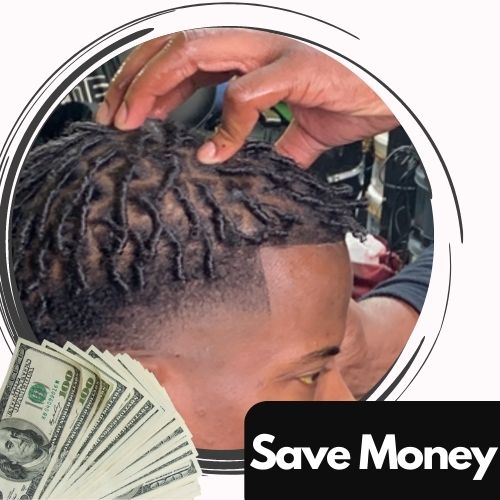 Try doing your starting locs at home if you want to save money. You'll need to put some time and work into this, so you should be sure you're up for the challenge before you begin.
The two-strand twist, comb coil, or braid ways are the most basic beginner loc techniques you can DIY. All of these may be completed using only a few items that you most likely already have at home.
If you're thinking about making your own beginning locs, do your homework and watch a few tutorials beforehand. Before doing your entire head, it's a good idea to practice on a small portion of your hair.
By doing so, you may become familiar with the procedure and make sure you're doing it correctly. While doing your own starter locs can help you save some money, it's vital to keep in mind that not everyone is a good candidate for it, and you might not get the same polished appearance as a loctician working on your hair.
It's generally advisable to let the experts handle it if you're unsure that you can do it right. In the end, it's worthwhile to invest more money to make sure your starter locs are started properly.
How to Save Money on Starter Locs
If you're set on getting starter locs but you're worried about the cost, there are a few things you can do to save money.
1. Find a stylist who offers discounts.
Many stylists offer discounts for new clients or people who book their appointments during off-peak hours.
2. Ask for any package deals.
If you reserve many services at once, certain stylists will give you a discount. For instance, if you schedule an appointment for loc maintenance as well, you might be eligible for a discount.
3. Don't be afraid to negotiate.
If the price concerns you, ask the loctician if there's anything they can do to make it less expensive. Many stylists are open to negotiating prices with their customers in order to reach an agreement that benefits both parties.
How Much Does Loc Maintenance Cost?
The average amount of loc maintenance is between $50 to $100 per hour, and it is typically billed on an hourly basis. The price will vary depending on the sort of loc maintenance you require, the stylist's experience, and their level of expertise. Your locs' stage might also play a role.
The cost of interlock maintenance is typically a little higher than that of palm rolling maintenance. In order to maintain your locs healthy and looking their best, you should always take the expense of loc upkeep into account before purchasing beginning locs.
Frequently Asked Questions (FAQs)
How much does it cost to get starter dreads?
Professional-made dreadlocks cost between $100 to $500, or even more depending on the type of dreads you want, time, density, location and depending on how much hair you have.
How much does it cost to maintain locs?
You could potentially spend $100 to $250 annually on organic dreadlock grooming products. You may even spend a little more than that, depending on your dreadlock length and width. But considering that you won't use the products daily, such an amount won't bust your budget.
How much are starter locs in the UK?
For the dreadlock cost, professionally made dreadlocks, you can expect to pay between £300 – £400 from top stylists. Or we can teach you to do them yourself for free.
How much does it cost to color locs?
Most professional colors are at least $8+ per tube. That may not seem like much, but when coloring locs, you have to sometimes buy several tubes, plus any additional products that go into each job, because our hair has to be completely saturated.
Your turn…
The options for starting and maintaining locs are endless. When making a final decision, you should consider both cost and time. Prices vary based on the time of day, the length of the hair, the loctician and the location.
It is my hope that the information here will help you get started on your loc journey without any stress. I wish you all the best!
Pin It