Cornrows and dreads are uniquely different in a couple of ways. Cornrows are braided tightly and woven to the scalp or root of the hair shaft. Dreadlocks on the other hand are knotted, matted hair that forms into rope-like locks.
They also differ in their maintenance strategies. These two hairstyles are beautiful and can be styled in different ways. Cornrows look their best when made while extensions like attachment, wool, and Dreads can be poured out, and packed up in a bun or ponytail, among other styles.
Everything about cornrows and dreadlocks makes them different from each other. Both hairstyles have been in existence for decades, and are popularly recognized. But, they are not just different based on style, look, and durability, but also in social/public acceptance.
Knowing the difference between dreads and cornrows helps you in choosing the best hairstyle when the need arises. So then, let's learn more about them.
Image
Product
Features
Price

The Levi wig from Boland is great for costumes and outfits in African American style
The dark latches fall over a parting and can also be cut if required
The synthetic hair wig can be combined in many ways to complete your costume
Complemented with cool sunglasses and a colourful shirt, this wig from Boland brings you a Caribbean feel to any party
Combine with other accessories or a matching costume (not included) from Boland complete your great party outfit

Check Price

CORNROW WIG
COLOR COOL BLUE
IN STOCK
30 INCHES

Check Price
Identifying Cornrows
Cornrows which could also be called cane-rows, or scalp rows are weaves tightly braided to the scalp or root of the hair shaft. They can be styled in various ways. Cornrows are simplified and a less stressful version of braids as they are made in no time. Like, it can be done in an hour or two by a skillful hairstylist.
Cornrows are not new at all. They just got modified with better and more stylish patterns. They've been around as far back as the 5th century in Africa and Ancient Greek. It was a major hairstyle found in the artworks of warriors and heroes of Ancient Greek.
Cornrows are very comfortable to carry and easy to maintain. They are one of the best when you don't want to bother styling your hair before moving out every morning. Also, it is a better protective style for speedy hair growth.
Different Cornrow Styles
Before now, the cornrow style was majorly worn by little girls, and high school ladies, or a simple style for staying comfy indoors. But then, that was way back in the day. Cornrows are not just flexed in high school, but you find celebrities, office workers, female pastors, and businesswomen all wearing cornrows to their different vocations.
Why is that?
Well, cornrows can now be made in various beautiful styles that you can wear whatever way you want and still look superb! Let's check out some of them below:
1. Cornrow Bun
Cornrow Bun is a super simple, yet beautiful cornrow style. With all the braids rolled up in a bun, you can sleep and shower freely. Besides, it's a thumbs-up for formal gatherings!
2. Two Cornrow Braids
This is another that makes you stand out in whatever attire. This "teen girl" look cornrow style is an all-time fav for ladies generally. It can be plaited with just your natural hair or with an extension like it is in the image above.
3. Cornrow Updos
You love this, don't you? The thing with cornrows is that it is a self-maintaining style. This means that you don't do much to keep it beautiful as it is already styled in a particular way. It remains like that until whenever you want to loosen it.
4. Swirl Cornrows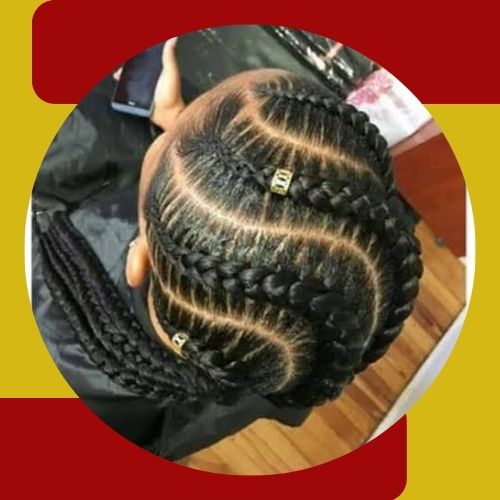 Swirl Cornrows gets to show how skilled your hairstylist is. It can be made in different sizes, depending on your choice. But, it is more beautiful when it is bold.
There are many more! Cornrows are no longer old-fashioned with all these styles.
Identifying Dreadlocks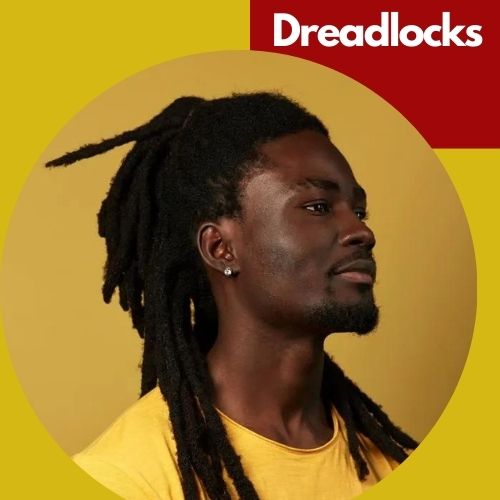 Unlike cornrows that are plaited, dreads are natural. Though currently, there are dread extensions that can be attached to your hair. But, for this article, we'd focus mainly on the naturally bred locks.
Dreadlocks are knotted, matted hair that forms rope-like locks. This implies that they naturally form on their own, but this is not without some preservative measures. Leaving your hair to lock on its own may take some time, so an alternative to getting locs faster is by intentionally knotting and locking it. There are hair salons that major in this.
They make dreads, offer guidelines on their maintenance, and also prescribe products for their maintenance. You see, dreads are quite weak and easy to detangle at the beginning stage. So, you get to keep up with certain daily measures to retain your newly formed locs.
Dreadlocks can be worn on any hair length as they'd grow out over time. The longer they are kept, the tighter the lock.
Types of Dreadlocks
Dreadlocks can be worn in different ways now. Before now, it was a dread, but since it became a trendy fashion statement, even celebrities now wear them.
So, even if you cannot wait until your natural hair locs on its own, or you don't want to change your hair to locks, there are other ways to wear locs. Some of them are;
1. Sisterlocks: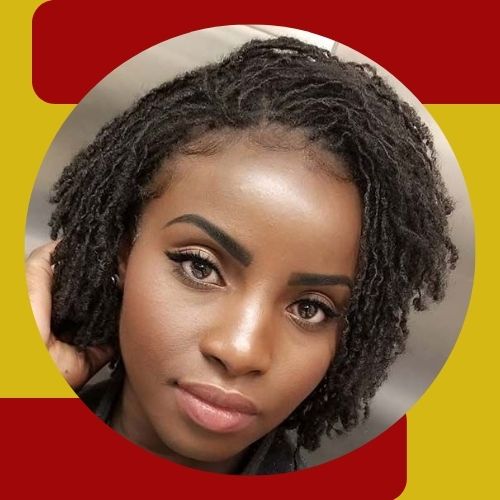 These are artificial dreads that come in tiny locs. Your natural hair is first braided in tiny bits before the artificial locs are fixed one after the other.
2. Traditional locs
These are also artificial locs, but they are a bit bolder than sister locks and it doesn't take as much time as sisterlocks.
3. Freeform Locs: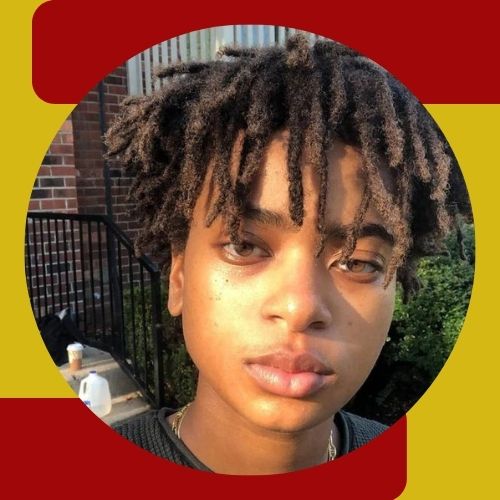 Freeform locs get formed naturally. To get a variety of hairstyles with freeform locs, you would have to make alterations to the pattern of the locs. Also, freeform locs are easy and cheap to keep and maintain.
Frequently Asked Questions (FAQs)
Do Dreadlocks grow hair Faster than Cornrows?
Yeah! To a great extent. When you are on locks, the constant pressure exerted on your hair is limited. This helps your hair grow faster. When you are on locs, there's no combing or styling that accompanies certain hairstyles. Some of which lead to hair loss.
Since cornrows are tightly held to the scalp, they can weaken your edges and also lead to hair breakage if your hair is not carefully held. 
How are Cornrows maintained to last?
Avoid scratching your Cornrows! It weakens the root and causes the hair to pull out and become bushy. You can also maintain your cornrows by laying up the edges and sides that are loose with either hair gel or edge control wax This keeps it looking better than it is.
It's Your Turn
When next you are contemplating on either doing dreads or cornrows, you should consider their difference in style and maintenance. You could even take turns in making them. So, which would you be rocking next?