What do you do when your locs are extremely oily after a workout? Or if it's stuck to your scalp on a hot day and you don't have a chance for a shower? It will just take two sentences to call your miracle: dry shampoo.
I normally blow-dry and style my locs in the morning before a big event or night out because I know I won't have time to do it shortly afterward.
However, by 6 p.m., my locs almost likely lose their "vibe." Dry shampoo is my top trump card for revitalizing lifeless locs; with a few smart spritzes at the roots, greasiness vanishes and my locs texture comes back with a bang.
Well, you must be thinking how I am so sure about dry shampoo on locs since some say they are not good for locs. Worry not, it's totally fine if you use the right product in the right manner. Let me share some detailed information about dry shampoo on locs. Check out!
Best Dry Shampoos For Dreadlocks
Image
Product
Features
Price

Organic ingredients designed to absorb excess oil
Essential oils stimulate and refresh the scalp
Gives grip to a crochet hook when maintaining roots
Helps lock up loose unruly hair

Check Price

invisible - if used correctly, you'll get that freshly washed look with no white residue, ever. be sure to spray in, wait for the magic to happen and then massage your scalp like you're actually shampooing.
rice starch - we traded out the standard aluminum starch for rice starch to restore hair's volume and oomph.
a super fine mist - layerable for days and days. no itch, gunk, powdered look or 'dry shampoo head' here

Check Price

OGX Extra Strength Refresh Restore + Dry Shampoo, Coconut Miracle Oil

DIVINE FRESHNESS: This dry shampoo blended with coconut, tiare essence, & vanilla bean extract, helps absorb oil, extend your style, & revive your strands. Keeps hair feeling fresh between washes
REFRESH & RESTORE: No need to stress about limp locks or bedhead. Hair is transformed with a light & luxurious texture for revitalized style & silky-soft perfection. Great for second-day style.
BEAUTY PURE & SIMPLE: OGX products are inspired by nature. We don't try to make hair look "perfect" because we'd rather make hair look fuller, smoother, curlier, or bouncier & smell irresistible.
WHAT HAIR WANTS: Whether you need quenching moisture for curly hair, protection for color treated hair, blowout cream or matte pomade, OGX hair care products are designed to bring out your best.
REAL QUALITY, REAL BEAUTY: Unattainable looks don't inspire us but originality does. OGX hair & skin care product collections are here to help you look your best. We're beauty, pure & simple.

Check Price

Redken Deep Clean Dry Shampoo provides maximal oil absorption in between washes on all hair types. High-performance dry shampoo that eliminates excess oil to refresh hair leaving it and looking clean.
Award-winning shampoo for 3-4 day hair use. Formulated with rice and potato starch for a higher oil absorption than the average dry shampoo. Sprayable residue-free dry shampoo. For dark or light hair.
Instantly refreshes hair, removes heavy oil and provides a cooling sensation for refreshed, clean-feeling hair. Dry shampoo helps go longer between washes, extends hair style and instantly refreshes hair
Gives hair the ultimate clean sensation for up to four day hair refresh. Maximum strength dry shampoo that extends color and freshness of hair. Residue and fragrance-free for any hair type or hair color.
Dry shampoo aerosol spray for all hair types. Contains shampoo powders to activate, cleanse, and absorb excess oil without water.

Check Price

For the time-crunched, the too tired, the rather snooze than bathe. No saying "no" to cocktails because you just left the gym.
Extends Hairstyles, with Hair Memory and Volume: This is more than just an amazing dry shampoo: It's also an incredible texturizing spray. Rather than natural oils weighing down strands, these naturally-derived starches absorb oil, provide grit, and leave hair more voluminous. The result? Revitalized and restyled tresses without the white residue.
Perfect Hair, Pure Ingredients: Engineered to be safe and gentle for all hair types, colors, and styles. You'll love this dry volume shampoo's faint matte finish and the way essential oils leave a delicate scent behind. Whether you need a dry shampoo for dark hair or extra-oily hair, the microfine formula provides lift and texture while its plant-based moisturizers smooth flyaways and frizz
Promotes a Healthier Scalp: Refresh and restyle your hair on the go with Puracy Dry Shampoo. Not only does this plant-based, volumizing shampoo absorb sweat and oil, but its nourishing plant-based ingredients also leave the scalp moisturized (vital for healthy hair growth). Take it anywhere and apply it anytime you need revitalized locks!
Pure Love Guarantee: Puracy is passionate about hypoallergenic, cruelty-free, and plant-based products. We keep our shampoo sulfate free to ensure happy skin and healthy hair. If you aren't satisfied with any of your products, let us know. We'll refund 100% of your purchase, no questions asked.

Check Price
What Is Dry Shampoo?
Dry shampoo arrived in the market as a simple and efficient solution to make hair seem fresher at times when you do not want to wash it. Basically, it is a product that absorbs debris, oil, and grease from your scalp without requiring you to wash it. Cool, Nah?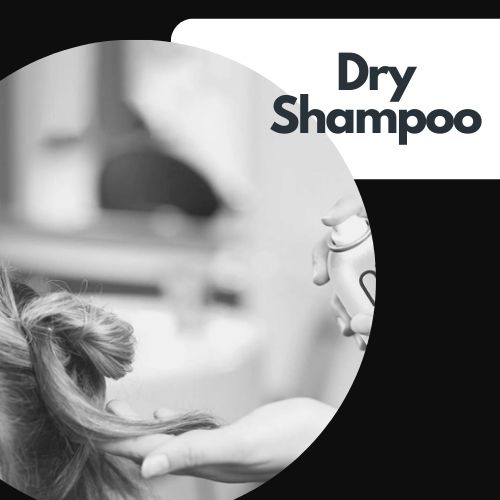 Dr. Bergfeld explains; "The alcohol or starch in the shampoo absorbs excess oil and grease in your hair, providing it a cleaner, fresher look"
Some dry shampoo solutions use an aerosol spray to deliver the drying chemicals, while others use colored powder to match your hair color.
Is Dry Shampoo Good For Locs?
Dry shampoo is a fantastic product. However, the term 'dry' prefixed might raise questions about whether dry shampoos are drying or not.
Look! a small amount of dry shampoo is acceptable and acceptable for all loc types. But does using a dry powder every few days maintain your scalp and locs healthy? Dr. Bergfeld says no, at least not for long. Dry shampoo refreshes your hair by eliminating oils, but it has little cleaning power.
Even if all dry shampoos include alcohol, it doesn't fully dry your hair. If applied appropriately, dry shampoo may be a marvel.
One thing to keep in mind, it is best to use dark-toned sprays on dark hair and light-toned sprays on light hair. As a result, any residues left behind are harder to spot. Furthermore, it is not advised to use dry shampoo frequently on starter locs. It would be beneficial if you only used it in dire conditions.
How To Use Dry Shampoo On Locs?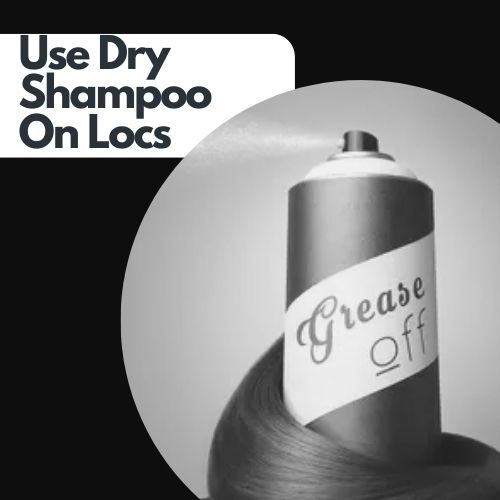 1. Prep And Part
Shake the bottle thoroughly before spraying it onto your hair. This ensures that the product's ingredients are uniformly distributed within the bottle, resulting in even distribution on your scalp.
To correctly apply dry shampoo, divide your dreadlocks into small parts.
2. Aim And Apply
The trick here is to aim squarely at the roots while holding the spray one foot (yep, 12 inches) far from them. It's vital to maintain the right spacing between your hair and the spray container,
Appleton—a well-known hair stylist, explains. "You don't want to spray the product too near to your scalp since it will create a hard-to-remove residue."
Apply the dry shampoo solely to the greasy parts of the scalp, not at all the full scalp. The quantity of product required will be determined not just by how greasy your scalp is, but also by the type of locs you have.
3. Let It Set And Massage
One of the wonderful perks of dry shampoo is that it acts swiftly and effectively. Yet, in order to achieve the finest outcomes possible, you should leave it for some additional time before rushing out of the house.
Allowing the dry shampoo to stay for a few moments allows it to do its job correctly. After letting it settle, rub it into your scalp with your fingers to trigger the components that absorb the oil.
Highly Recommended Dry Shampoos For Dreadlocks
There are several brands of dry shampoo for dreadlocks available, and it is easy to become lost in the words and models.
The following content will assist you in sorting through the dozens of dry shampoo for dreadlocks alternatives to find one that is ideal for your specific demands and budget. Have a look!
Look no further than Dollylocks for an organic, oil-absorbing dreadlock locking powder! Their one-of-a-kind formula contains essential oils like tea tree oil as well as organic components.
The tea tree oils and other substances energize and freshen your scalp while maintaining your locs tidy. Furthermore, a little is a lot with this product, ensuring that you'll get your money's worth!
Customers who are pleased with their locking powder have also remarked that it helps soothe itchy scalp, which is frequently caused by the locking procedure. Hence, if you're seeking a genuine approach to obtaining beautiful locs, Dollylocks is the way to go!
Looking for an effective dry shampoo? Amika's Perk Up Dry Shampoo is the solution!
This one-of-a-kind product absorbs excess natural oils, buildup, and odor without the use of talc or aluminum, leaving your hair looking clean and fresh. It also increases volume and cools the scalp for a fabulously fresh feel.
I enjoy how it works, how it smells, and how easy it is to clean up any residue that is left behind.
A few sprays of this delicately scented dry shampoo will soak up oil and add volume and structure to your hair.
Ideal for all types of locs. So go give your locs the boost they need with Amika Perk Up Dry Shampoo!
This fantastic product absorbs oil, improves your loc style, and revitalizes your strands. It also rinses quickly and is suitable for all hair textures, including African American locs. I only apply it to roots. A quick run-through with fingers and good to go.
This one-of-a-kind solution contains coconut oil, and vanilla bean extract to revitalize and freshen your hair. Furthermore, the delectable coconut flavor will keep your hair smelling fantastic all day.
So get rid of the oily look and nurture your locs with OGX Coconut Miracle Oil Dry Shampoo!
Redken Deep Clean dry shampoo absorbs maximum oil for a fresh feeling on all hair types, particularly dreadlocks.
The shampoo provides a revitalized appearance long after the wash day. The rice and tapioca starch battle greasiness, providing locs a healthier look even on the third and fourth day. I was able to go 5 days without washing my locs and my locs still looked good. I do have thick locs so this blends in very easily for me.
Puracy Dry Shampoo leaves your scalp cleaner and healthier. On a hectic day, it cleanses and restyles your locs. This organic dry shampoo eliminates sweat and grease while simultaneously moisturizing the scalp.
This product's mix contains antioxidants and hydrating nutrients that help to prevent pollutants that can cause irritation, and flaking.
The product has been designed to be mild and safe for all hair kinds, colors, and styles. It has a gentle silky texture and a pleasant fragrance. The combination of extracts from plants and essential oils calms and improves the skin barrier.
Frequently Asked Questions (FAQs)
How do you get dried shampoo out of dreads?
If you have been using dry shampoo on your locs and now there are a lot of residues accumulated, it might be difficult to remove. However, you can soak your dreads in warm water and a cup of lemon juice for 10 minutes. 
Can I use dry shampoo on faux locs?
Dry shampoos are an excellent method to keep braids, faux locs,  and other locs looking and feeling fresh.
Does dry shampoo work on American African hair?
Because textured hair does not require repeated washes throughout the week, using dry shampoo at times when you don't feel like showering is considered to be promising.
Which is the best dry shampoo for locs?
If you're looking for a natural way to achieve gorgeous locs, Dollylocks dry shampoo is the way to go!
Now, It's Your Turn!
I hope this article has helped you get a clear idea about dry shampoo on locs. It's possible you may find some claims that dry shampoo is not good for locs, but keep in mind, it doesn't mean IT'S A BIG NO. If you use the right dry shampoo in a limited and appropriate manner, it's a helpful option to go for on tiring days. However, it's vital to take proper care of your locs and only go for dry shampoo when it is highly needed. Rest, all is fine. Do tell me what dry shampoo you use on your locs.
Pin It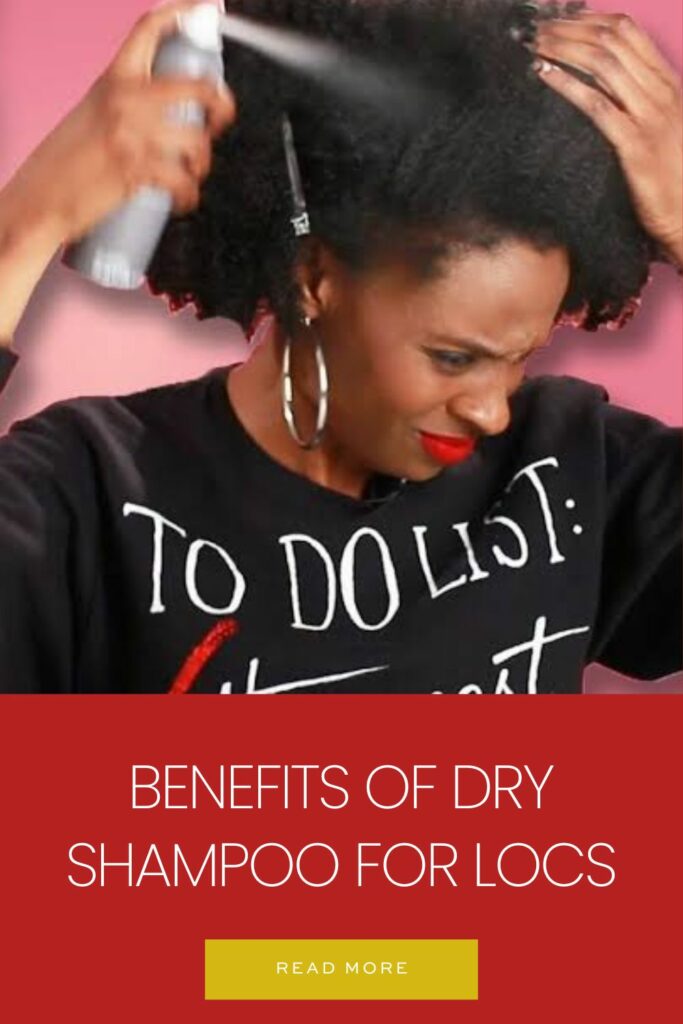 Read Related Articles: