Contrary to the belief that you'll wear the same style for the rest of your life when it comes to dreadlocks, you can actually style anyway. It could be casual for a birthday party, informal for a wedding or formal in a workplace setting: you can style your dreads to suit just any occasion.
So, if you're new to dreadlocks, or an old fan, here are 25 crochet dreadlocks Styles that will wow and inspire you.
Crochet dreadlocks styles you can choose from
1. Simple crochet dreads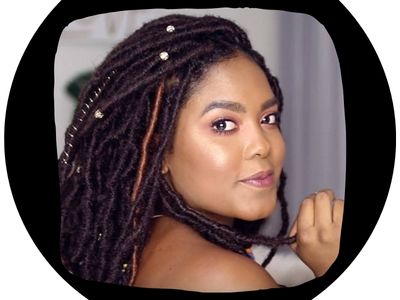 This simple look can make you appear simple yet attractive. To achieve this look, braid your hair into long, gigantic crochet dreads. This style is flattering on everyone and will glam up your look for any event. You can imitate this hairstyle or try shorter dreads.
2. Yarn Dreads in Two High Buns.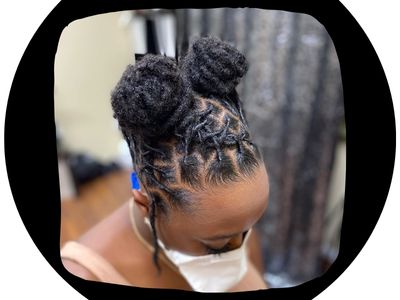 This is a terrific styling suggestion for students because it allows for creativity with a creative pattern in the back while also adding a few inches to your height!
3. Glam dreads adorned with gold accessories
Wear this stunning style for a glitzy look. Make a statement with gold beads or ring accessories. You have the option of wearing your dreadlocks long or short. It's a fashionable appearance that you can wear anyplace.
4. Faux-Hawk High Pineapple Bun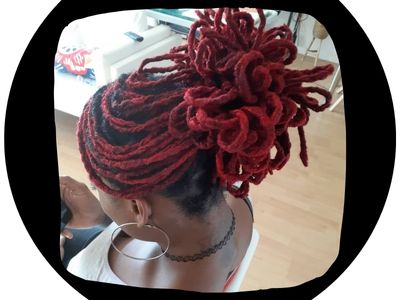 Dreadlocks are distinguished by their adaptability in addition to their edginess. There are numerous ways to wear your dreads. This mohawk-like dreadlocks hairdo is cool and sophisticated. It's full of joy and has a feminine feel to it.
5. Chic short crochet dreads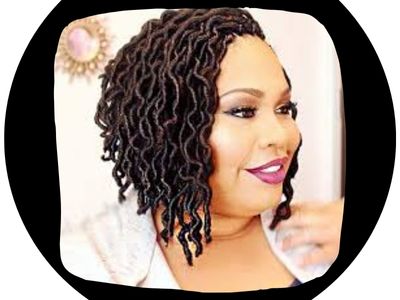 You'll appreciate how stylish and simple this look is. You'll appreciate the shorter length, which is ideal for summer fashion! You can leave it as simple as this or add additional accessories for a more dramatic effect. This hairstyle will look great on everybody.
6. Feminine Dread Bun Updo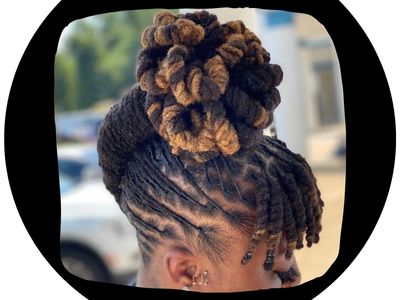 Styling your dreads nicely tied back into a tight bun is a beautiful dreadlocks style that is flattering even for the most formal events. It's also a method for girls to style their dreads to look office-appropriate. It, like all bun hairstyles, emphasises your slim neck.
7. Trendy Half Up Half Down Dread Bun
These contemporary half-up buns are lengthy and gorgeous. Half of the hair is kept loose, while the other half is tied into a high bun. The half-up, half-down looks are extremely fashionable. It also allows you to have the best of both worlds, as you may have an updo and long hair.
A fantastic idea for a girls' night out or a date. Women with long hair adore how simple and lovely this style is!
This haircut includes accessories, but you may achieve a similar look with or without them.
8. Mohawk with Loopy Dreadlocks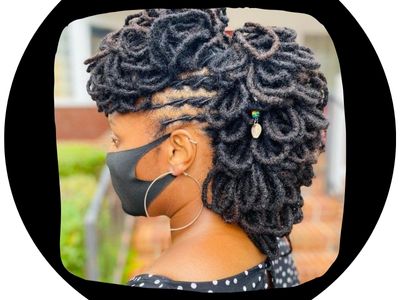 This haircut features flat twists on the sides that act as an undercut, as well as kinky dreads stacked up in two piles to produce a unique Mohawk. Accessorize the coiffure with cowries, beads, or elegant earrings.
You don't have to look odd with dreadlocks; style them to look polished and ready for any event. This elegant dreadlock hairdo is appropriate for both the office and the evening. Medium dreads are another version of the Mohawk dread style. It's a terrific dreadlocks style for females who aren't comfortable with the glitz and glam of undercut dreads.
9. Dreads in Jumbo Kinky Twists
The length of this enormous style extends from the shoulder to the waist. These dreads can be adorned with cords, cuffs, and other accessories. The bob is adorable and trendy, and hair like this would be ideal for any occasion. You can experiment with various items that are unique to you to take this look to the next level!
Also, if you want to look put-together while rocking lengthy dreadlocks, try these dreads and twists in one neat half-up where the shining tight fax locks retain those kinky twisted dreads.
10. Colourful crochet dreadlocks
This vibrant style is a fan favourite among dread sisters! These big crochet dreads are accented with vibrant and colourful cords. The cords will appeal to you since they are bold and vivid, resulting in a head-turning hairstyle.
11. Short Dreads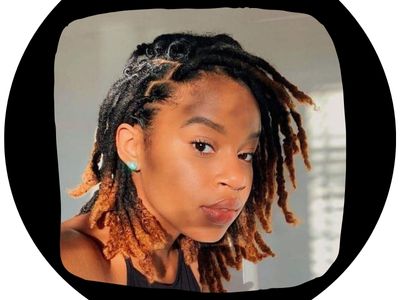 When your dreads are short, just past the chin, the beauty of dreadlocks hairstyles is at its height. This length makes it easier to manage and shape your dread hairstyle into a variety of cool and imaginative hairdos.
Short dreadlocks are stylish and sophisticated. Style them into a bob, short ponytail, or crisscross half updo, and they will always look stunning.
12. Ombre Dreadlocks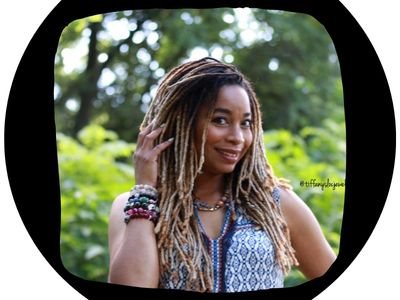 This fashionable new hairstyle is ideal for your upcoming journey. These dreadlocks are dark and can be dyed a warm blond colour. The colour scheme is fantastic, and it will appeal to everyone. You can replicate this look or experiment with a different colour for the ombre.
Choose natural colours for a more subtle aesthetic, or brilliant colours for a more daring look.
13. High Loopy Dreads Bun
Pulling dreadlocks up into a bun is one of the handiest and simple ways for females to style long dreads. When styled, dreadlocks provide refined elegance and grace, which is appropriate for both formal situations such as weddings and interviews and casual errands. Try out some bright dreads. Women with class and power are drawn to eye-catching locks.
14. Cute short crochet dreadlocks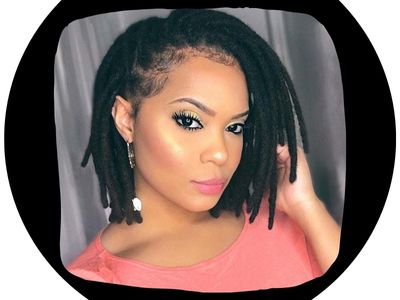 Crochet dreads with half left loose and the other half styled into a flat cornrow. The cornrow is a stylish hairstyle that is simple to wear and suitable for any occasion. Rep this style with longer dreads. You could also make all of the dreads into cornrows.
15. Half Up Twisted Dreads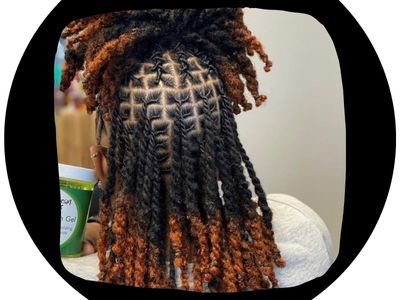 This dread style's exquisite patterns look elaborate and cool on everyone who wears it. A creative blend of flat twists and freely hanging dreads with metallic brown dip dye will make your dread hairdo stand out.
16. Double-Folded Dreads
If you believe that dreadlocks are too edgy to wear to work, I guess this answers your question. As you can see, there are numerous dreadlock hairstyles that can be used to reference conservative and formal hairstyles. Look how gorgeous she is. And who says you can't have fun while adhering to company rules?
17. Dreads with curly ends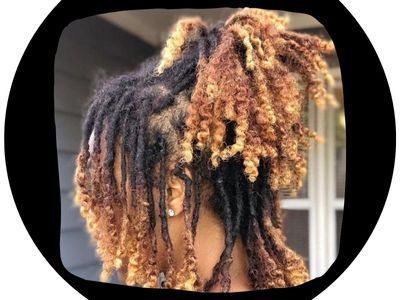 Another lovely option to style your dreads is with curly hair, often known as goddess dreads. This hairstyle has lengthy dreads, but not all of it is dreadlocked because a portion of it is left loose and curly. We adore this combo since it is both fashionable and lovely. The curls add a lot of glam to the dreadlocks. This type of hair is ideal for when you want to wow and wow.
18. Side-Swept Brided Dreads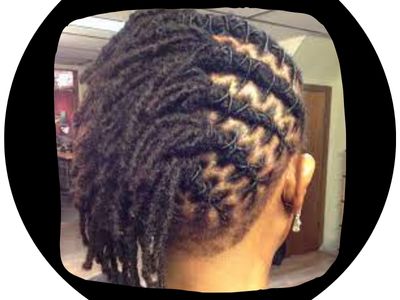 You should not be misled by dreads' apparent simplicity. You can style your dreads however you desire, such as these side-swept braided dreadlocks. Smaller twists can be braided or twisted to create a more intriguing texture.
19. Curly Coloured Dreads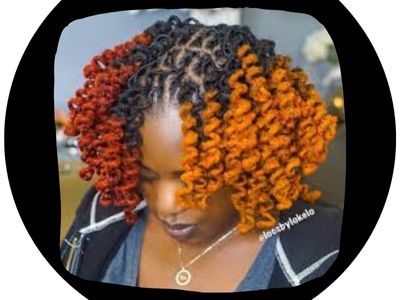 You can dye or explore colours that compliment your skin tone. This picture, for instance, shows a great example of summer and fall.
20. Short trendy styles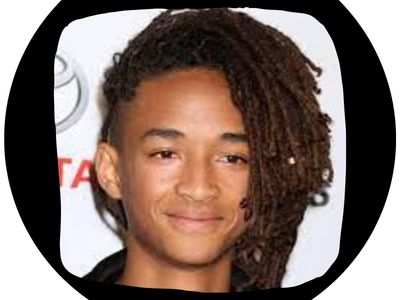 Crochet dreads that are short and styled to the side are shown here. This hairstyle is ideal for individuals who desire a complete hair makeover, and it is also a terrific haircut for the summer.
After a series of hair experiments, you may choose to let it grow out while keeping its health. Dreadlock hairstyles that are short and edgy are ideal for this purpose.
21. Dreaded Halo with Highlights
This trendy updo gets a new depth with a mix of thick and thin twists and swirls. Everyone will be captivated and compelled to examine your intricate hairstyle in further detail. The crown look is actually quite easy, but with variously sized dreads, accessories, and highlights, it becomes something special.
22. Blonde Swirly Dread Bun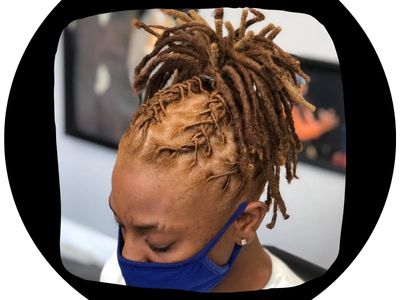 This is one of the simplest ideas for innovative hairstyles for girls with dreads. Small dreads can be worn in a variety of hairstyles, including updos. If you want to balance out your facial features, the sweep in the front looks like a side fringe.
Small, cheeky dreads in contrasting blonde colour are also simple to style and maintain, and they enhance your entire look!
23. Twists Dreadlocks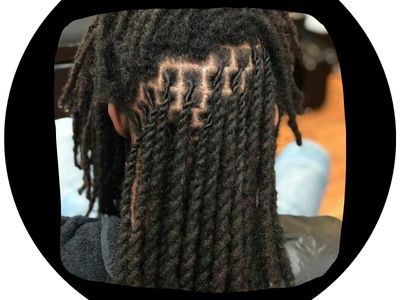 When paired with flat twists, dreads look adorable. Combine your dreadlocks with perfectly coiled braids on one side for a remarkably gorgeous appearance. Her jet-black dreadlocks have a wavy texture that gives an Afropunk twist to this beautiful dread style for ladies.
24. Sea-Horse Mohawk Dreads Style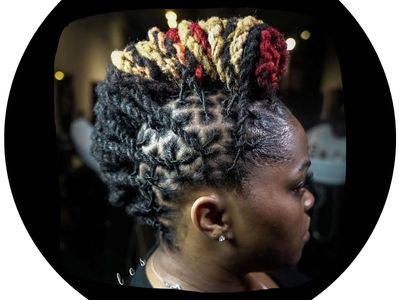 The ideal loc style for women who want to avoid the bother of styling and restyling their dreadlocks on a daily basis. Request that your hairstylist style your dreads into a mohawk. The style is updated with dropped-down ends.
25. High Dreadlock Bun with Bangs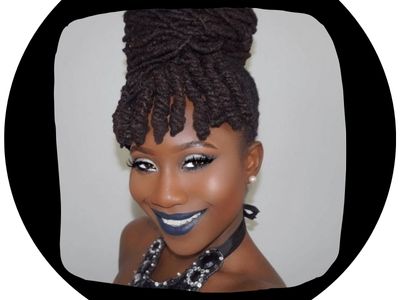 You want something easy if you've tried a lot of different dreadlocks styles for women. Consider this bun. The casual updo is complemented by attractive bangs and is appropriate for both formal and informal occasions.
Frequently Asked Questions (FAQs)
Is it good to crochet dreadlocks?
Re-dreading new growth is a normal part of dreadlock maintenance. As your hair grows it is not locked up and so regular use of a crochet hook for dreading this new growth is a good idea. This can be as frequent as you want.
When can you wash crochet dreads?
Just be sure to give your dreadlocks enough time to fully dry between washes. If you wash once every 3 or 4 days you'll be perfectly fine! However, once a week is perfectly acceptable as well.
Are crochet locs heavy?
They are also extremely lightweight. I found this style to just be overall easy to maintain. It didn't feel heavy and I received so many compliments from people while out and about.
What's the difference between crochet locs and faux locs?
For faux locs you need to wrap the hair from the roots until the end of the hair. But for the crochet locs you will only need to wrap from the roots to where your natural hair ends. Wrapping the roots of your crochet locs to just where your hair ends means a quicker install than traditional faux locs.
Can dreadlocks be washed?
As your dreads mature, you don't have to worry about lots of fluffing and re-dreading, so feel free to wash your dreads as frequently as you wish. No matter the age of your dreads, it's important not to go longer than about a week without washing.
What's the difference between locs and dreads?
Locs are cultivated, but dreadlocks aren't. Dreadlocks also often stem from Rastafarian beliefs, which use the style to separate believers from the rest of society. As for physical differences, locs have a well-kept and tidier look to them compared to dreadlocks, which have a more natural appearance.
Can you undo dreadlocks?
Well, I'm here to tell you, yes, dreadlocks can be combed out, especially ones that have been properly cared for during their life, including regular shampooing and conditioning. This is very important! If you decide to comb out your 'locks, it's critical that you approach the process with much patience.
Now it's your turn
Now that you have various styles to choose from, you can go ahead and explore them. Most of them you can DIY, but for a professional stylish look, it's best to see your stylist.
Remember, you can wear your crochet dreadlocks stylishly for any occasion.
Read Related Articles: